"What Is Rugby?" - As Told By USA Eagles
"What Is Rugby?" - As Told By USA Eagles
Eight USA Eagles from the men's and women's national teams answer the question, "What is rugby?"
May 28, 2020
by Alex Rees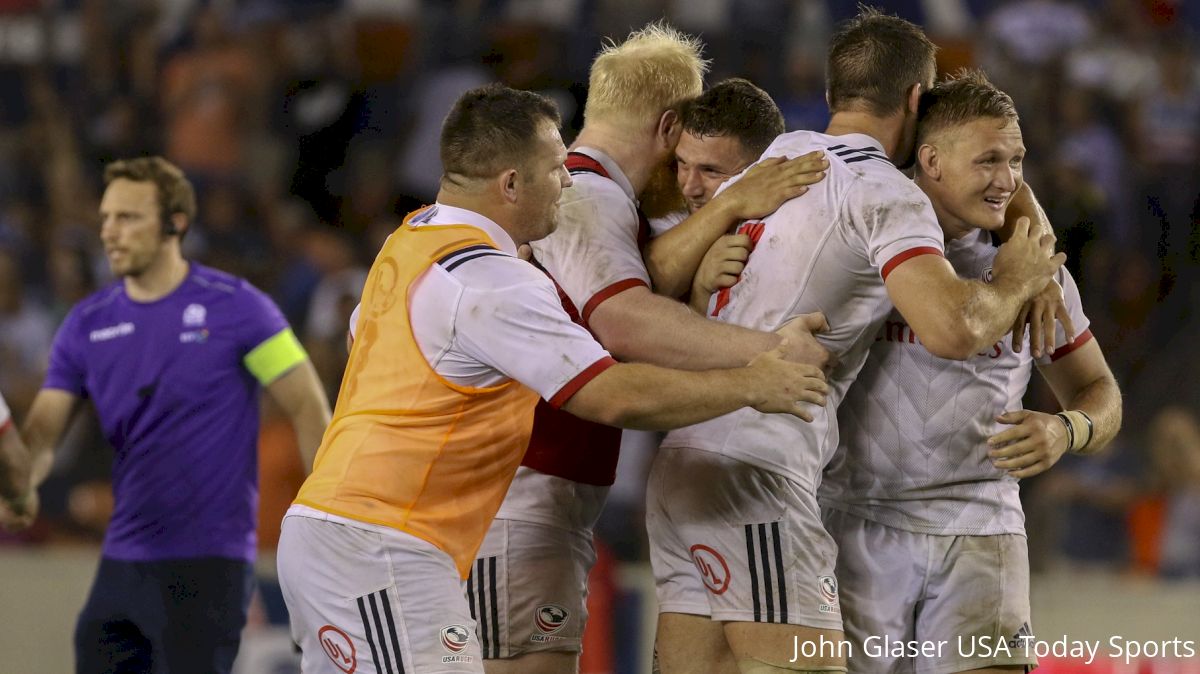 What is rugby and what does it mean to those who play it? I had the privilege of speaking with eight different USA National Team players over the past couple of weeks, and I asked each of them that very question, "What is rugby?"
Their answers were each brilliant and unique in their own ways, and I wanted to put them in writing here for everyone to read.
Madison Hughes, Hope Rogers, Danny Barrett, Abby Gustaitis, Paul Lasike, Nick James, Cam Dolan, and Kristi Kirshe each answered the question, and here's what they said:
Madison Hughes | USA Men's Eagles 7s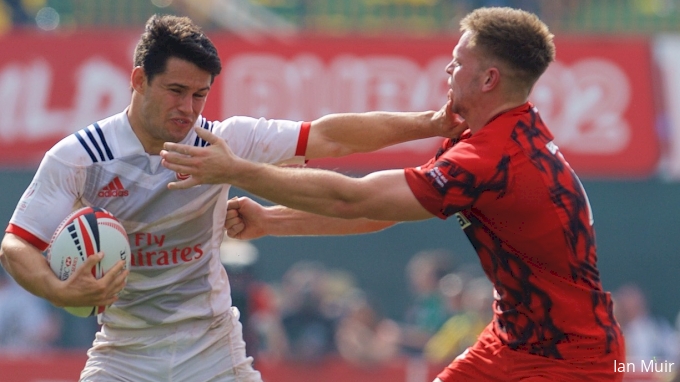 Madison is the captain for the USA Men's Eagles 7s team, and at age 27 is already sixth on the all-time scoring list for the HSBC Sevens World Series. Since becoming captain, the team has experienced unprecedented success and last season finished second overall on the circuit. Here is what he had to say about the game of rugby:
"I think rugby is an incredible team sport. It's incredibly dynamic and it's a visual one, especially rugby sevens, which I do love. But it's also a community and a family and it's a lot of great people coming together to have fun and play a great game."
(Watch the full interview here)
Hope Rogers | USA Women's Eagles XVs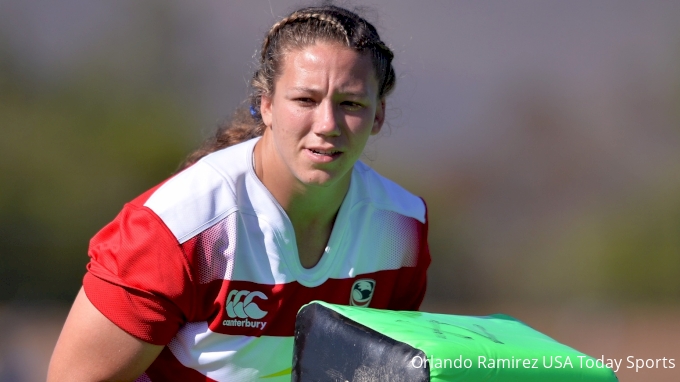 Hope has been an anchor in the United States front row since her debut as a 20 year old in 2013. She's participated in two World Cups for the Eagles, and graduated from Penn State University, where she and her team went undefeated over the course of four years. Now one of the best women's players in the world, Hope shares her thoughts on what she defines the game of rugby as:
"Rugby to me really has been family. It's really given me a big support system and lifelong friends that have stepped in and really become my family. I don't think I would be where I am today in my life if it wasn't necessarily for rugby and everything that the sport of rugby has given me. I think rugby is just a way that I'm able to work hard at something and it kinda goes beyond myself and it's bigger than me and I'm able to contribute to something that makes a difference. And really at the end of the day it's giving glory to God for the talents He's blessed me with and the opportunities he's given me to work hard and try to be the best at everything I can be. At the end of the day, if I've given it my best effort, I can go to bed with a smile on my face."
(Watch the full interview here)
Danny Barrett | USA Men's Eagles 7s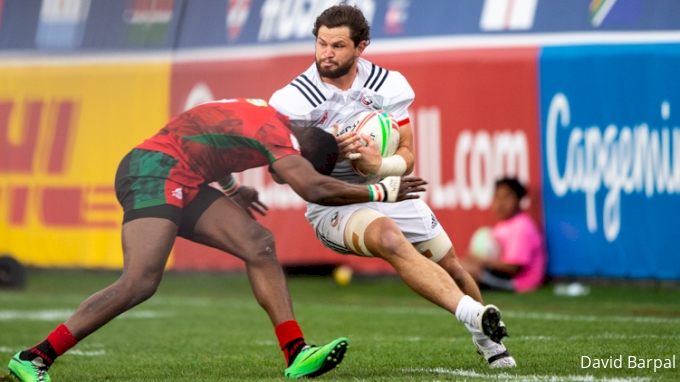 A graduate from Cal Berkeley, Danny came up through one of the best collegiate programs in the nation before becoming a main ingredient on the USA Men's 7s team, debuting in 2014. He has since become one of the most dominant 7s players in the world and was selected to the HSBC Sevens Dream Team in 2017. This is what he had to say about what the game of rugby is to him:
"Rugby to me is a family. It's a brotherhood, it's a community. Outside of that it's a dog fight. You're scrapping and fighting and doing everything you can for the common good of the dog pack. With us, you know Mike (Friday) likes to call us "the dogs." A dog will do anything; they'll run and run and run and run and chase the ball, and they won't stop until they get it. And then they want to do it again. And Again. And again, and again. And yeah rugby is... it's great."
(Watch the full interview here)
Abby Gustaitis | USA Women's Eagles 7s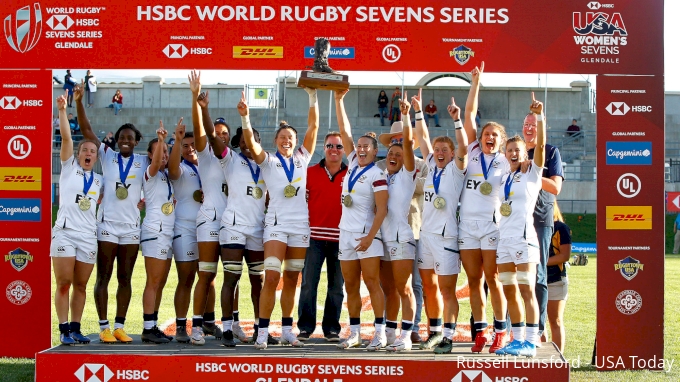 Abby is currently the co-captain of the USA Women's 7s Team, and also competed for the Eagles XVs team at the 2017 Rugby World Cup. She persevered multiple times after being cut from national team camps, and after sticking with it and believing in herself has finally become one of the best players in America and a key member of the 7s national team. This is her take on the game of rugby:
"Rugby is passion, respect, camaraderie. It's been so gracious to me and I value it so much and it's taught me so many things about life that I will carry with me forever. It's given me self-confidence, and just taught me resilience. I'm so grateful to have found it in my life."
(Watch the full interview here)
Paul Lasike | USA Men's Eagles XVs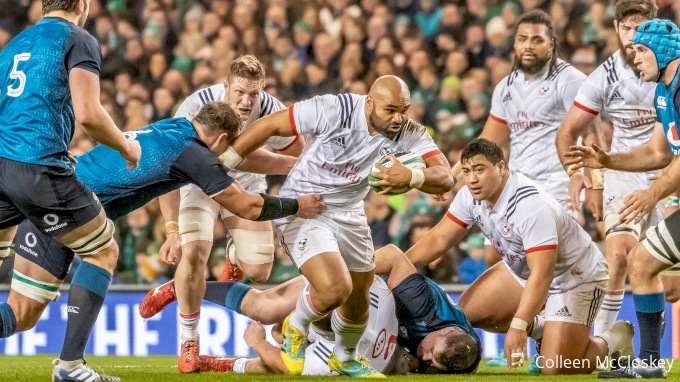 Lasike came from New Zealand out of high school to join the rugby club at BYU, where he became an All-American and a national champion. He also joined the school's football team, which ultimately led him on a journey through the NFL, where he played for the Chicago Bears. He's now back on the rugby scene playing for the Harlequins in the English Premiership and the USA Eagles. Here are his thoughts on rugby:
"I'd say it's a physical game. It's a game of respect between both teams that is shown. It's tough, in the sense that it's mentally tough and you've got to have mental toughness for it. It's a beautiful sport, you know when you see a great set piece move executed, it's beautiful. It's a team sport as well; everyone has to participate on offense and defense which makes it such a wonderful game. That to me would be some of the things that sum up what rugby is."
(Watch the full interview here)
Nick James | USA Women's Eagles XVs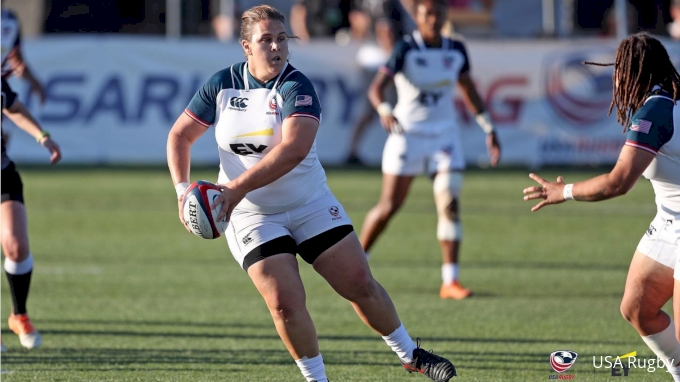 Having starred in multiple sports in high school, Eagles prop Nick James needed a sport to pick up after high school. She found rugby at Texas A&M and has not looked back. She has double-digit caps for the USA now, and played in the 2017 Rugby World Cup against the best players in the world. She also player-coaches Houston Athletic Rugby Club, and provided her perspective on what rugby is here:
"Rugby is a game for everyone. Vertically challenged, vertically inclined, lightweights, heavy weights, social, competitive, and everyone in between. You don't need a complex playbook or some advanced strategy. It's decision-making, it's looking up and seeing what's in front of you, knowing what your skillset is and deciding what's the best decision for you in the moment. It's constant decision-making.
(Watch the full interview here)
Cam Dolan | USA Men's Eagles XVs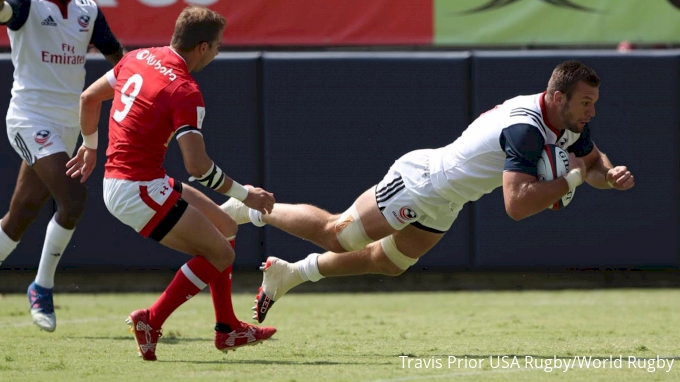 After first picking up a rugby ball as a high schooler in Florida, Cam Dolan quickly became one of the top prospects in the nation. He's toured with representative sides all across the globe, and has played professionally for some of the best clubs in the world, including the Northampton Saints in the English Premiership and the Cardiff Blues in the Pro14. With 51 caps to his name and just 30 years of age, Dolan could well become the most-capped Eagles player ever (Todd Clever owns the record with 76) at the end of his career. This is his take on the game of rugby:
"Rugby is camaraderie, it's competing, it's taking those losses and learning from them and enjoying those victories, whether small or big. It's enjoying the journey along the way; it doesn't last forever. And it's those bonds you make, which are unique in all sports. The hard work you put in in the preseason, the tough practices, the easy practices, the travels, the road victories are always fun, the home victories in front of your crowd are always sweet as well. And then taking those losses, learning from them, and getting back to work on Monday. Everyone has their different reasons for playing the game, and that's what's fun about it. It's not a one-trick pony."
(Watch the full interview here)
Kristi Kirshe | USA Women's Eagles 7s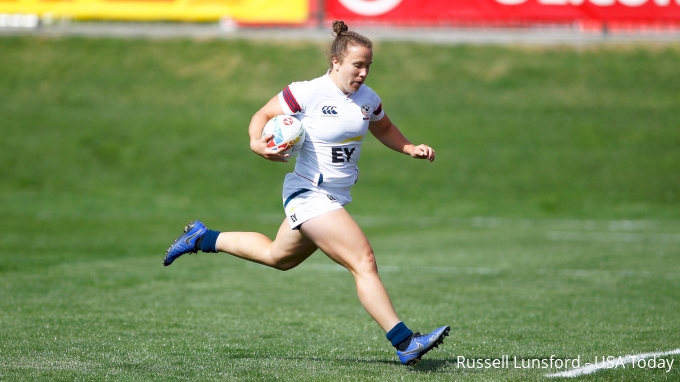 Growing up as a multi-sport star, Kristi Kirshe had tons of options as an athlete. She ultimately chose to play soccer in college, where she was a standout at Williams College. At age 24, she was working in an office and bored out of her mind until she found the game of rugby and has rapidly become one of the top players in the game of 7s. Here, in her own words, she says what she thinks rugby is:
"I think rugby is the ultimate team sport. It's fast-paced, it's dynamic, it's hard hitting, and it's just the ultimate team battle."