Though it's one of the greatest, if not the greatest, sports in the world, rugby remains a relatively unknown commodity in the United States. Yes, it's continued to gain some traction through the years and the garden variety sports fan has come to know what the sport is, but by and large it's still a very niche game in the states.
In spite of its lesser popularity, rugby is a sport that is welcome to any and everyone who wants to play it, and there are in fact rugby clubs scattered all across the country, from small cities to big ones, offering Americans a chance to dip their toes into the beautiful game.
There has also been a steady growth in youth rugby opportunities from the pee wee level up through high school and college. While there ought to be a greater emphasis placed on developing these levels in the United States, we can't say that there hasn't been improvement over the decades.
Youth Rugby (Ages 5-14)
If you are a young athlete wanting to get involved with rugby, or you're a parent who wants their child to join rugby, look into the local club rugby scene and search for rugby clubs in your area. As we move further and further into the 21st century, more rugby clubs are establishing youth programs for kids, run by the players within the club.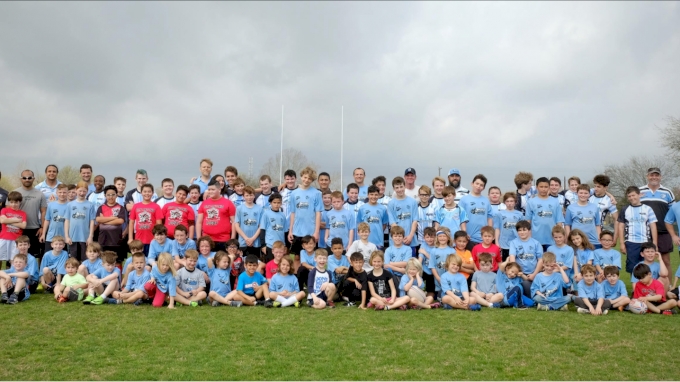 Getting a ball in your hands early is a great way to set yourself up for continued success down the line. Heck, look at countries like New Zealand and South Africa, where kids are running around playing rugby from the time they can walk!
For some, the commute to play rugby at a young age might be wearisome, but it's well worth it in the end! Hopefully we can see an uptick in engagement from players, coaches, and administrators in the rugby community to help bring the sport into new areas to introduce the game to more people.
As for now, try and locate the nearest men's or women's rugby club and inquire about their youth program.
High School
Not every high school in the country has a rugby team -- in fact, the reality is that most do not. However, this doesn't mean that you can't still play high school rugby! There are plenty of club, or "area", teams around that collect students from all over. They compete with the single-school teams all the same, and the level is just as good, and sometimes better.
In many cases, players can also join a nearby school team if there is no alternative option for them to play. Rugby is an inclusive sport that welcomes any and everyone to the team. Look around and find the nearest high school or club team and as long as you ask, they'll almost certainly let you play!
(Watch all the action from the Boys 2019 HS National Championships here!)
College
Just about every college in the country will have a men's or women's club rugby team. There are even some colleges that offer scholarships and financial aid to players to be on their varsity program. Collegiate rugby is highly popular among students as a way to continue playing sports and being apart of a wonderful community while in school.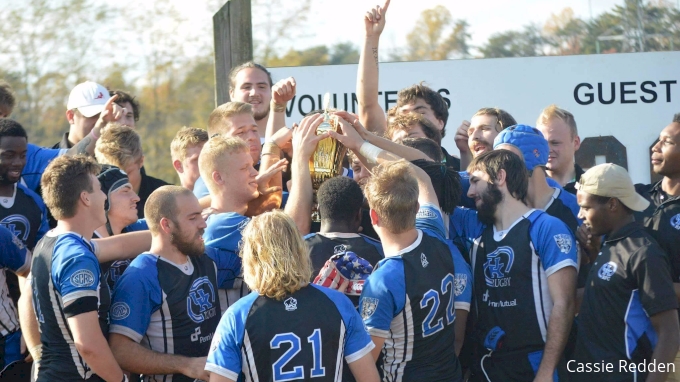 Even though we think of collegiate sports as close to professional in the United States, college rugby is very open to brand new players who have never played before. In fact, outside of the scholarship teams, most collegiate rugby teams are comprised mainly of players who just learned the sport in college!
Men's & Women's Clubs
The biggest and most prevalent outlet of rugby in the United States is the men's and women's club rugby scene. In just about every city in the country, you can find a whole new community of friends simply by finding a rugby club. They are scattered all over the nation and are easy to find by searching on Google, Facebook, or even asking around.
Don't be shy of trying a new sport, and search around to find the nearest club to you!