My name is Alex Rees and I am introducing a new FloRugby column titled "Rees' Pieces". I currently play rugby in Austin, Texas for the Austin Huns and the Austin Gilgronis, as well as write and create content for FloSports.
In Volume 2 of Rees' Pieces, I am going to look at a side of American rugby that has brought us our only World Cup glory: the women's national team. The Eagles led the way for American rugby as women's rugby gained popularity in the 90's, winning the World Cup title in 1991, and finishing runners up in 1994 and 1998.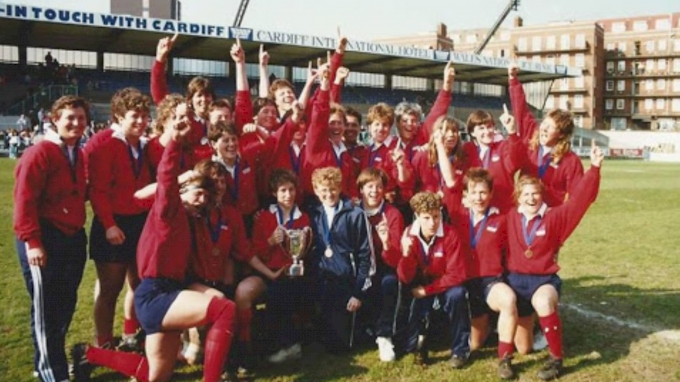 In recent times, more competitors have stepped up and created more parity in the women's game, but the USA has managed to remain among the world's best, finishing fourth at the 2017 World Cup. What I would like to explore, however, is my notion that the Eagles can actually reclaim the top spot in the world and stay there.
I think that taking a look at the sustained excellence of the United States women's national soccer, basketball, and softball teams can give us some insights into how the rugby players in America can emulate that same kind of success.
Elite Athletes
It's no secret that the United States is extremely wealthy in talented athletes. Across the board, Americans fare well in sporting competition, especially those that involve speed, power, and grace. Whether it's soccer, track and field, basketball, softball, gymnastics, or swimming, the women in the U.S. have proven consistently over time to not just excel, but be the absolute best in the world at these sports.

While there is more parity in other sports like volleyball, golf, and tennis, our Americans still find themselves among the world's best -- look no further than the two greatest tennis players of all time, the Williams sisters. Sport is taken seriously here in the states, and with that comes a competitive edge that drives our athletes to reach a standard of excellence.
In rugby, the same can be said about our athletes. Look at some of our players; Alev Kelter, Kristi Kirshe, Hope Rogers, Emily Henrich, Naya Tapper, or Kristin Thomas are just a few who could excel in any league.
Across the collegiate landscape, there are dozens more highly-gifted athletes that will continue to come up through the ranks. Speed, size, and coordination are all facets of rugby that American players have in abundance, while experience remains the factor that most stands in the way of wins and losses when compared with New Zealand, England, and France in particular. Getting a ball in players' hands from an earlier age is the most important aspect of generating more experience for our Americans.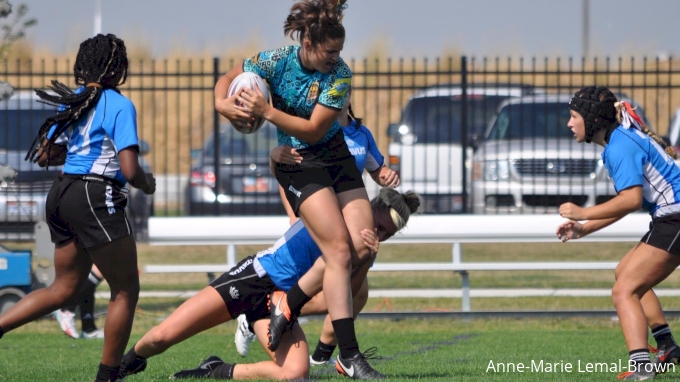 If you look at the most dominant female team sports in America -- soccer, basketball, volleyball, softball -- there are heaps of youth club teams, as well as middle school and high school programs for players to develop their talents from a young age. Should rugby find its way into youth and school programs across the country, there is more than enough reason to believe our national rugby team can become the same force as soccer, basketball, volleyball, and softball teams.
No Other Tackling Sport
One of the core things that limits the growth of boys and men's rugby in the United States is the presence of American football. For youth athletes looking for a contact sport to play, the natural option in the states is football. It's understood by everyone, it's a big part of our culture, and it's available to be played in just about every town in the country, no matter how small it is.
On the other hand, there is no significant alternative for a team contact sport for girls. While there have been girls who played football -- our own Kristi Kirshe played pop warner ball until middle school -- it's extremely rare to see girls playing football, and there aren't any notable all-female leagues.
This opens the door for rugby to emerge as an option for girls who want to hit and tackle, and do all the amazing things you get to do on the rugby field. Rugby, being a sport that supports athletes of all sizes and skillsets, could be extremely attractive to thousands of young girls.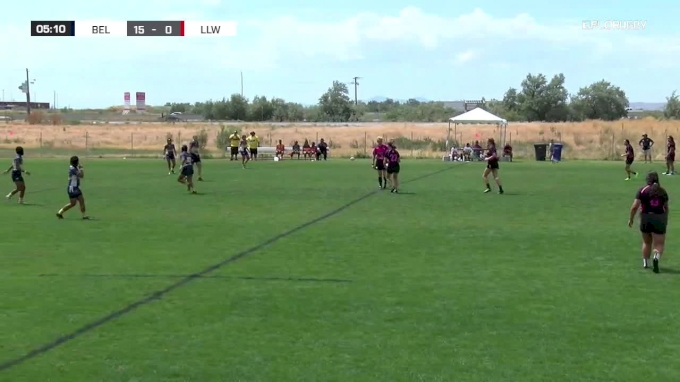 Create a free account to unlock this video!
Get Started
Already a subscriber? Log In

With no lack of quality athletes in the country, the Eagles could be able to help create plenty of pathways for young women's players all across the nation to become quality rugby players. It may take some time, but investing time and resources into growing the players from a young age would lead to a strong international team that would thrive on the big stage and inspire girls to start playing the game of rugby.
We've Won It Before
The greatest achievement in American rugby history came in 1991, when the United States Women's Eagles won the inaugural Rugby World Cup. Having defeated New Zealand in the semi-finals and England in the final, the Eagles established themselves as the dominant force in the women's game.
In both the 1994 and 1998 World Cups, the United States finished 2nd overall, but since then have cracked the top four just one time (2017). Other countries, notably New Zealand, England, France, and Canada, have since made more efforts to grow the women's game from the youth level since the early days of the Rugby World Cup.

While youth rugby in the United States had been slow to take off in the first decade of the new millennium, there has been a significant uptick in youth rugby participation in the past ten years. More and more colleges continue to add rugby to their list of sports, while some are even offering scholarships to play rugby at the varsity level. It would appear the results have been paying off. The 2017 World Cup squad reached the semi-finals, while the 2018-19 7s squad finished 2nd overall in the HSBC Sevens World Series standings.
Rugby Can Promote & Achieve Title IX Goals
As more young women continue to start playing the lovely game of rugby, more opportunities are beginning to emerge for schools to adopt and recognize it as an official school sport. Compared with other sports, rugby is a relatively cheap endeavor, as there isn't a great deal of equipment necessary to play.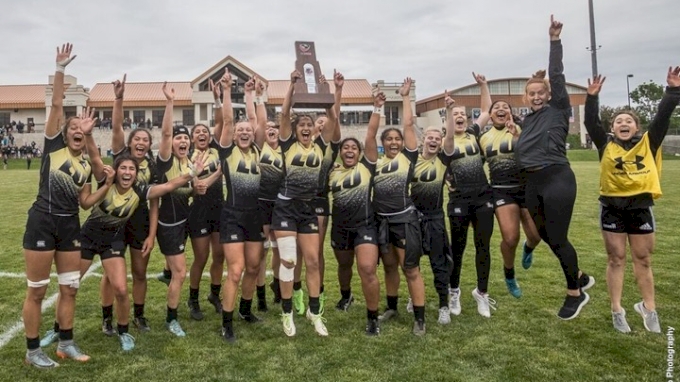 For high schools, creating an official school rugby team is a great way to keep students active and participating in a sport that involves teamwork, integrity, and commitment. It's an extra facet of curriculum that helps build students into fine young adults. Of course, the tricky part is finding coaches, but that's on us in the rugby community to take ownership and get up and get out there to help.
At universities, particularly small colleges, rugby is a great way to boost enrollment and develop a viable, attractive sport to the administration which reflects well on the institution.
The Future Bodes Well
If there's anything I have ascertained in my 24 years of life, it's that Americans love sports. It courses through our veins, and is one of the greatest things that brings people of all ages, genders, races, or religions together. This is a sports-mad nation, and if that wasn't clear before this Covid-19 pandemic, well it should be pretty apparent now.
On behalf of the women athletes in America, we are a globally dominant force across every sport. Soccer, basketball, softball, track and field, swimming, gymnastics; whatever our women put their time into, they most often come out on the other side as the best in the world.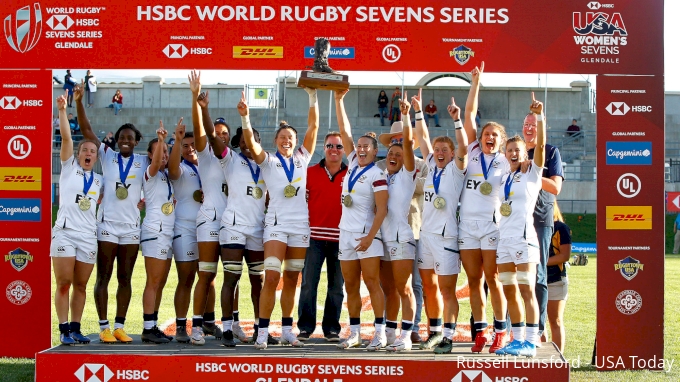 I think that rugby is a natural sport for Americans to thrive in; its fast-paced, physical, technical nature suits the multi-skilled athletes that we have very well. While the men's side of American rugby will continue to struggle competing with football, particularly at the high school and collegiate level, there is a wide open avenue for girls and women in the country to embrace a full-contact sport as amazing as rugby.
Next year's Rugby World Cup in New Zealand will be a big one for us, along with the Olympics in Tokyo. I don't think we have to necessarily win the whole thing, but if the media and the broadcasting can showcase these incredible rugby athletes to the world, I believe a whole new generation of young women will be inspired by those wearing the USA Eagles crest!
Check back in next week for Volume 3 of Rees' Pieces, as I explore the disjointed club rugby scene in the United States and offer my opinions on a solution.