There have been nine World Cups to date, and with them nine historic competitions won by deserving teams. Here are some of the words from World Cup winners over the past 32 years:
Sean Fitzpatrick, New Zealand Hooker | 1987
Fitzpatrick, who recorded 92 caps for the All Blacks, and 77 as captain, was part of the New Zealand squad which won the inaugural World Cup, hosted in New Zealand. They defeated France 29-9 in the final.
"My underlying memory was: "Thank God that's out of the way." We satisfied New Zealand and we all went back to work.
"We played a different brand of rugby that had not really been seen, there were no big names in our team. No one had heard of Michael Jones or Sean Fitzpatrick. We were a group of men that did the best we could, we worked superbly together and beat the French convincingly. I can remember walking out on a beautiful Saturday afternoon, I think it was a 2.30pm kick-off. I remember looking at the terraces and there was a big sign that said 'thank god the World Cup final is being played on a Saturday' – it was a Michael Jones fan because he didn't play on Sundays."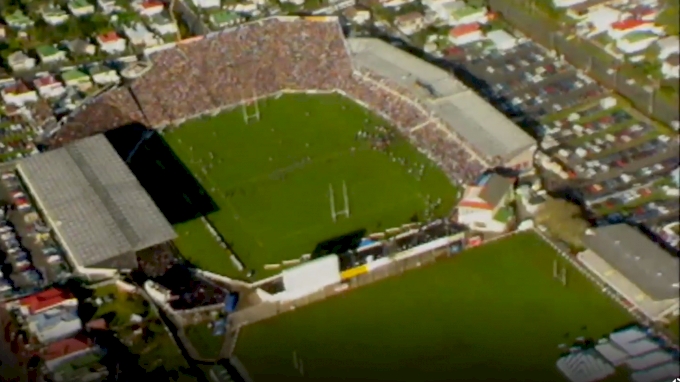 Create a free account to unlock this video!
Get Started
Already a subscriber? Log In
Michael Lynagh, Australia Fly-Half | 1991
In a back and forth quarter-final with a plucky Ireland side, Lynagh and his team found themselves down by three points with just a few minutes remaining after a brilliant try was scored by Ireland to take the lead. Not only would the Wallabies come back to win, they would then defeat New Zealand in the semi-finals and England in the final to take home World Cup glory.
"...It was in this cauldron where as captain I had to try and gather the team together and come up with a plan to actually pull it out of the fire."
On the final play of the game, Australia had a scrum down on the Ireland 5-meter line.
"Timmy Horan raced over and said, you know, 'drop goal', which would have given us a draw. Now, unbeknownst to me at the time, I wasn't aware that a draw would have given us the win because we had more tries than the Irish and I said 'No, we're gonna go for this try."

Lynagh then received an offload from David Campese and scored the winner in the corner.
"There I was, and Campo threw one of his better passes -- which was rolled along the ground -- and i scooped it up and fell over. The crowd, from being this euphoric sort of noise and cauldron where the Irish in front are gonna beat us, one of the favorites, to this deathly silence and it was quite eerie."
Francois Pienaar, South Africa Flanker | 1995
As captain of the 1995 World Cup Springbok side, Pienaar was tasked with leading the squad during a monumental period in the country's history. Nelson Mandela had recently been released from prison, and then elected president of the nation in 1994. Apartheid had just ended, but racial tensions were at an all time high. Mandela and Pienaar strived to bring the country together through the 1995 World Cup, which was hosted there in South Africa.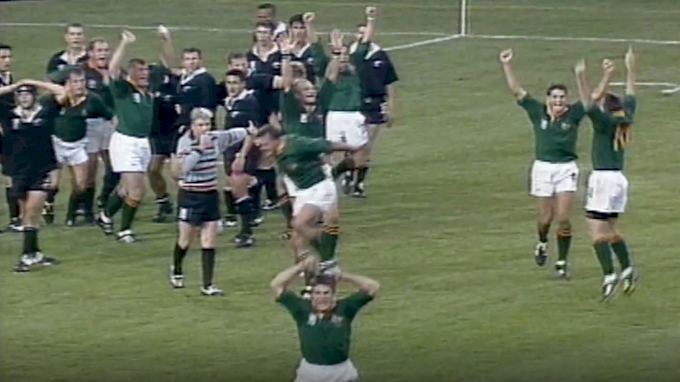 Unlock this video, live events, and more with a subscription!
Get Started
Already a subscriber? Log In

"Looking back, 1995 became a story about us, new South Africa finding its identity through sport. June 1995 was the moment in time when new South Africa took a long hard look in on itself and President Mandela showed the way towards reconciliation by putting his trust in the Springboks. It was a healing process."
John Eales, Australia Lock | 1999
Eales was captain of the 1999 Australia side looking to bounce back from a quarter-final exit to England in the 1995 World Cup. His team went on to face France, who had eliminated the All Blacks in the semi-final, with a dominant 35-12 victory in the final, the second title for the Wallabies.
"When Tune scored that try, yeah, it was looking pretty good but we still couldn't be sure because of what we'd seen the French do the week before. But when Owen Finnegan ran in his try we knew that was it. And it's pretty rare in a major sporting event that you can almost relax, like, you don't turn off, but you can almost relax. You know you've won it and we really just enjoyed the last five or ten minutes of that game like I've never enjoyed a game of football I think."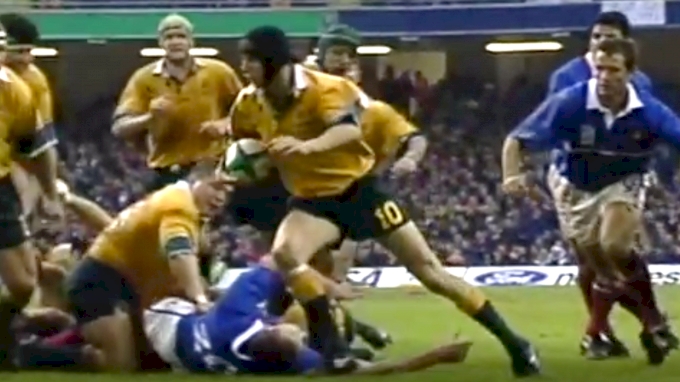 Unlock this video, live events, and more with a subscription!
Get Started
Already a subscriber? Log In

Will Greenwood, England Center | 2003
Center for the one and only England side to ever lift the Webb Ellis cup, Will Greenwood described the feeling of winning the World Cup as one of relief more than anything. England defeated Australia in Australia with a magical drop goal from Jonny Wilkinson with less than 30 seconds remaining in extra time.
"When the Final whistle went, honestly, relief. Absolute relief that, in a way, we couldn't be labeled as one of those English chokers that had all the talent but not the ability to get across the line when it really mattered. And a sense, unbelievably, of sadness in terms of the understanding that immediately in that changing room we looked around and you knew that team would never play together again..."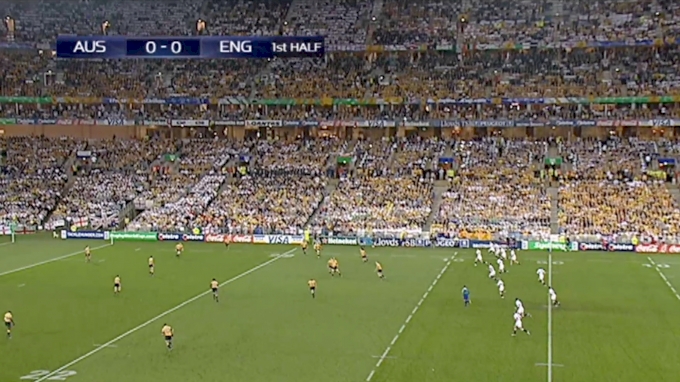 Unlock this video, live events, and more with a subscription!
Get Started
Already a subscriber? Log In
John Smit, South Africa Hooker | 2007
Smit was captain of the 2007 South African team that went on to defeat England in the final, 15-6. It was the second World Cup title for the Springboks, and Smit explained what that feeling was like winning the whole thing.
"Everyone always thinks it's such a happy time, but I can tell you now, I think all of us were so relieved that the four-year journey had actually paid off. You sacrifice so much of yourself and as a team you go through so much over four years and it doesn't always end up like fairy-tale.
"For the first night honestly it was more like a breath of fresh air. It was more like being able to breathe for the first time. The elation really came, and the special moments came when we actually got back home to a packed Oliver Tambo, to city after city with thousands of people running behind our bus and actually realising the impact of what a tournament like this and the game of rugby has on a country like South Africa."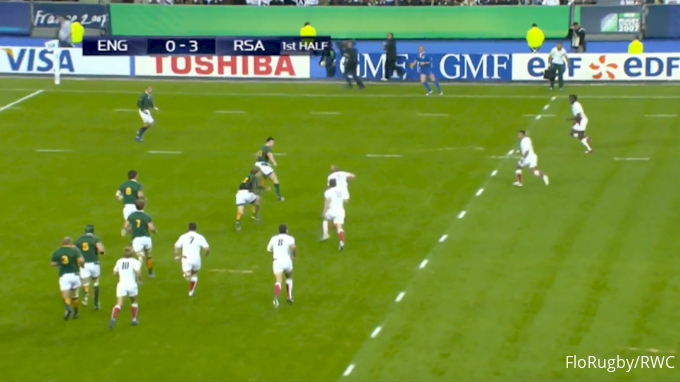 Unlock this video, live events, and more with a subscription!
Get Started
Already a subscriber? Log In

Richie McCaw, New Zealand Flanker | 2011
Hailed as arguably the greatest rugby captain of all time, All Blacks flanker Richie McCaw led his team to World Cup glory on home soil after a 24 year drought. After defeating France in the final, 8-7, McCaw explained his team's will to win.
"It wasn't very pretty, but it came down to how much desire, how much courage the boys had. A lot of guys have put a lot of effort in for a long time, and they weren't going to let the opportunity go. We probably didn't play our best, but we played good enough. I take my hat off to every single player who took to the field.
"The big thing was not panicking. We had talked about being in those situations like that for a few years, and what we would do in those situations. You have got to keep the belief and trust. We had to did pretty deep, but the last thing we wanted to do was panic. We managed to hang in there."
Dan Carter, New Zealand Fly-Half | 2015
Considered by many to be the GOAT of rugby, New Zealand's Dan Carter sadly missed the 2011 World Cup after sustaining an injury in training just before the tournament. In his final tournament in an All Blacks shirt, Carter put together one of the all time great performances, winning player of the tournament and man of the match in the final. He described his feelings of winning it after missing out in 2011.

"I'm pretty grateful to be here where I am after what happened four years ago, to have to sit and watch my teammates play in the final. I was desperate to play in that World Cup at home, and you know I've been working extremely had the last four years and I'm just so proud of the team, the way they performed this year. To win back to back World Cups is a dream come true and to play in front of so many fans out here, it's just amazing."
Siya Kolisi, South Africa Flanker | 2019
As the first ever black captain of the Springboks, Siya Kolisi led an inspired Springbok effort toward reaching and winning the World Cup final over England with an emphatic 32-12 victory over England. After winning the title, he spoke about what the win meant to the nation.
"I was just grateful for everything the team has been through, we've faced a lot of challenges. But you know, the people of South Africa have gotten behind us and we are so grateful (to) the people of South Africa.
"So many problems in our country, but to have a team like this ... we know we come from different backgrounds, different races, and we came together with one goal and wanted to achieve it.I really hope that we've done that for South Africa, to show that we can pull together if we want to work together and achieve something.
"Since I've been alive, I have never seen South Africa like this. Obviously in '95, what the World Cup did for us, and now, with all the challenges we are having, the coach (Rassie Erasmus) just came and told us the last game, 'We're not playing for ourselves any more. We're playing for our people back home'.
"That's what we wanted to do today and we really appreciate all the support. People in the taverns, people in the shebeens, people in farms, homeless people and people in rural areas - thank you so much, we appreciate the support.
"We love you, South Africa, and we can achieve anything if we work together as one."