FloRugby 2020 MLR 1st Round Mock Draft
FloRugby 2020 MLR 1st Round Mock Draft
With the news that the MLR will be hosting its first ever draft this summer, we decided to have a little bit of fun and run through our own mock draft.
Apr 9, 2020
by Alex Rees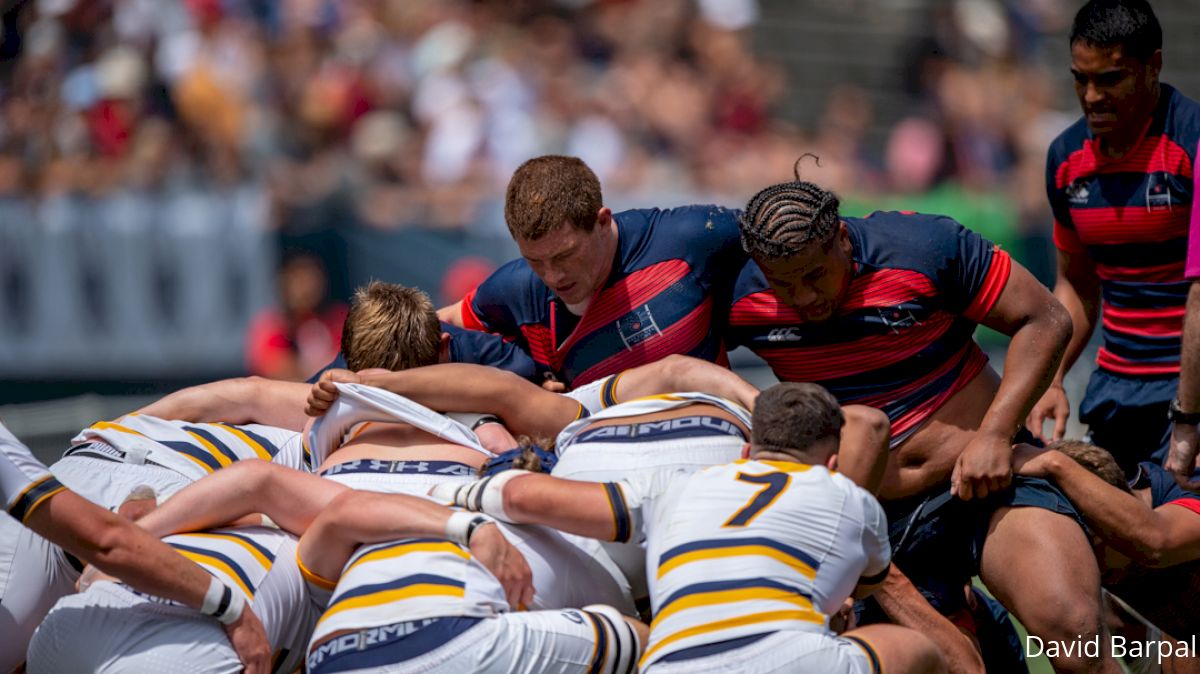 Unlock this article, live events, and more with a subscription!
Get Started
Already a subscriber? Log In
The news that Major League Rugby will be instituting an inaugural collegiate draft this summer is both exciting and somewhat surprising. How it pans out remains to be seen, but the new addition to the league makes for some really fun speculation, and because of that FloRugby is going to do a mock draft for how we think the first round could shake out.
There's no way that we can know at this point who will or won't put their name in the draft, but for the sake of good fun, we'll assume that all eligible players are going to apply for the draft.
Some guys will pursue other opportunities, and some still have yet to graduate, so the following players on the list will not necessarily be up for selection on draft day. However, in a world where all eligible players are selectable, here's how we would pick:
1.) Dallas - Ryan Rees | Scrum-half (Life)
As an expansion team, Dallas will want to ensure that they lock down a strong game-driver and team leader. As a four-year starter for what's been the best collegiate team in the nation, Rees is their guy.
2.) LA - Payton Talea Illalio | Prop (Saint Mary's)
In the way that good NFL teams are built on a strong offensive line, the same can be said about MLR teams and the front row. There is not a better option out there than Saint Mary's prop Talea Illalio.
3.) Houston - Ronan Murphy | Back Row/Lock (Saint Mary's)
The Sabercats could use a dynamic, versatile member of the forward pack to inject some excitement into the attack. Murphy is a smart, powerful player with heaps of athleticism to work with.
4.) Austin - Damon Wiley | Prop (Cal)
There's possibly nobody in this potential draft class with more upside than Wiley. The front-rower is a game changer with ball-in-hand and with further development in a professional set up could become one of the league's best.
5.) Seattle - Tavite Lopeti | Center (Saint Mary's)
With a young George Barton already at outside center, the Seawolves could put in place a center pairing that could grow into something very special should they take the highly dynamic Lopeti with their first pick.
6.) New England - Tommy Hunkin-Clark | Back Row/Lock (AIC)
The Freejacks will certainly have already had their sights set on Hunkin-Clark, who plays his collegiate rugby in their backyard of Massachusetts. His size, athleticism, and skillset will have them tantalizing over his future potential.
7.) Utah - Bronson Teles | Back Row/Lock (Arizona)
As an athletic, big bodied powerhouse, Teles already has the measurables to hold up in the MLR, and his experience as a key leader of a strong Arizona side throughout his career proves he's got intangibles as well.
8.) Atlanta - Brian Muntanga | Hooker (Life)
Atlanta would to well do look right into their own backyard to find another hooker for the future. Life's Brian Muntanga does everything you would ask of a hooker, while offering the running skills of a high level center.
9.) New York - Cole Zarcone | Wing (Central Washington)
If there's a word to describe Cole Zarcone, it would be "electric". The CWU winger is lightning in a bottle when he gets his hands on the ball, and he would compliment New York's intelligent backline quite well.
10.) New Orleans - Justin Johnson | Back Row (Life)
The Gold are already strong in their back row, but adding a workhorse like Justin Johnson certainly won't hurt. The four-year Life University starter is a complete player chalked full of aggression and intensity; perfect for the MLR.
11.) D.C. - Jack Manzo | Hooker/Prop (Cal)*
Good front rowers are hard to come by in the United States, so the fact that Cal's Jack Manzo can play both hooker and prop -- and play them well -- is invaluable, especially for a team like D.C. which struggled up front this season.
*Manzo is still a junior
12.) Toronto - Sam Golla | Back Row/Lock (Cal)*
Golla has become a staple in the Cal Bears lineup the past two seasons, able to cover both the flanks and the second row. He is strong in the contact and plays intelligently, but also does all the necessary hard work of a grinder to help his team win.
*Golla is still a junior
13.) San Diego - Aaron Matthews | Utility Back (Saint Mary's)
The Legion have proven over the years to enjoy having players that can cover multiple positions. Similar to guys like Dylan Audsley, Nate Augspurger, Ryan Matyas, and Joe Pietersen, Saint Mary's' Aaron Matthews is a guy that has excelled at a multitude of positions -- fly-half, center, and fullback -- for the Gaels over the years.