How To Watch: Life Hosts Davenport
How To Watch: Life Hosts Davenport
After a week off following a massive victory over Lindenwood, the Life Running Eagles resume Mid-South play against the Davenport Panthers.
Mar 11, 2020
by Alex Rees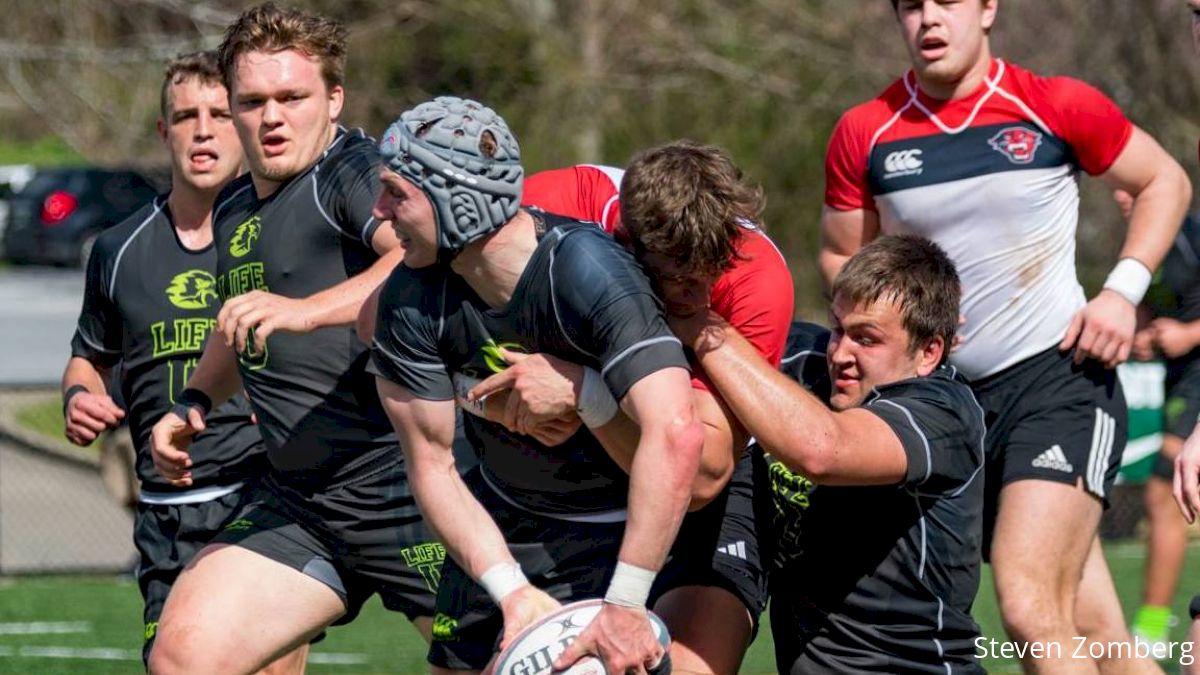 Who: Life vs Davenport
When: Saturday, 1:00 PM (ET)
Where: Marietta, Georgia
Watch Life vs Davenport LIVE on FloRugby!
The Life Running Eagles take the pitch once again on Saturday, ready to resume Mid-South play after a week off following their huge bounce back victory over Lindenwood.
They will host the Davenport Panthers who, despite being out of contention in the Mid-South, still have an opportunity to sneak into the tournament as an at-large bid. How they fare on Saturday will go a long way towards whether or not they do or don't secure a bid.
Life Finding Its Stride
The Running Eagles had a strong preseason campaign, but fell short in their league opener this spring against Arkansas State, ending what had been a 29 game D1A win streak. However, they righted the ship a week later by taking down then-#2 Lindenwood 29-22 in a more vintage life performance.
The latter of the two results indicates that the loss to Arkansas State was just a fluke, and that Life is still the juggernaut it typically is. In their most recent outing, the Running Eagles got big time performances from George Phelan, Ryan Rees, and Julian Roberts in the backline division, but more importantly some massive efforts out of the entire forward pack, including Kareem Odeh, Justin Johnson, and Brian Muntanga.
Davenport On The Bubble
The Panthers will be sweating it out come selection day, as they sit firmly on the tournament bubble at this stage. Last week's win over Big Ten winners Indiana was certainly necessary, but the 28-17 scoreline won't exactly be turning many heads.
With two games remaining on the schedule against Life and Arkansas State, Davenport needs to put in two quality shifts, preferably including at least one win, to get itself locked into a tournament spot.
Matthew de Villiers, Josiah Mupeso, and Joshua McAdam have lead the way for the Panthers throughout the season, and how those three go on Saturday could prove to be pivotal to the team's chances at possibly springing an upset.
What's At Stake
For Life, the Running Eagles can effectively lock up the Mid-South with a win, making it eight straight conference titles and just about guaranteeing them the top seed in the tournament. For Davenport, a win won't be enough to see them get back in the conference title race, but it would absolutely be enough to see them get off the bubble and become a lock for the D1A playoffs. Even a good performance could go a long way, something the Panthers have struggled to put together against the Running Eagles over the years.