Making Predictions: Major League Rugby Week 4
Making Predictions: Major League Rugby Week 4
Following the six games over this coming weekend of MLR action, we could have a clearer picture of which teams will and will not be relevant in 2020.
Feb 28, 2020
by Alex Rees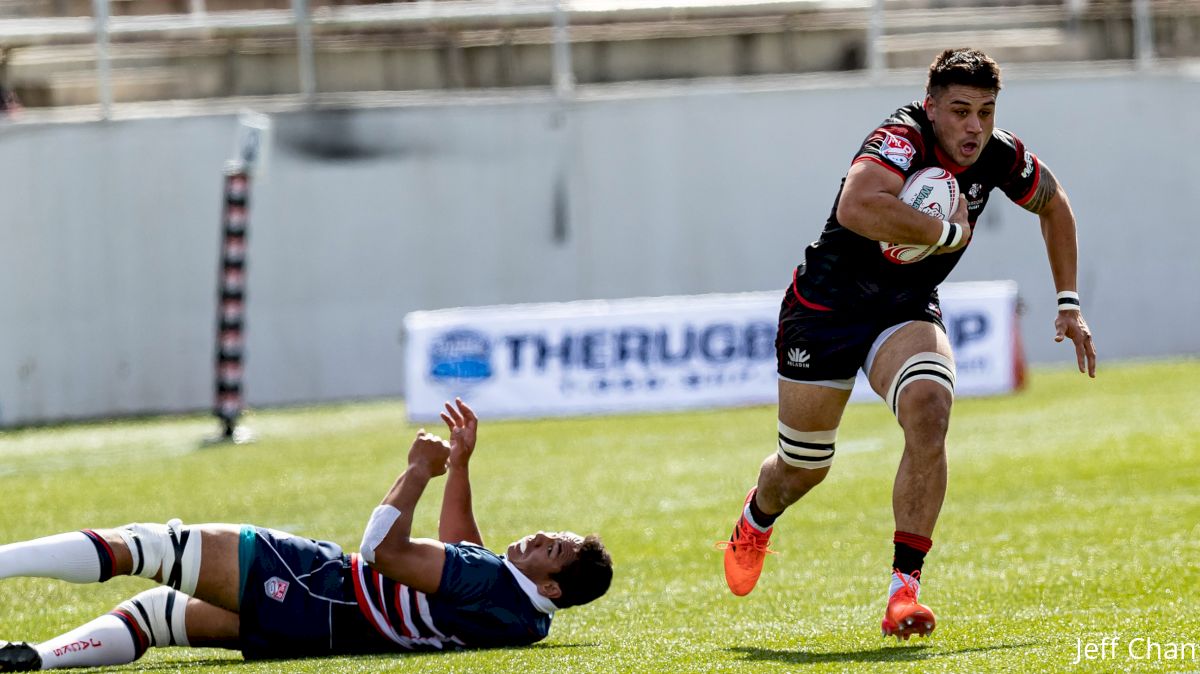 Week 4 of the 2020 Major League Rugby season gets underway on Saturday, with teams beginning to establish who are and aren't the contenders.
There will be four games on Saturday and another two on Sunday. Here's the rundown, and some predictions:
NOLA Gold vs San Diego Legion
One of the biggest matches of the weekend is the first one, when the undefeated San Diego Legion heads to the Bayou to take on the NOLA Gold. The Legion has had little trouble through three weeks, knocking off Seattle, Colorado, and New England pretty comfortably in each contest.
NOLA has been a little up and down, having clobbered Old Glory, lost to Atlanta, and defeated Colorado in the first three games.
This one figures to be close, but we'll stick with the undefeated side here.
Prediction: NOLA 24-31 San Diego
Austin Gilgronis vs Old Glory DC
The Gilgronis ended a 20 game losing streak a week ago against Utah, but pushed their winless streak to 21 games when an 82nd minute Warriors try tied the game. The additions of former All Blacks Frank Halai and Jamie Mackintosh have been a huge lift, and the continuing development of former collegiate football player Dom Akina has Austin fans very excited for the coming weeks.
Old Glory currently rides a two-game win streak and sits at 2-1 on the season. They will be without the Beast in this game, but the halfback pairing of Danny Tusitala and Jason Robertson is developing into one of the league's very best.
This one will also be close, and we think it's finally the week that Austin picks up a W.
Prediction: Austin 24-23 Old Glory
Colorado Raptors vs Utah Warriors
Winless through three games, the Raptors will be itching to get in the win column on Saturday against a Warriors team that very nearly suffered a loss to Austin a week ago. The Raptors will have their awesome home crowd behind them for this one, and hopefully they can get the ball rolling here in 2020.
Utah has shown in the last couple of weeks it has a knack for late game comebacks. Against the Freejacks in Las Vegas, the Warriors overturned a double-digit second half deficit to claim the win, and then there was their aforementioned try on the final play to secure a tie on the road against the Gilgronis.
Although they played well last week in the loss to NOLA, we think that Colorado falls once again this week.
Prediction: Colorado 21-31 Utah
Seattle Seawolves vs New England Free Jacks
The other winless team in the league is, shockingly, the two-time defending champion Seawolves, who are coming off their worst ever home defeat a week ago against Toronto. Some injuries have caused Seattle to shuffle around the lineup this year, but with the squad they've got it would be wild if they went to 0-4.
The Freejacks are only 1-2 so far, but they've actually looked really impressive. They were superb in Week 1, taking down RUNY 34-14, before losing a 39-33 shootout to Utah and a close-ish 30-21 defeat to league favorites San Diego. The Freejacks will also be pretty well-acquainted with the western United States after this weekend, as they will have played, in order, their first four games in Vegas, Vegas, San Diego, and now Seattle.
This game should prove to be a highly entertaining matchup between two teams with strong playmakers and attacking threats. We think this is where Seattle rights the ship.
Prediction: Seattle 35-31 New England
Rugby ATL vs Toronto Arrows
Possibly the marquee matchup of Week 4, this game pits two of the leading contenders in the East together for what should be a great matchup. ATL suffered its first defeat of the season a week ago, losing to RUNY, but they'll be ready to bounce back.
If the Arrows haven't been the best team in the league thus far, they've been darn close. At 3-0, they've demonstrated a cohesiveness and balance across the squad that's going to be extremely hard to beat this season. Last week's 39-17 win in Seattle was a message to the rest of the competition that this could well be their year.
Atlanta's defense is exceptionally strong, and with a strong home crowd behind them this is a very tricky game for Toronto. However, we think the Arrows will have just enough in the tank to get over the line.
Prediction: Atlanta 16-19 Toronto
Houston Sabercats vs Rugby United New York
The sixth and final game of the weekend sees the 1-2 Sabercats take on RUNY in Houston. The Cats have lost two straight after an opening round win over Colorado, the latter of which was a sloppy, ugly 13-22 loss to Old Glory. They have a strong forward pack, but need to be more efficient with opportunities this week.
RUNY seems to have rounded into the form that a lot of people expected them to showcase this year, having beaten Austin 49-31 and then Atlanta 22-19 in the past two weeks. As more players continue to arrive for New York, they will only get stronger as the season moves on.
We're going with RUNY here, expecting them to stifle Houston's big forward pack and utilize their deadly set piece to manufacture tries.
Prediction: Houston 17-29 New York