While a fair few D1A teams ran through the majority of their schedule in the fall -- including teams in the Rugby East, the Big Ten, and the Liberty conferences -- springtime is when the competition really heats up.
At the culmination of the spring campaign, another champion will be crowned, with Life University seeking an unprecedented D1A three-peat.
In addition to that, the collegiate rugby rendition of the Heisman Trophy will also be awarded to the most outstanding male player of the year.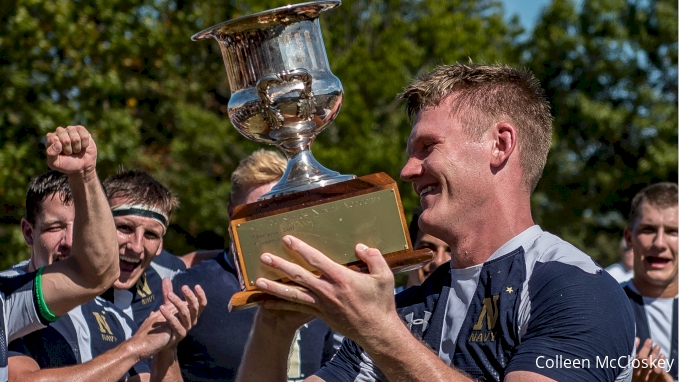 The award, named after the great Rudy Scholz, was created in 2016 by Alex Goff of Goff Rugby Report and the Washington Athletic Club in Seattle.
Previous winners of the award have been USA Eagles Dylan Audsley, Bryce Campbell, and Harley Wheeler, and US Naval Officer Connor McNerney.
There are sure to be many candidates for the award as we move through 2020. For the moment we'll highlight a few players in particular that land on our early watch list:
Dmontae Noble | Wing - Kutztown
Although we won't see much, or any, 15s from Kutztown in the spring, we've still got to mention electric winger Dmontae Noble.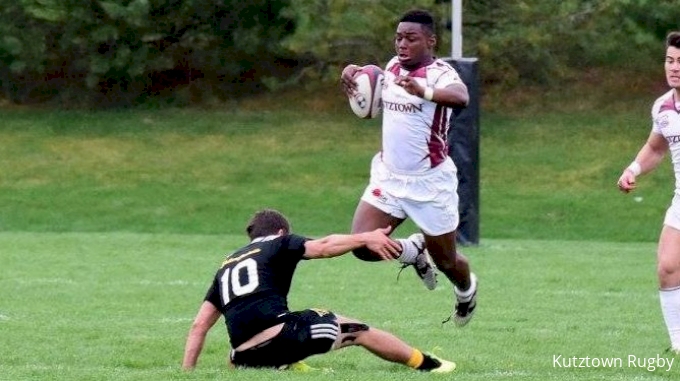 Most people who follow American rugby are well familiar with Noble's remarkable exploits on the 7s pitch, but he's a fine player in 15s as well.
He's a rare breed of player that can juke someone out in a phone booth, but still smash over the top of you if he needs to. He also has a good sense of timing on his passes, and he does well to assist his teammates after breaking through the line.
Defensively he lays the wood, especially when he cracks down from his winger position. Combined with a high work rate, Noble is just the type of player you want playing wing for you team.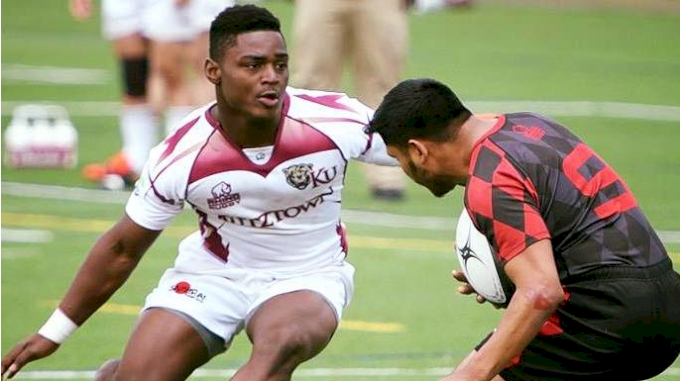 As Kutztown shifts over to 7s in the spring, expect to start hearing Dmontae Noble's name a whole lot more.