2019 World School 7s
U-18 Eagles Lose A Heartbreaking Quarterfinal
U-18 Eagles Lose A Heartbreaking Quarterfinal
The New Zealand Fijians scored at the death to break American hearts at the World Schools 7s Quarterfinals
Dec 13, 2019
by Alex Rees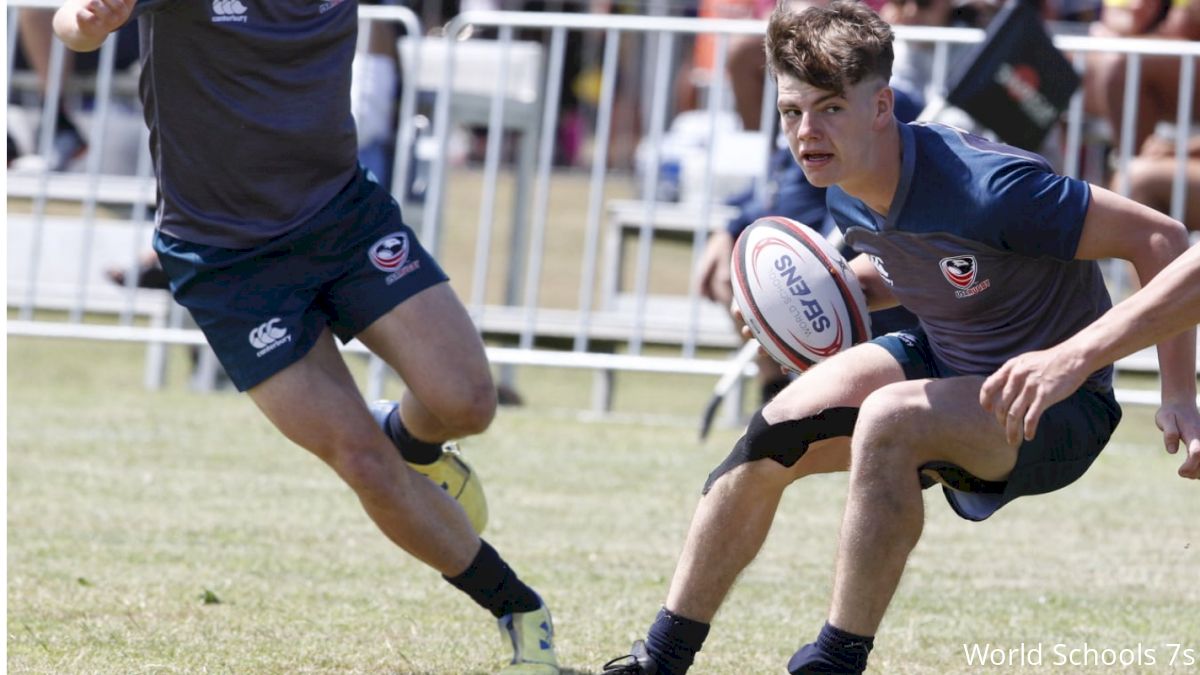 The U-18 Eagles lost on the final play, 12-7, to the New Zealand Fijians in the Cup Quarterfinals of the World Schools 7s.
The United States boys led for the first 13 minutes of the match, but the New Zealand Fijians notched two tries in the final minute to steal it.
Once again, the Americans were outstanding in defense, preventing the Kiwi Fijians from getting their offloading game going.
Unfortunately, they just couldn't quite muster together enough continuity to put more points on the board. That could be expected from a team playing one of its first tournaments together.
They'll head to the Plate Semifinals at 7:20 pm (ET) against the loser of the Fiji Boys and the Australia Boys.