2019 World School 7s
Great Day 1 Has The Eagles In The World Schools 7s Quarters
Great Day 1 Has The Eagles In The World Schools 7s Quarters
The U-18 Eagles are on to the quarterfinals at the World School 7s after an impressive Day 1.
Dec 13, 2019
by Alex Rees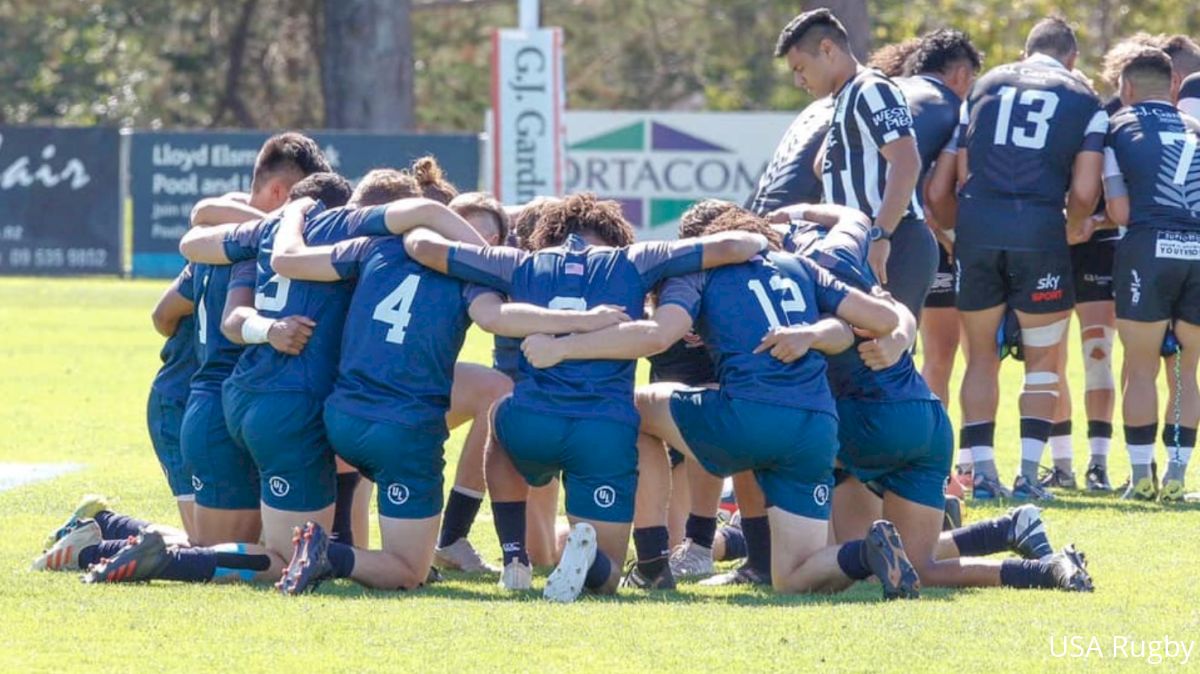 The U-18 Eagles were mighty impressive on Thursday at the World Schools 7s, competing hard against the defending champion New Zealand Condors, and then putting wins over Rugby Academy Fiji and Australia Indigenous 7s.
Their two wins mean they progress to the Cup Quarterfinals, where they will take on the New Zealand Fijians at 5 pm (ET). The NZ Fijians went 3-0 on the day, after pulling out a couple of last-gasp finishes.
Watch the World Schools 7s right here on FloRugby!
The Americans brought a real athleticism and physicality to the games, but balanced that with good ball movement and top-notch defense.
New Zealand Condors 19-7 United States
Going against the defending champs, the Eagles knew this one would be tough, but they didn't seem to be overwhelmed by the moment at all.
Despite the outstanding skills and pace of the Condors, the United States managed to defend them extremely well, making them work for every inch and every point.
The Eagles were right in the game at the break. Tohi Angilau's huge effort to fight through two tacklers and scamper into the whitewash tied the game up on the last play of the half, and the result was still in the balance.
But the Condors were just too much defensively for the Americans in the final seven minutes, and managed to notch a pair of tries themselves to put the game out of reach.
Watch the World Schools 7s right here on FloRugby!
United States 12-7 Rugby Academy Fiji
Game two saw more great defense from the Eagles, as they held the dangerous Fijians to just one try in the match.
The young Americans showed they can front up physically against the best of the best, and their hard hits on defense prevented Fiji from ever getting into the game.
Peyton Wall and Tohi Angilau both dotted down for the U.S. and then a late defensive stand preserved the victory and put the Eagles in great position to reach the knockout stages.
United States 31-0 Australia Indigenous 7s
The final game of the day saw the boys put together their most complete performance.
They were again ruthless on defense, and finally found their offensive rhythm. Five different Eagles scored, including Lucas Lacamp, Aidan Barry, Tohi Angilau, Koby Baker, and Noah Brown.
Competing in such a high-caliber tournament, the United States have performed admirably over the course of three games. Their performance is turning heads, and it's a good sign indicating the prospects of our future.