2019 USA Rugby Fall College Championships
Iowa Central Claim 1st Ever DI-AA Title
Iowa Central Claim 1st Ever DI-AA Title
So how did Iowa Central, in just its 5th year of existence, reach the top of DIAA rugby?
Dec 11, 2019
by Alex Rees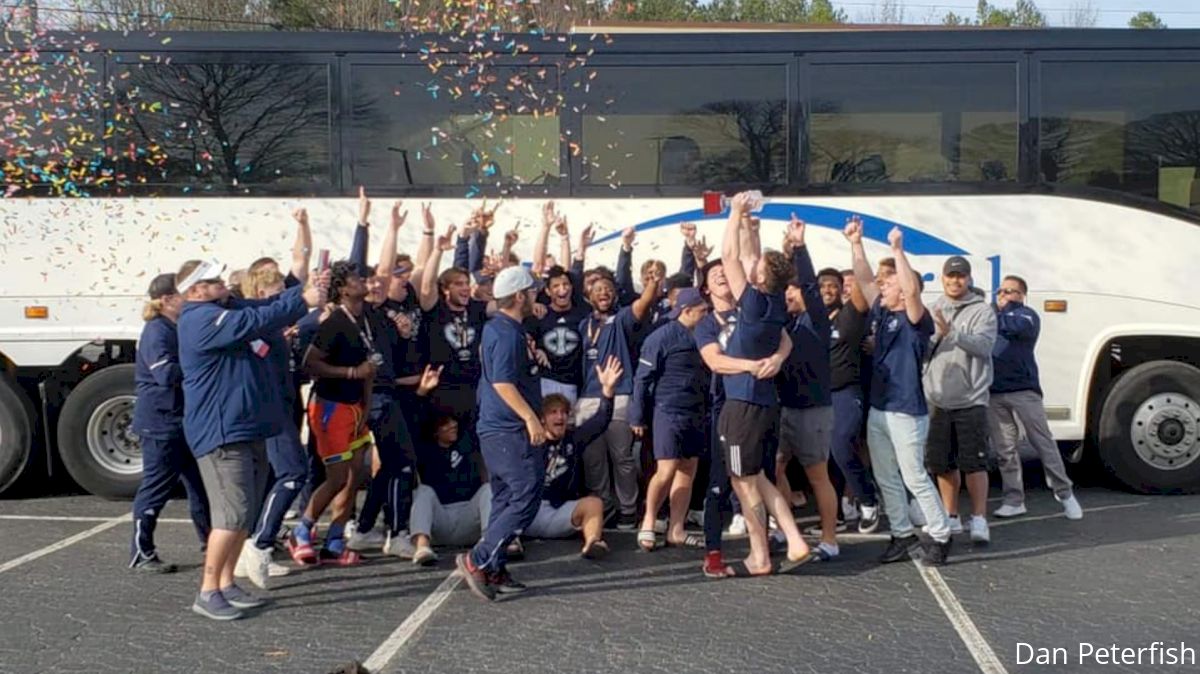 On Sunday morning in sunny Charlotte, NC, Iowa Central Community College completed a journey five years in the making by defeating Western Michigan in the DIAA national championship, 36-21.
Iowa Central came out firing in the first half, racing out to a 20-0 lead by intermission.
Although the first 10 minutes were a bit frantic, the Tritons ultimately got comfortable and found a rhythm. They did an excellent job of spacing the field and giving their decision makers multiple options on both sides.
This allowed Iowa Central runners to consistently take the ball at pace and dominate the collision points against flat-footed or retreating Western Michigan players.
Using their big, powerful carriers in the middle with great success opened things up for some of the electric playmakers out wide, like fullback Viance Vano, who had an absolute blinder.
The distribution abilities of flyhalf Hugo Minaar and center Rhys Smith were also key in putting their receivers through gaps for line breaks.
From a Western Michigan perspective, the first half was a very forgettable one.
They just consistently shot themselves in the foot with knock-ons, poor lineouts, and a few missed penalty kicks for touch. They very well could have been in the game, but simple errors went punished by Iowa Central.
The second half began with an immediate Triton penalty kick from Smith, but then Western Michigan started asserting its physicality more, and the momentum began to shift.
Iowa was unable to control the advantage line like they did before and soon Western Michigan settled down and started playing their own game.
They dominated territory for the opening 15 minutes, but again blown lineouts and untimely knocks spoiled a number of scoring opportunities.
Eventually though, the Broncos got a bit of magic from outside center Kyle Williams, who scooped up a loose ball, jetted around the corner and stiff-armed the last man, before outrunning everyone 50 meters for the score.
With the conversion it was 23-7, and signs of life began to emerge.
Almost immediately after Williams' long try, the center was at it again. Iowa Central had a scrum deep inside Bronco territory, but the Western Michigan pack fronted up and bulldozed the Triton scrum to win a penalty.
They kicked the ball out for a lineout near midfield, and then ran a nice, simple hands move to get the ball out to the wing. The difference for the Bronco backline on that play was noticeable compared to the first half.
Where as they tended to catch the ball stationary in the early part of the game, this time they all punched onto it at pace, and the winger was given time and space to operate when he got it.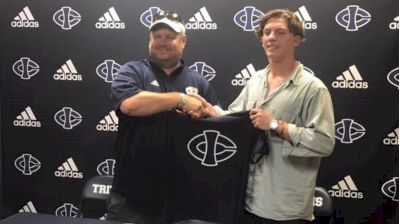 He beat his man up the touch line, before passing back inside to Williams in support. He then took the ball and full speed and again outran everyone 50 meters to the house. Now, with 20 minutes remaining it was suddenly 23-14.
But Iowa Central showed excellent composure to stem the tide. Rather than attempting to play helter skelter rugby from their own end, they were poised and booted the ball deep into the Broncos half.
The results were a pair of penalties won by the Tritons and a couple of opportunities for their goal-kicking ace Rhys Smith to step up and keep the scoreboard ticking over.
He was successful on two kicks, and with ten minutes to play it was back to a 15 point game at 29-14.
Western Michigan didn't give up though, and quickly responded with a gritty, forward-led try to close the gap to 29-21 with seven minutes to play.
Unfortunately for the Broncos though, the ball never got back out of their own half. Eventually Iowa Central scored on the final play of the game to make the final 36-21, but the scoreline shouldn't overshadow the heart shown by Western Michigan to come back.
But at the end of the day Iowa Central were just too clinical, too balanced, and too poised to relinquish the lead.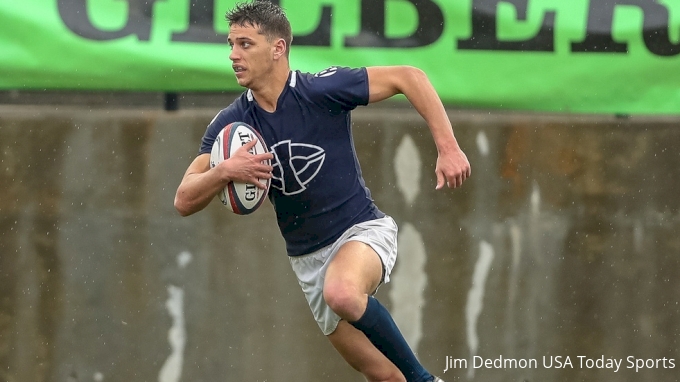 Standouts from the game include Western Michigan's inspirational No. 8 Joseph Backe, center Kyle Williams, and fullback Willem Stanley.
Iowa Central got quite a few excellent performances. Chief among them were prop Elijah Hayes, rampaging lock Tuia Tupuola, No. 8 Ulza Elberg, scrumhalf Pierre Wansbury, flyhalf Hugo Minaar, cool-headed center Rhys Smith, and dynamite fullback Viance Vano.
It remains to be seen where Iowa Central will go moving forward, but it's clear that they've established themselves as one of the premier clubs around the country.
Congratulations on both of these teams for their outstanding fall seasons, and don't be surprised to see these boys making noise in the spring 7s campaign.