2019 USA Rugby Fall College Championships
Air Force Women Are Back-to-Back Champs
Air Force Women Are Back-to-Back Champs
Air Force battled through an extremely tough Navy side to win their second D1 title in as many years!
Dec 9, 2019
by Alex Rees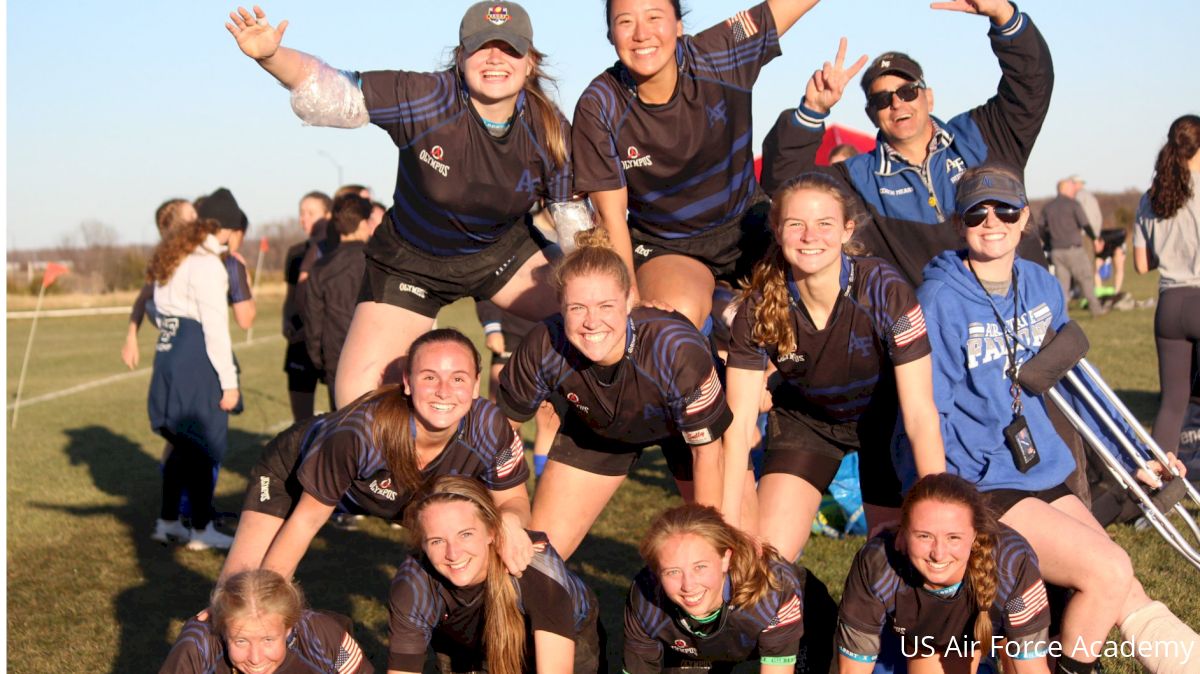 In what might have been the hardest-hitting game of the weekend, Air Force held off a determined Navy team to win their second straight national title.
Although the previous encounter between these two sides yielded a 52-19 Air Force win, the Zoomies were well aware that this affair would be different.
Navy came out ready to play, and boy were they putting in some hits. Each team played like this was their last game of the year, putting their bodies on the line and leaving it all on the field.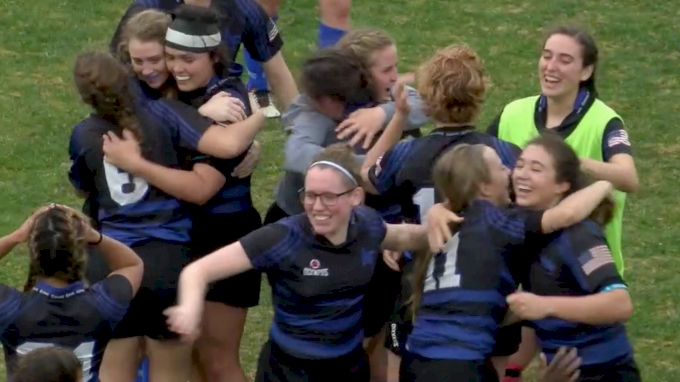 The first half was a grinder. Navy took the early lead, 5-0, and from there on it was a stalemate. Air Force hit back with a converted try of their own in the 25th minute, after scrumhalf Devin Doyle sniped around the fringes with some quick-thinking to go over.
Soon after the break, one play changed the entire scope of the contest.
Navy, trailing 7-5, came out strong in the second half. Just past the 45 minute mark, the Midshipmen took over possession in their own 22 and rumbled all the way deep into Air Force territory.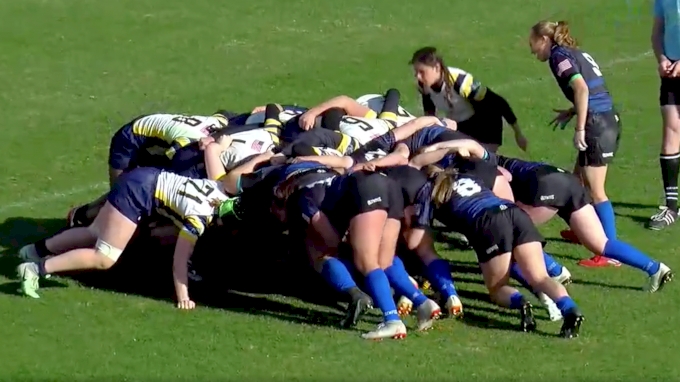 It seemed as if they were going to continue mowing their way down field, but Air Force did a fine job of rallying on defense and slowing down the momentum.
Eventually, after a few dominant tackles, Air Force center Adrienne Yoder saw an opportunity for a counter ruck and completely blew up the breakdown.
The ball popped free, and Doyle, thinking quickly again, snatched the ball up, beat a defender to the outside, and outran everyone up the left touch line for a magnificent, momentum-swinging try.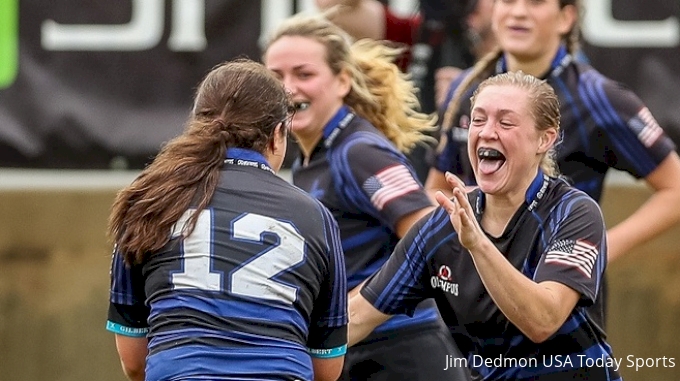 Air Force notched another try shortly after, but Navy showed it's character by not letting the game get away from them. They fought hard and punched in try to respond and bring the score to 21-10 with roughly a quarter-hour to play.
But Air Force stood strong and repelled Navy attack after Navy attack, and finally, with one minute to play, Devin Doyle iced it with her third try of the game. She once again spotted a gap and picked from the base of the scrum to dart in.
26-10 was the final score, but the game truly could have gone either way. Both teams played with great tempo, pace, and aggression. Air Force, however, just had a few moments of brilliance that proved the difference.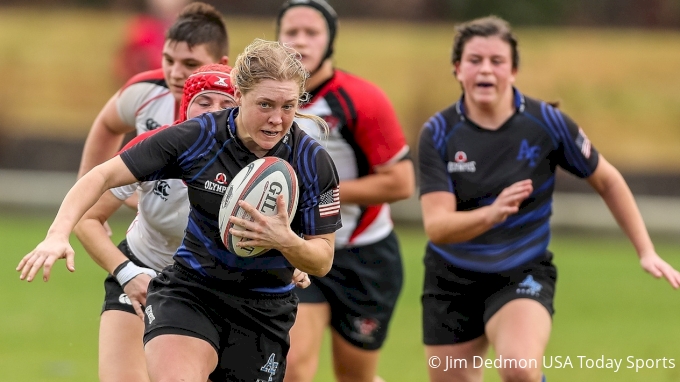 Some of the standout players were Navy No. 8 Kaylee Eskeli, Air Force second rower Sarah Layne, Air Force center Adrienne Yoder and, of course, Air Force halfback and hat-trick hero Devin Doyle.