2019 USA Rugby Fall College Championships
Queens Dominate To Win National Title
Queens Dominate To Win National Title
Nothing was going to slow down Queens this weekend, as they romped through the DII Semifinal and Final.
Dec 9, 2019
by Alex Rees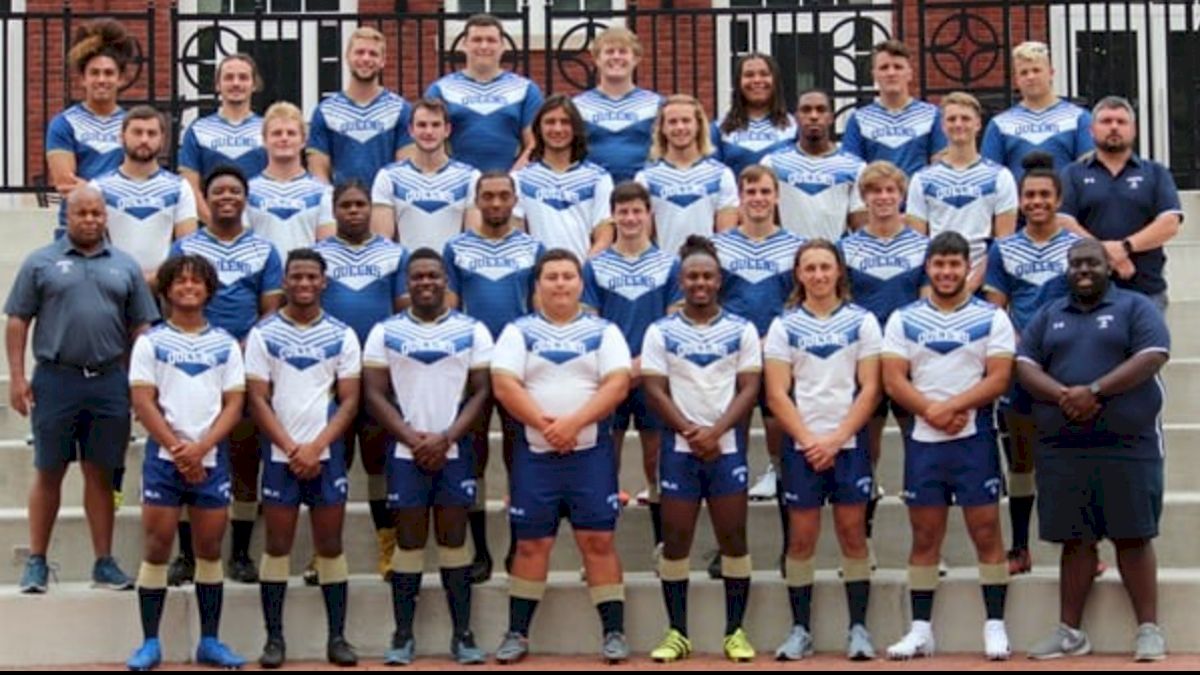 Queens were simply ruthless over the weekend, as they put in two dominant displays en route to winning their first ever national championship just two-and-a-half years into their existence.
They capped off a magnificent season with a 9-1 record, and aside from an early-season blemish, they were thoroughly dominant in all of their games.
In four playoff games, Queens posted scores of 82-10 over Lehigh, 66-12 over UMass-Lowell, 73-3 over Norwich, and 74-8 over Wisconsin-Whitewater.
Queens were the most technically refined team out there, showcasing a superior ability to operate the micro-skills of the game which make a huge difference.
Their ball-handling, tactical awareness, and consistency in the tackle area made them a team that wasn't going to be stopped. In addition, they have multiple players who excel with the boot, adding another dimension to their game.
The whole team was extremely balanced, and they had exceptional players all across the pitch. A few that particularly stood out were winger Rylee Ellsworth, hooker Marshall Frank, flanker Prince-Louis Bush, outside center Zion Thomas, and fullback Carson Green.
And, no we didn't forget Mr. Thomas Keay. The English flyhalf was absolutely superb, and it won't be long before many people know his name. His skills, vision, and especially his boot are next-level quality and their opponents this weekend simply had no answer for it.
The scary thing about this Queens team is that, like the program itself, they are very young. It goes without saying they'll be bumped up to a higher division next year, but don't be surprised to see them continue to be one of the elite programs.