2019 USA Rugby Fall College Championships
DIAA National Championship Preview
DIAA National Championship Preview
Two excellent teams will face off for DIAA Rugby's biggest prize this Sunday.
Dec 5, 2019
by Alex Rees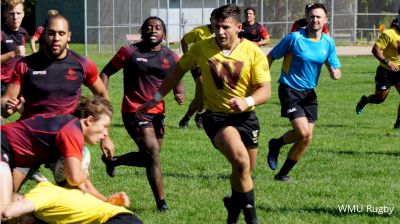 So different, yet so alike are Western Michigan and Iowa Central Community College.
The two teams competing in this Sunday's National Championship contrast in many ways, but what ties them together is their love for the game and their respect for one another.
Watch the DIAA National Title this Sunday LIVE on FloRugby!
How are they different?
Western Michigan is your more traditional collegiate rugby side. It's a club sport, where the players pay their club dues, and the coaches volunteer their own time and money to be apart of it all.
Founded in 1990, Western Michigan's rugby club has built up a sizable alumni base, and the club is healthy with tradition and outside support.
A four-year, 24,000 student institution, WMU is able to pull from a big number of kids on campus, and then able to keep them around for a while. They find a love for the club that encourages them to continue giving back even after they've graduated.
Iowa Central, on the other hand, is a varsity, school-sponsored program that is able to provide scholarship opportunities for its athletes (though in fairness the scholarships aren't very big.)
The school's rugby program was only founded in 2014, after one of the school's employees, Brent Nelson, suggested they build a rugby team to help the school with enrollment.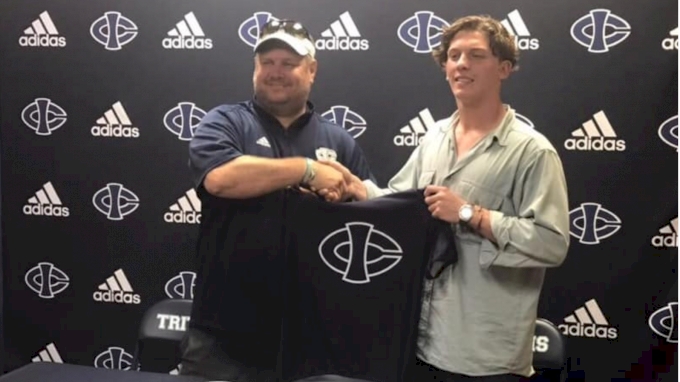 At the time, the school's athletic director thought Nelson was joking; he never really believed the school would put together a legitimate varsity rugby side.
Fast-forward five years later and Iowa Central is one of the best rugby clubs in the nation, as well as the program that, in the athletic director's words, does the most on and around campus to help out and assist others with anything they need.
As a two-year institution, with just 6,000 students, Iowa Central has to build its roster almost entirely through recruiting.
That, however, is an aspect of the game that coach Nelson loves. He puts a massive amount of time into building relationships with high school players and parents to try and pull them to Dodge City, Iowa.
Watch the DIAA National Title this Sunday LIVE on FloRugby!
How are they similar?
Aside from both being top quality sides, Western Michigan and Iowa Central have shared some similar experiences over the past few years.
Each have found themselves on the cusp of a National Title in recent times, but have not quite been able to get over the hump.
Two years ago, Western Michigan reached the DIAA quarterfinals, but were defeated by Kentucky. Last year, they went a step further into the semifinals, but narrowly lost in a mud-bowl to St. Joseph's.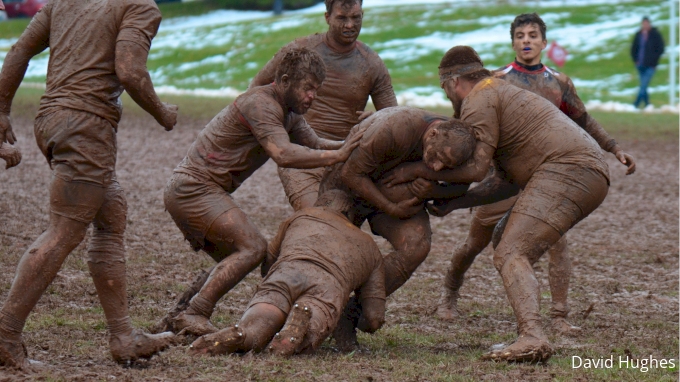 Later that spring, they got all the way to DIAA 7s National Championship game, only to be defeated by Lindenwood-Belleville.
In 2019, they once again reached the 15s semifinal, and this time avenged that loss to St. Joe's, taking the Warhawks down with a ruthless 42-19 victory.
Watch the DIAA National Title this Sunday LIVE on FloRugby!
Iowa Central has experienced a meteoric rise to the top, reaching its first DIAA final in just its fifth year of existence.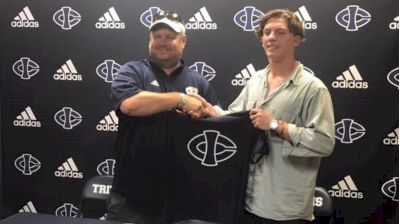 They started as an NSCRO program back in 2014, and eventually won the championship at that level, prompting them to move up into DII.
Last year, they made it all the way to the DII semifinals, where they were favorites to go on and win the whole thing. However, they were met by an NC State squad that was simply on fire.
Down they went, and although they defeated a really strong Queens side in the third place match, they left feeling disappointed not to be playing for the title.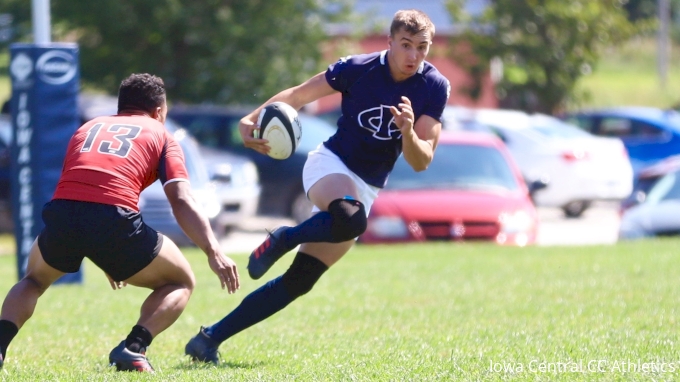 Then in the spring, Iowa Central moved into 7s and, following a torrent qualifying campaign, were the favorites to go on win 7s nationals.
But again, NC State went ahead and crashed the party in the semifinals, erasing a 15-0 lead with four minutes to play to move on to the final, which they won. Iowa once again settled for third.
And here we are
So now, seven months and five heartbreaks later, both teams are as eager as it gets to finally lift the ultimate prize.
Each team is more than deserving of the trophy, but only one can grab it.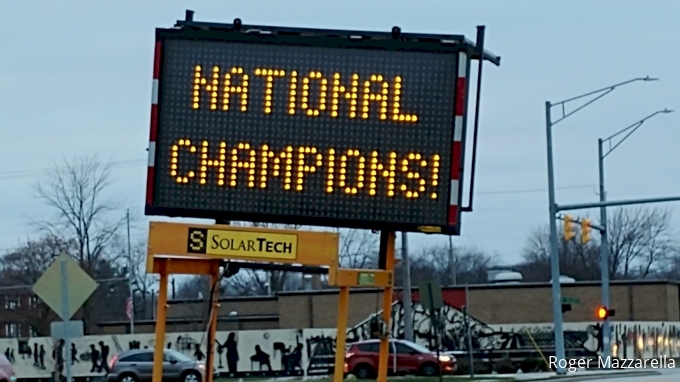 Western Michigan were in scintillating form in their quarterfinal and semifinal fixtures, taking down a very good Tennessee side, 38-22, in addition to the aforementioned St. Joseph's revenge game.
They have also lost just one game all season, a last-second defeat in the MAC Championship to Bowling Green State, the defending National Champs, whom WMU had already beaten this season.
Iowa Centra actually managed to handle Bowling Green fairly easily in their semifinal two weeks ago, taking down the Falcons 25-5 with a staunch defensive effort.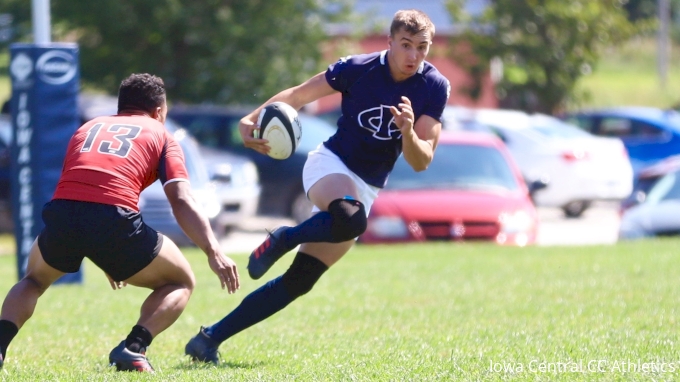 Before that though, the Tritons had to use a 75th minute try to squeak past a hugely physical Virginia Tech team in the quarterfinals.
So, both teams have beaten Bowling Green State, and both teams looked really good a couple of weeks ago.
Each side is extremely balanced, though in slightly different ways.
Western Michigan is a team full of swiss-army knives who can do a number of things and play a number of positions. If someone goes down, they have long list of players who can switch positions and provide cover.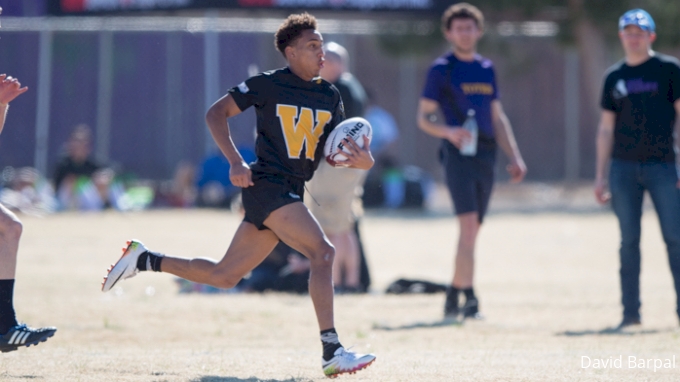 Iowa Central more-or-less have players that are specifically geared towards certain roles, but from #1 to #23, they are all very good, meaning there are threats all around the park.
At this point, calling a winner is a toss-up. It will come down to who makes fewer errors, who responds better to adversity, and who seizes opportunities when they present themselves.
It's going to be a wonderful contest, and will be a pleasure to watch two classy, passionate teams duke it out for DIAA supremacy.