2019 USA Rugby Fall College Championships
Women's DII Collegiate Semifinal Preview
Women's DII Collegiate Semifinal Preview
Four teams remain standing in Women's DII rugby this fall, and by Sunday afternoon there will be just one.
Dec 5, 2019
by Alex Rees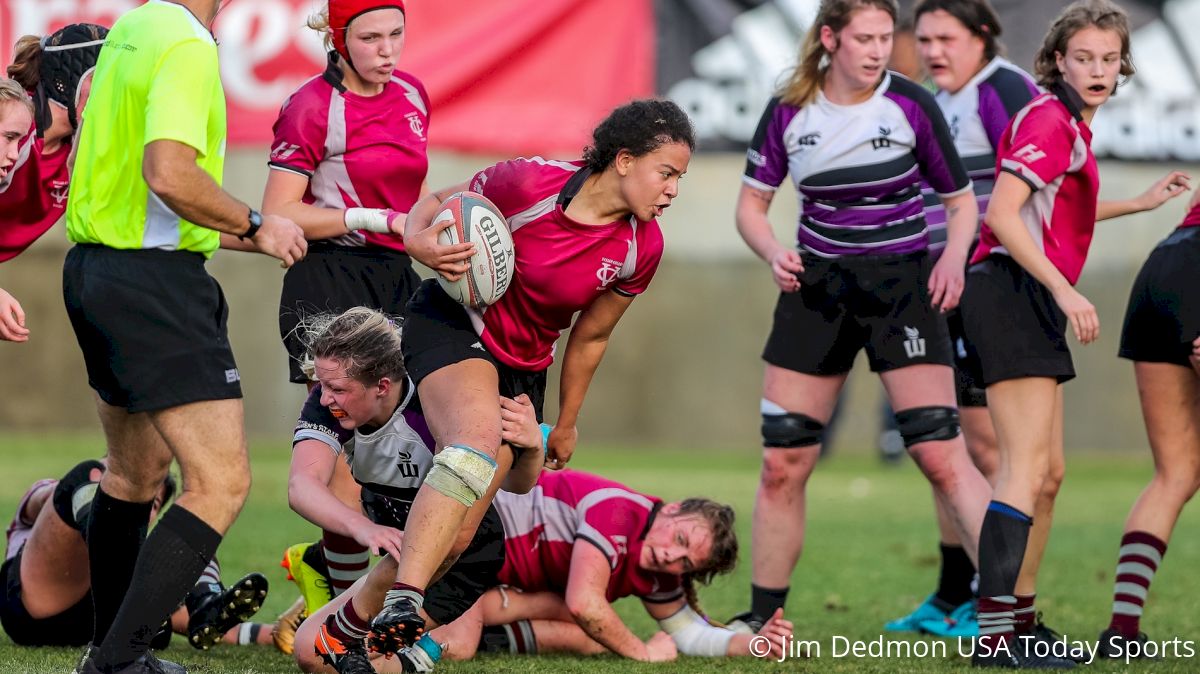 Four teams remain standing in Women's DII rugby this fall, and by Sunday afternoon there will be just one.
Watch The USA Rugby Fall College Champs Live
Vassar College, Colorado School of Mines, Winona State University, and the Coast Guard Academy all have their sites set on the title, and all four are capable of claiming it.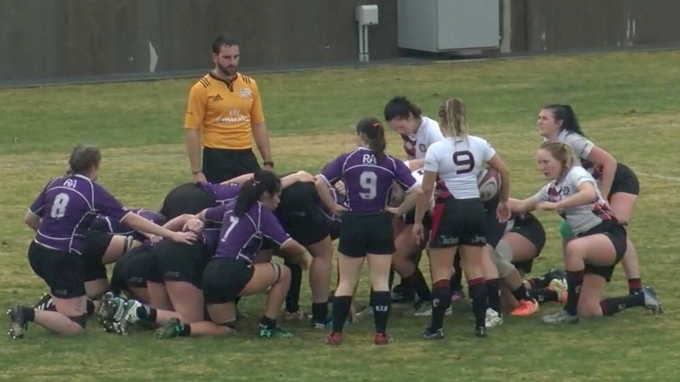 Vassar will be aiming to keep the trophy in Poughkeepsie, NY for another year, after big victories in last year's semifinals and final against Coast Guard and Winona State saw them win the championship.
New to the party this year is the School of Mines, who have progressed further than they've ever gone this season.
Here's a quick look at each team heading into championship weekend.
Vassar College
How they got here
The defending champs have seemingly raised the bar in 2019, running undefeated through their schedule to this point with a 13-0 record.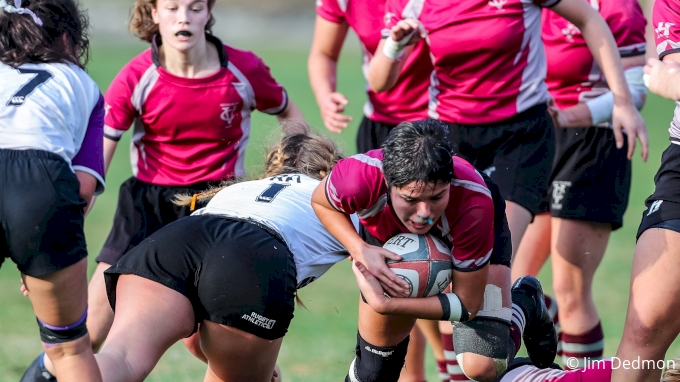 While they have dished out a number of blowouts along the way, they've also proven they can win the tight ones as well. Close wins against Marist and powerhouse Princeton demonstrated their resolve through adversity.
In the Sweet 16 and the quarterfinals, Vassar smoked their competition, taking down Colby 51-14 and then Bryant 33-7.
If last year's team was very forward-focused, this year's outfit is much more balanced. They like to spread the ball wide and use the whole width of the pitch.
Key to victory
The key for Vassar is simple: tackle well. If they can shore up their defense and limit the go-forward ball of their opponents, they're going to be extremely difficult to beat.
Players to watch
The Brewers have a number of strong players across the roster, so it's impossible to say they lean on any select few players to find success.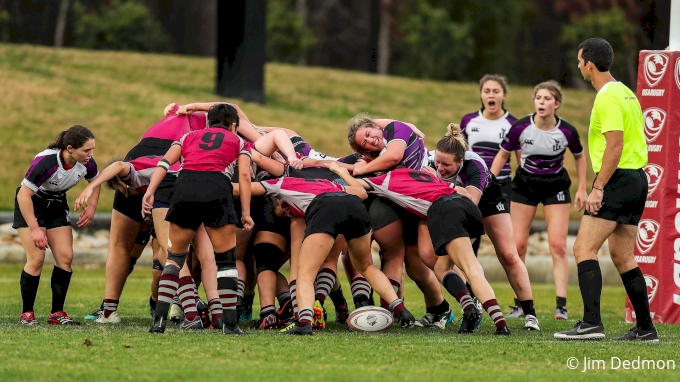 But if there any girls that've consistently popped up on the post-match reports, it's freshman loose forward Emily Howell, sophomore No. 8 Halle Hutchinson, and sophomore center Emma Manzella.
Opponent
Colorado School of Mines. They will play at 10:00 am (ET) on Saturday.
Colorado School of Mines
How they got here
The School of Mines ran through the Rocky Mountain DII conference undefeated this season en route to the playoffs.
They've come a long way over the past four years, and it's been through the dedication of the players and the coaching staff that they've built themselves into a winning side.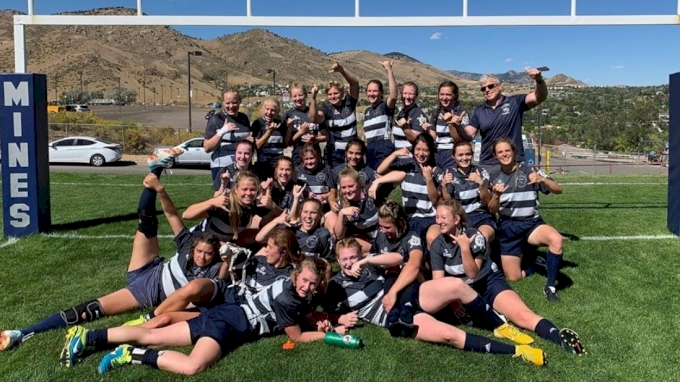 If there's one thing they hang their hat on, it's defense. Mines spend the majority of their practice time, whether it's an indoor or an outdoor session, working on their line speed and connectedness.
When they aren't doing defensive structure work, they hone their tackling technique and their work in the contact zone.
The fruits of their labor were reaped in the Sweet 16 and quarterfinals, when they held IUP to just 12 points, before shutting out 2018 semifinalist Cincinnati.
Key to victory
To take down the defending champs, Mines will need to limit their error count and turn in yet another huge defensive effort. They are a tight-knit group of players that love their program and they will be sure to leave it all on the field.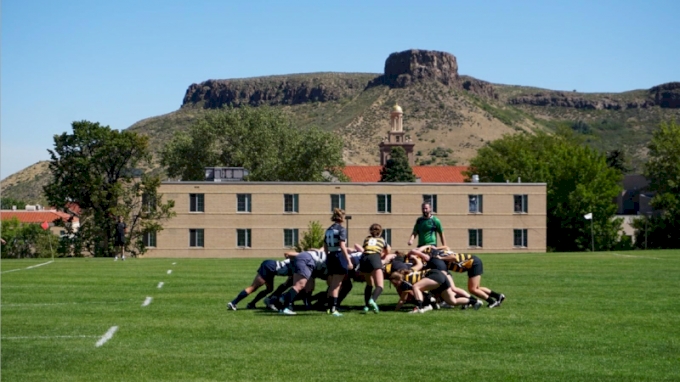 Players to watch
Look for No. 8 Mary Oglesby to make a big impact. She has scored a whopping 12 tries in six fixtures this season and will be a key ingredient to their success.
In defense and at the breakdown, powerhouse flanker Caelyn Rittenhouse is going to be an extremely important player. She'll be up against it versus Vassar, but she has it in her to be up to the task.
Opponent
Vassar College. They will play at 10:00 am (ET) on Saturday.
Coast Guard Academy
How they got here
Coast Guard were awfully close a year ago, falling 43-26 to Vassar in the semifinals. This year they're determined to go a step further and reach the final, with the goal in mind of winning it.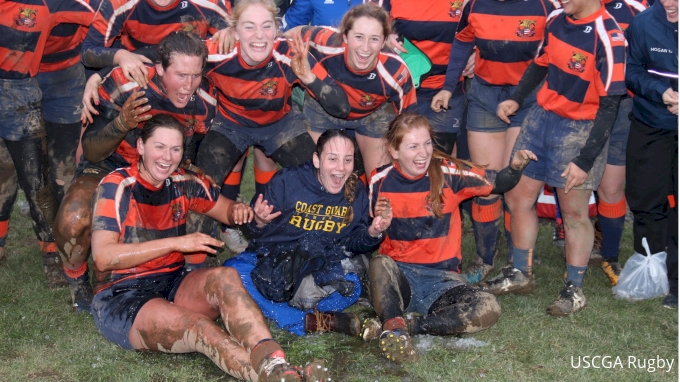 They have only dropped one game in 2019, a 40-31 shootout to Vermont early on in the year. Since then, they've reeled off four consecutive wins and find themselves back in the semis once again.
They got through a tough region to advance past the Sweet 16 and the quarterfinal, first putting a whooping on Temple 53-7, before grinding out a hard-fought win over Hartford 24-12.
Averaging more than 49 points a game, Coast Guard are a team that knows how to score. They are fit and like to run teams tired, so to beat them you've got to bring it for 80 minutes.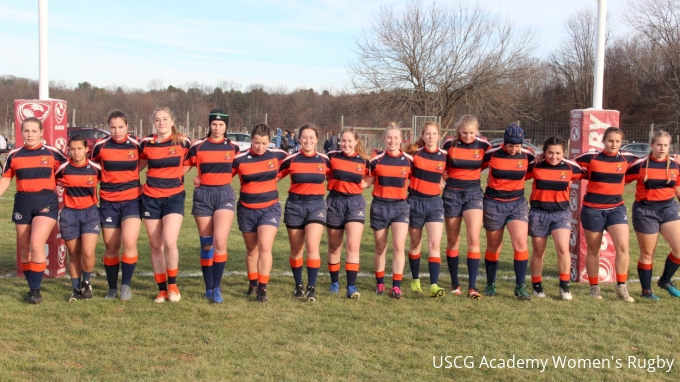 Key to victory
Limiting errors is always a key to victory, but especially so when you get this deep in the tournament. For the Coast Guard to get their high-octane offense going, they need to hang on to the ball and maintain good continuity.
Players to watch
Fullback Hollis Roush has put up numbers this season that are simply hard to believe. Her scoring count on the year would have to be approaching all-time record levels.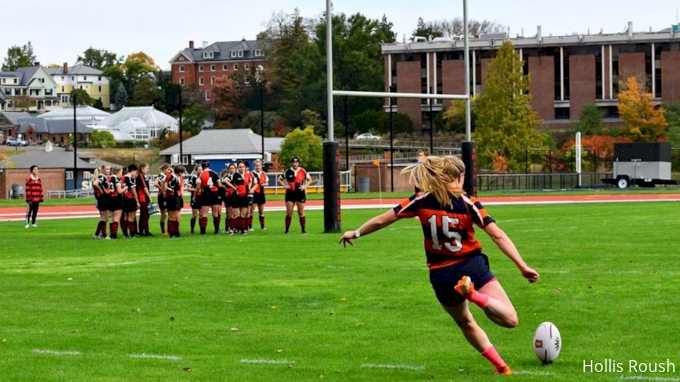 In seven games, Roush has scored a mind-blowing 206 points. That's more than 29 per game! In one game alone, she had 56 points all by herself, scoring six tries and adding 13 conversions.
With 24 tries on the year, Roush will have to be heavily marked by the opposition.
Opponent
Winona State. They will play at 12:00 pm (ET) on Saturday.
Winona State University
How they got here
Fueled by the disappointment of last year's championship loss to Vassar, the Wazoos are chomping at the bit to get another crack at the title.
They feel like they underperformed in last year's final, and have been determined all season to make amends. So far so good, as they've gone undefeated en route to the semifinals.
They even took down a DI playoff side in the University of Minnesota earlier in the year, grinding out a 22-10 victory over their in-state opponents.
More importantly, the Wazoos seem to be peaking at the right time. In their Sweet 16 matchup they shutout a very tough Mankato side, 43-0, beating them for the third time this season.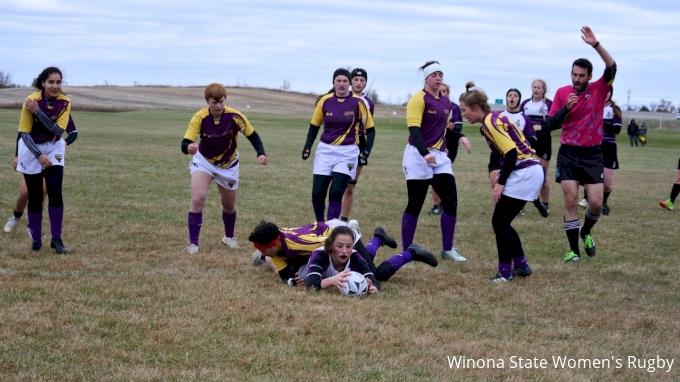 Then, in the quarterfinal, they turned in their best performance of the season, taking Grand Valley State to the woodshed, 74-12. They're a team on fire, and will be hungry to taste championship success in 2019.
Key to victory
As a team that likes to spread the ball across the pitch, ballhandling will be of utmost importance to Winona. They pride themselves on being skilled from #1 through #23, and when they're all clicking they are extremely tough to stop.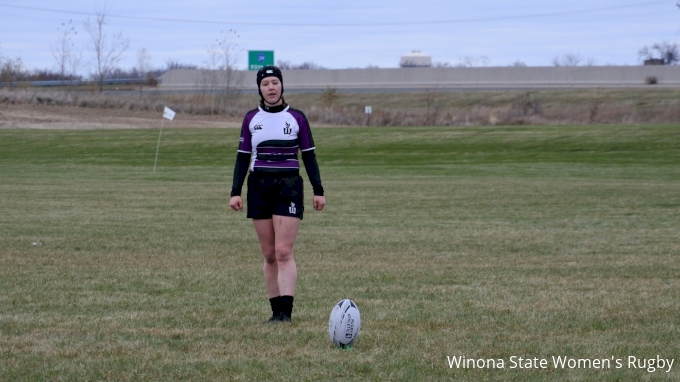 Players to watch
Center Emily Becker has been a point-scoring machine for the Wazoos, notching plenty of tries and conversions for her side.
Scrumhalf Caitlyn Deetz is a crucial point to the Wazoo attack, as she keeps their flow going and provides a good link between a forward pack and a backline that love to toss the ball around.
Opponent
Coast Guard. They will play at 12:00 pm (ET) on Saturday.