No 7s team is hotter than the Eagles right now.
The United States have won each of the last two tournaments on the HSBC tour, dating back to Biarritz 7s at the end of last season and then Glendale 7s to open this campaign.
Heading into next weekend's tournament in Dubai, coach Chris Brown has chosen to maintain 10 of his 12 players from Glendale. Out-and-out flier Kris Thomas, and playmaker Kayla Canetta return to the lineup after missing out on the last competition.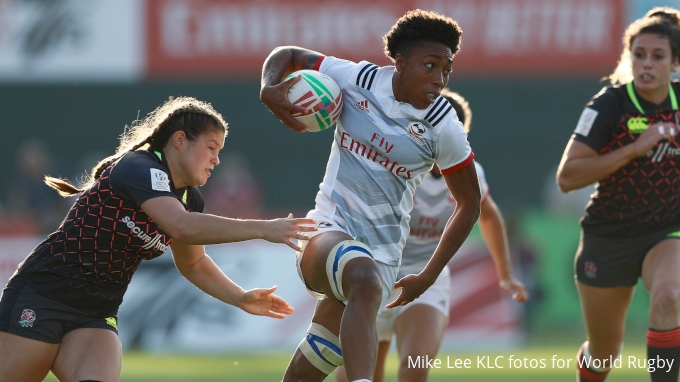 Alev Kelter and Kristi Kirshe were on fire in Glendale, especially on day two. They will be looking to build upon their performances next weekend, and prove why they are some of the most dangerous runners in the sport.
Abby Gustaitis will co-captain alongside Thomas, while experienced players Kelter, Nicole Heavirland, Naya Tapper, and Lauren Doyle help to form a strong leadership group.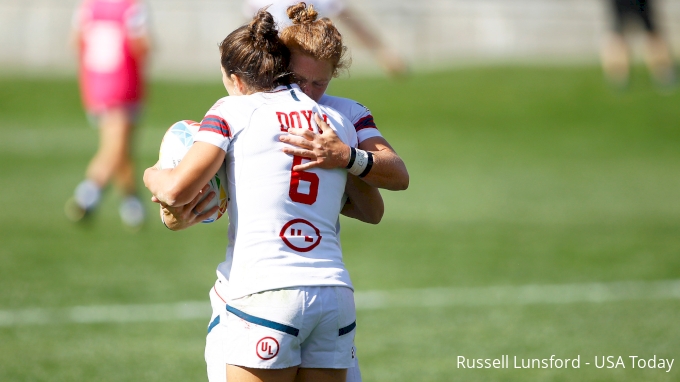 With the addition of Thomas and Canetta to a group that already seems to have found their rhythm, there's no reason to think the Eagles can't make it three in a row.
Women's Eagles Duabi 7s Roster
1.) Cheta Emba
2.) Ilona Maher
3.) Abby Gustaitis (Co-Captain)
4.) Nicole Heavirland
5.) Alev Kelter
6.) Lauren Doyle
7.) Naya Tapper
8.) Jordan Matyas
9.) Fane Haungatau
10.) Kayla Canett
11.) Kris Thomas (Co-Captain)
12.) Krisi Kirshe