This weekend we saw Game 2 of the Can-Am series, the first couple rounds of the USA Rugby Fall Collegiate Playoffs, and the second round of the Heineken Champions Cup.
Here's how it all shook out:
USA vs Canada - Can-Am Series Game 2
The Canadians put it on the Americans Sunday, racking up more than a half-century of points en route to a 52-27 victory.
The Eagles got off to a flying start, after two long Sarah Levy tries put the U.S. up 15-7. After that, though, it was all Canada. The United States had a very hard time tackling and slowing down the Canadian offloads in attack.
Levy, Emily Henrich, and Bui Baravailala stood out for the U.S., while Sophie de Goede, Taylor Black, and the entire Canada front row were sublime.
Collegiate Fall Playoffs
D1AA
We now know who will be competing in the D1AA championship after the completion of this weekend's quarterfinals and semifinals.
Western Michigan will be one representative, after their excellent showing over the weekend. They took down Tennessee on Saturday, 38-22, and then St. Joseph's on Sunday, 42-19.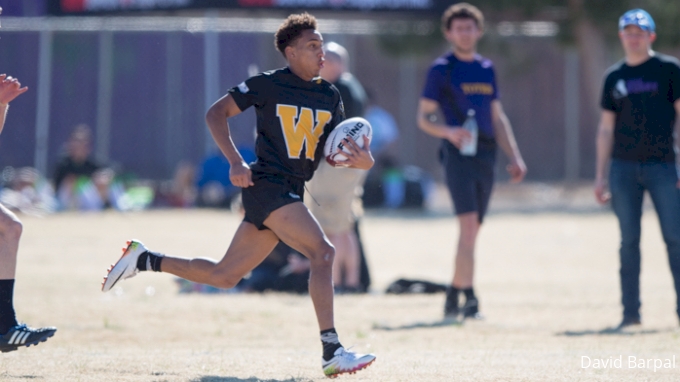 They will play Iowa Central Community College in the championship, after the Tritons got by Virginia Tech in the quarters, 15-12, and then recorded a 25-5 win over defending champions Bowling Green State in the semis.
Men's DII
The four semifinalists for the Men's DII playoffs will be Missouri S&T, Wisconsin-Whitewater, Norwich, and Queens.
Missouri S&T punched their ticket to the final four with a big 34-3 win over Montana State on Saturday, before taking down Illinois State in a defensive battle, 13-10.
They will play Whitewater, who had to really battle to get through to the semifinals. On Saturday, the Warhawks held off Vermont, 19-17, and then on Sunday they got past Memphis 31-24.
Norwich reached the semis by winning 26-8 over Loyola-Chicago in the Sweet 16, and then staging an incredible comeback in the quarters to get by Furman. Trailing by 17 points with fifteen minutes to go, Norwich rattled off three late tries to send it to overtime, where they took over and won 60-41.
Their opponents, Queens University, had without a doubt the most dominant weekend. They smashed Lehigh, 82-10, and then dismantled UMass-Lowell, 66-12.
Women's DI
The Women's DI championship will come down to Air Force and Navy, after both teams fought their way through the quarters and semis over the weekend.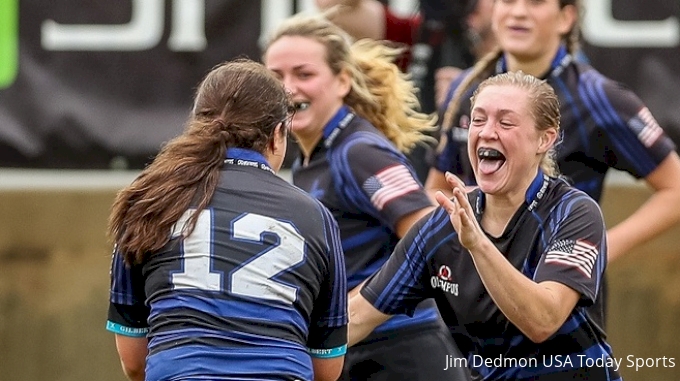 Air Force had no trouble with their two games, crushing a pair of Big Ten teams, Indiana and Minnesota, by scores of 67-0 and 71-10. The Zoomies are on a roll right now.
Navy had a tougher go of it than Air Force. The Midshipmen took down an always tough Davenport side in the quarterfinals, 45-22, and then ground out a 17-10 victory over UConn in the semifinals.
Women's DII
The four semifinalists for the Women's DII championships will be Vassar, Coast Guard, Colorado School of Mines, and Winona State.
Vassar dispatched their competition with little resistance, defeating Colby 51-14 on Saturday, and then beating Bryant 33-7 on Sunday.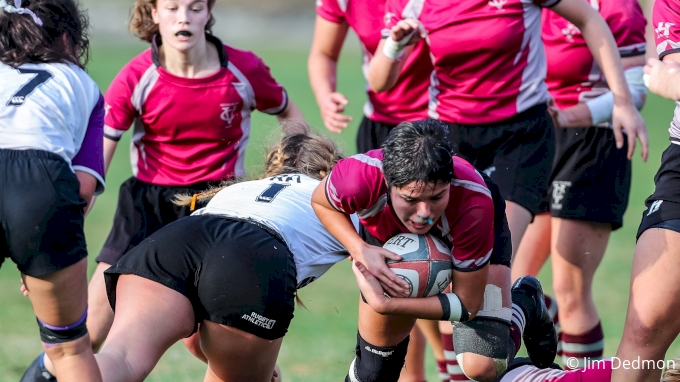 They'll play Coast Guard, who won big on Saturday against Temple, 53-7, and then got past Hartford in the quarterfinals, 24-12.
Colorado School of Mines locked down a semifinal spot by winning 22-10 over IUP and then shutting out Cincinnati in the quarterfinals, 29-0.
Their opponents, Winona State, had a terrific weekend. They recorded a 43-0 win over Mankato on Saturday, before a 74-12 whooping on Sunday over Grand Valley State saw them through to the semifinals.
Heineken Champions Cup
Round 2 of the Champions Cup took place over the weekend, and there were a number of eye-opening results.
Ulster 18-13 Clermont
Benetton 32-35 Northampton
Lyon 6-13 Leinster
Exeter 34-18 Glasgow
Harlequins 15-9 Bath
Saracens 44-3
Munster 21-21 Racing 92
Toulouse 32-17 Connacht
Sale 25-15 La Rochelle
Montpellier 30-27 Gloucester