2019 USA Rugby Fall College Championships
D1AA Quarterfinal Preview & Predictions
D1AA Quarterfinal Preview & Predictions
Alex takes a crack at predicting this weekend's D1AA Quarterfinal fixtures.
Nov 19, 2019
by Alex Rees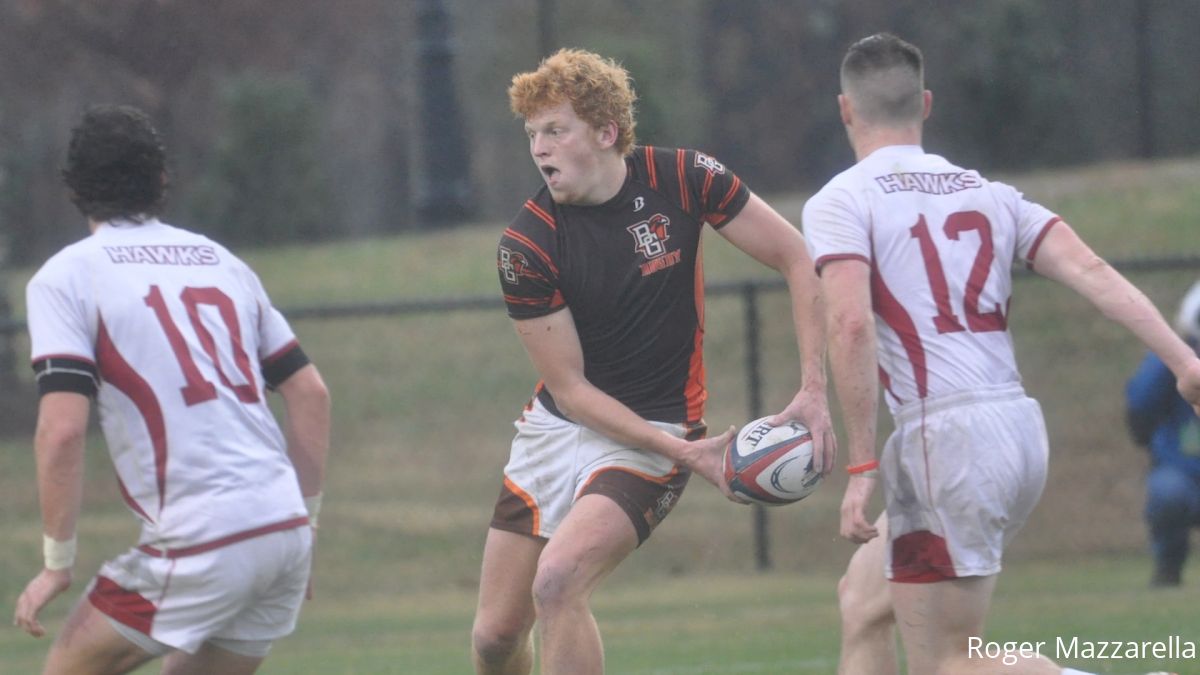 If this year's D1AA playoffs are anything like last year, we're in for a great few weeks.
In the 2018 Fall D1AA playoffs, we saw a ton of tight games and, realistically, any team on their given day could have gone on and won the championship.
Watch the Fall Collegiate Championships, Dec. 7th and 8th, LIVE and ON DEMAND on FloRugby!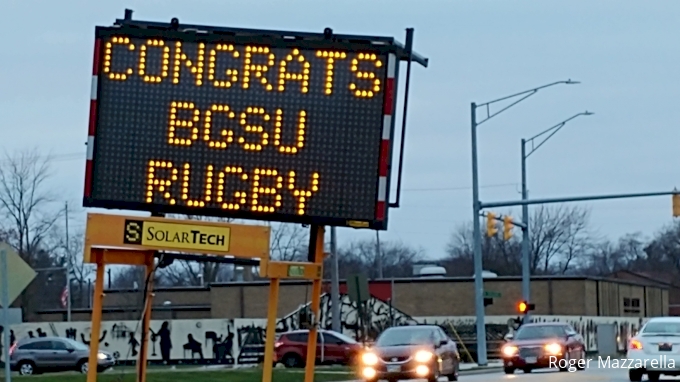 As it was, Bowling Green State became that team who stepped up their game took home the crown. They're back in it this year, as are 2017 and 2018 runners-up St. Joseph's and 2018 semifinalists Western Michigan.
Joining them this year will be 2018 DII national champions NC State, 2018 DII semifinalists Iowa Central Community College, and new faces Tennessee, Virginia Tech, and Kennesaw State.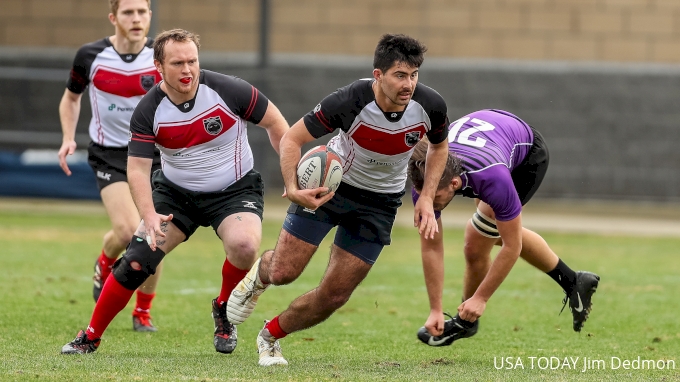 Here are the matchups, and here are my predictions for this weekend:
#1 St. Joseph's vs #8 NC State
St Joseph's have been impressive all season long, as they look to finally clear the hump and ring in the national championship.
They have a strong, aggressive forward pack, but they still play an expansive brand of rugby based primarily around the playmaking abilities of their flyhalf, Jonathan Ahern.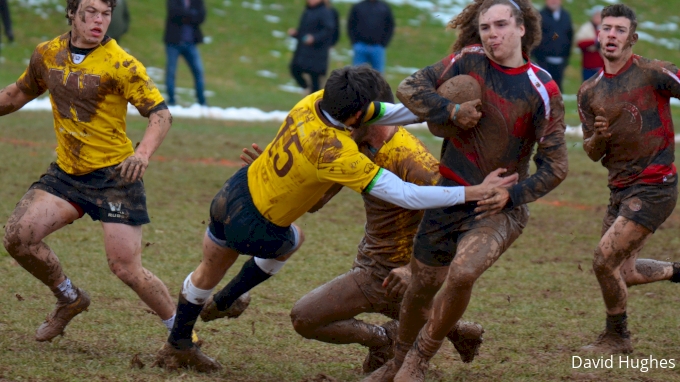 His ability to control the flow and tempo of their attack combined with his quick footwork and good vision make them very difficult to stop.
NC State manhandled their way to the DII national championship last year, and a year later they're a division higher and still in the thick of the title hunt.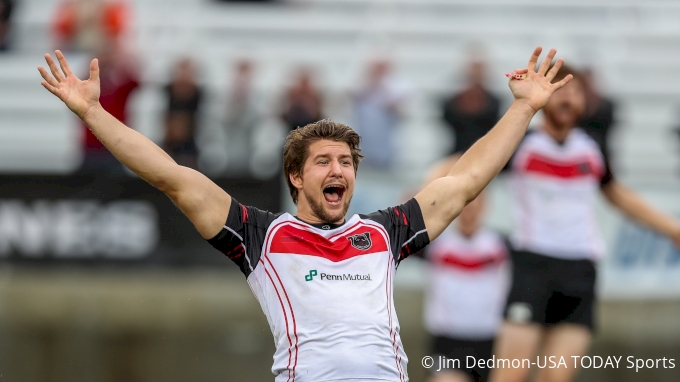 They play a pretty physical brand of rugby, and they keep possession well. The Wolfpack are also experienced this year in close games, having fought through a tough Chesapeake conference to finish second and score a playoff berth.
The playmaking ability of the Warhawks' backline will open this one up, but NC State won't go down without a fight.
Prediction: St. Joseph's 34-19 NC State
#4 Tennessee vs #5 Western Michigan
Tennessee have caught fire down the stretch of the fall, taking down Kentucky and Kennesaw State in the final couple of games to win the conference and find themselves with the #4 overall seed.
They play with good structure and generally have a good deal of depth throughout the roster. There is good balance in the squad, which is a testament to their strength in numbers.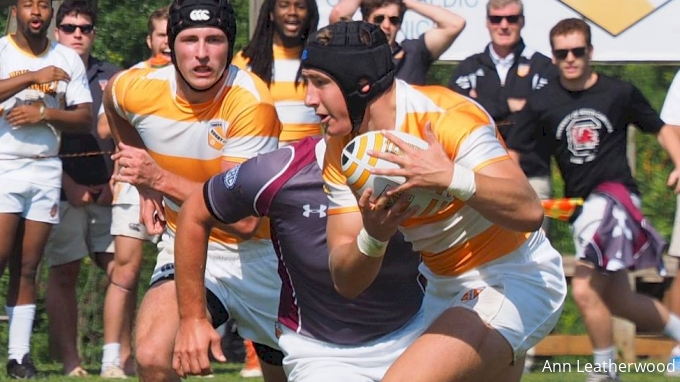 Western Michigan have been sniffing a championship for a couple years now, and were awfully close to reaching the final a year ago, losing a tight semifinal match in a mudbowl to St. Joseph's.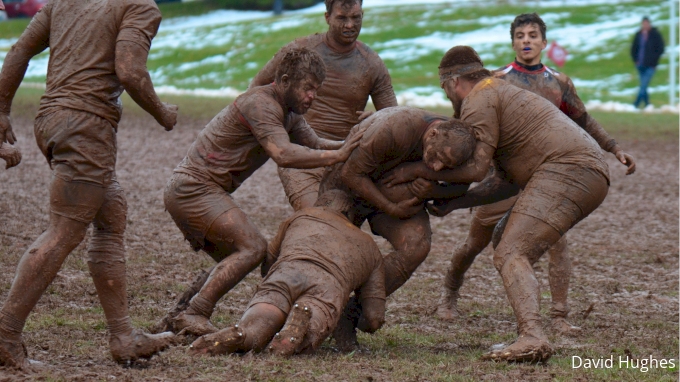 This year Western Michigan took second in the MAC, despite splitting the head-to-head series with Bowling Green State. Like Tennessee, WMU is also a balanced outfit.
They use their stout forwards to bash over the advantage line, often taking inside balls off of the first receiver. Their midfield and outside backs are nifty and can beat their defenders in space, posing threats in the open field.
This one is going to be really difficult to call, as both teams are very evenly matched. However, I'm going to go with Western Michigan in a very tight one, their experience in the semifinals a year ago the difference.
Western Michigan 22-20 Tennessee
Watch the Fall Collegiate Championships, Dec. 7th and 8th, LIVE and ON DEMAND on FloRugby!
#2 Bowling Green State vs #7 Kennesaw State
As mentioned above, Bowling Green split the regular season series with Western Michigan, but ultimately finished a tad higher in the standings. The result is a date with SCRC runners-up Kennesaw State instead of Tennessee.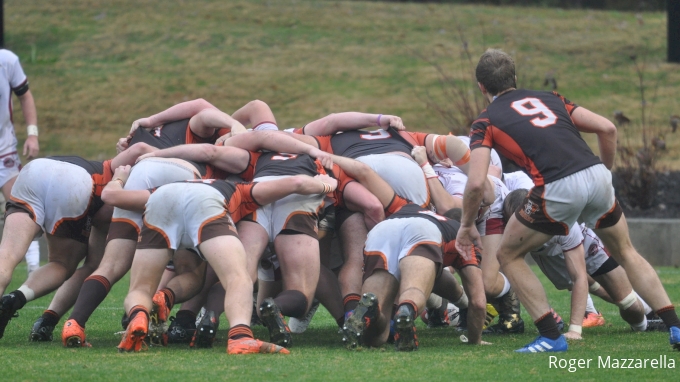 Bowling Green won the national title a year ago on the back of a dominant forward pack and a tidy backline. The recipe is largely the same this year, and to beat them someone will really have to front up physically.
The Falcons control possession well and do a good job of making it difficult for opponents to get into a rhythm. On top of that, their scrum is ferocious and can wreck opposing set pieces.
Kennesaw State has had a great season this year, taking down Kentucky and finishing second in a tough SCRC, only losing to Tennessee.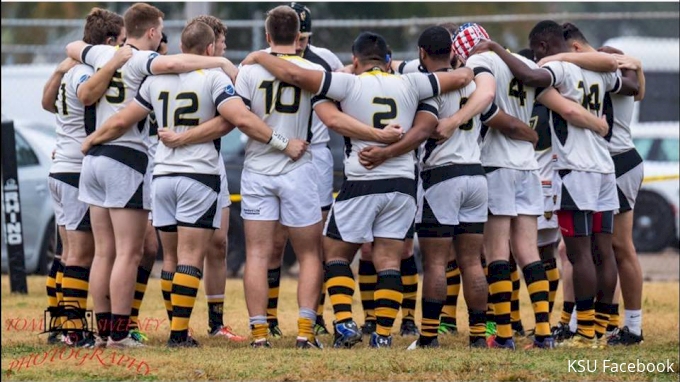 They are a pretty big and pretty athletic team with some solid playmakers across the field. They do a good job of getting the ball into the hands of their athletic ball-runners and letting them put the pressure on the defense.
Kennesaw State will give Bowling Green a good go for a while, but the Falcons are defending champions for a reason and I think their experience and composure will take over in the second half.
Bowling Green State 41-15 Kennesaw State
#3 Virginia Tech vs #6 Iowa Central C.C.
Virginia Tech emerged #1 out of one of the most tightly contested conferences in D1AA rugby, the Chesapeake. Their only blemish on the campaign was a two-point loss to Salisbury, but outside of that they won every other game by double-digits.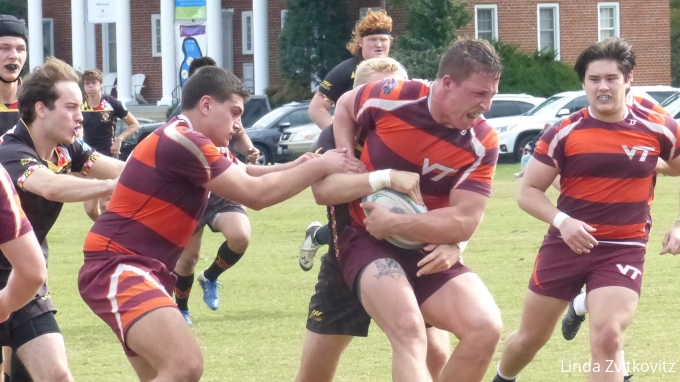 Scrumhalf Wesley Pan leads the charge for Virginia Tech, who came into this fall season off the back of a really positive showing at the CRC 7s tournament in June, losing only to Lindenwood and Cal.
Iowa Central had to earn an at-large bid to the quarterfinals, but given their long body of work over the semester, they really had to be in there.
The Tritons are willing to take on anyone, regardless what division they're in. Even though Iowa Central fell a year ago in the DII semifinals, they should still be considered one of the favorites in D1AA.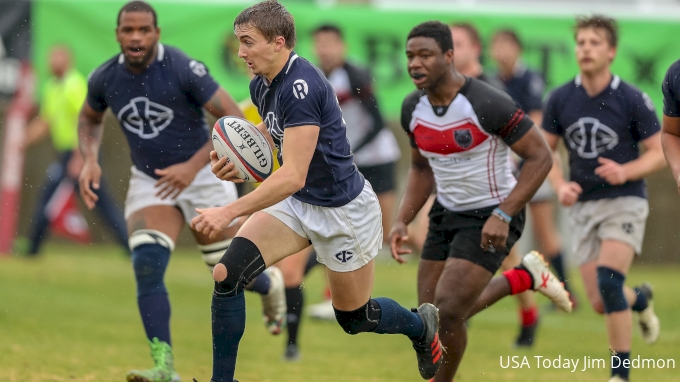 Good play from the halfbacks coupled with a bunch of athletes all over the park make them tough to contain, especially when they get going forward.
This one will be close, but I think Iowa Central will use its experience taking on some of the top teams in the country to pull it out.
Iowa Central Community College 27-20 Virginia Tech
Watch the Fall Collegiate Championships, Dec. 7th and 8th, LIVE and ON DEMAND on FloRugby!