Create a free account to unlock this article!
Get Started
Already a subscriber? Log In
Three uncapped American players will start Wednesday's match against Canada, with another two set to debut off of the bench.
Life West lock Frieda Fetuu, Twin Cities No. 8 Katie Johnson, and Life West fullback Leti Hingano all three get the nod in the starting XV for their international debuts.
Beantown hooker Kathryn Treder and Glendale prop Maya Learned both hope to get their first caps as well off the bench.
Here's the roster breakdown:
Front Row
The starting front row features the experienced Catie Benson at loosehead prop, and three-cap Charli Jacoby at tighthead prop. The two of them are both strong in the tackle and in the carry, but also scrummage well.
Joanna Kitlinski gets the nod at hooker. Her experience and versatility make her an extremely important part of the Eagles' gameplan. She can cover multiple positions, and she is very athletic for a front rower. The important thing on Wednesday will be her accuracy at the set piece.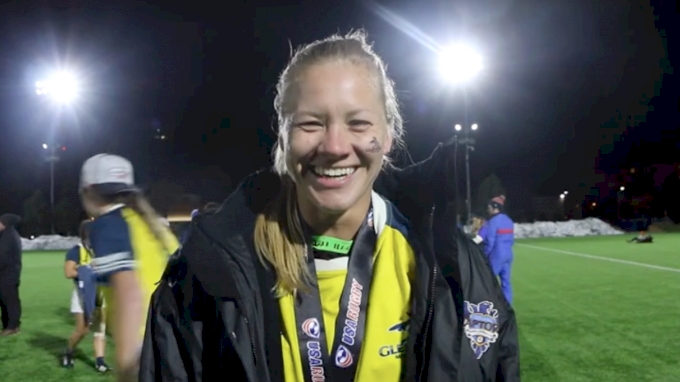 Second Row
Kristine Sommer pairs up with Fetuu in the second row, forming a very powerful lock combination. Both are good in defense and can chew up ground in attack.
Sommer is back from her stint in the English Premiership, where she's competed with and against some of the best players in the game. Her experience at the highest level will be great for the newer caps to learn from.
Back Row
Katie Johnson will make her debut at the back of the scrum in the #8 shirt, and her life will be made much easier by the two caliber flankers in front of her in Rachel Johnson and Kate Zackary.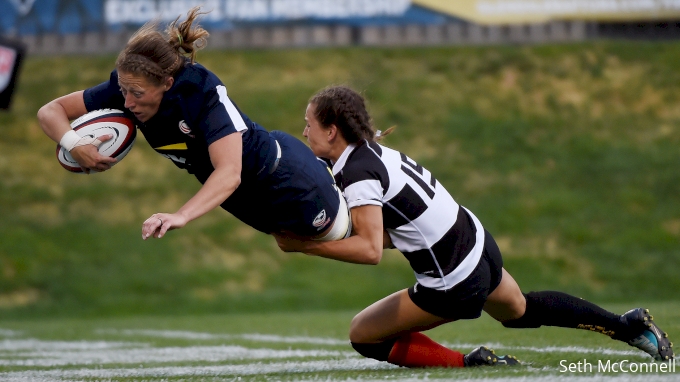 Zackary captains the side once again, and her test-level experience should aide the Johnsons tremendously. If you're looking for a more athletic back row than this Eagles one, you'll have to look pretty hard! All three are potent with ball in hand, so expect to see some good stuff out of our back row.
Halfbacks
The Glendale Merlins hookup between Carly Waters and Gaby Cantorna gets the start for Wednesday. Waters and Cantorna were in fantastic form this season in the WPL, running the show and winning the championship.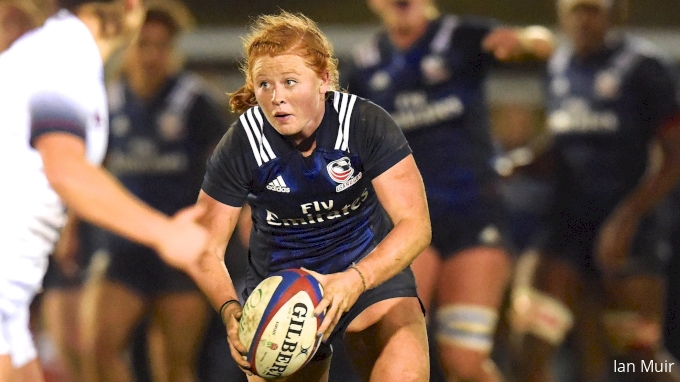 The two also played their collegiate rugby at Penn State together, so at this stage they know each other awfully well!
Neither Waters nor Cantorna are particularly big, but they both get their noses in there and make tackles, which you love to see from any halfback.
Centers
Amy Naber-Bonte and Emily Henrich will start in the centers for the Eagles, and boy is that alot of electricity in there!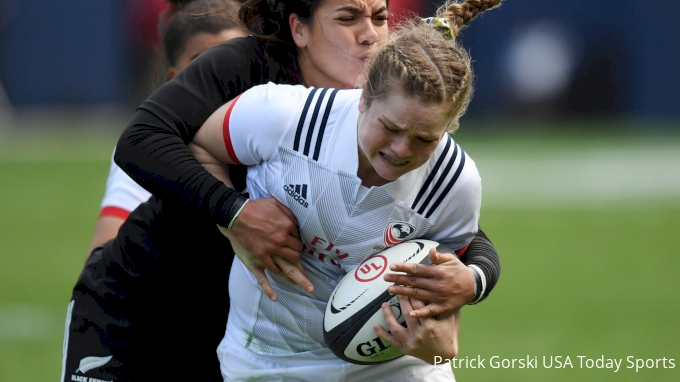 Naber-Bonte was sensational all season for Life West, constantly breaking the line, scoring tries, and putting teammates away. She'll have one of the best teammates on her outside with Henrich, who seems to always command at least two defenders to take her down every time she touches the ball.
With Naber-Bonte's distributing and Henrich's strike running we could see some really nice link-ups on Wednesday.
Back Three
Leti Hingano will make her USA Eagles debut at fullback alongside Seattle Saracen Jennine Duncan and Glendale Merlin and WPL Championship MVP Kaitlyn Broughton.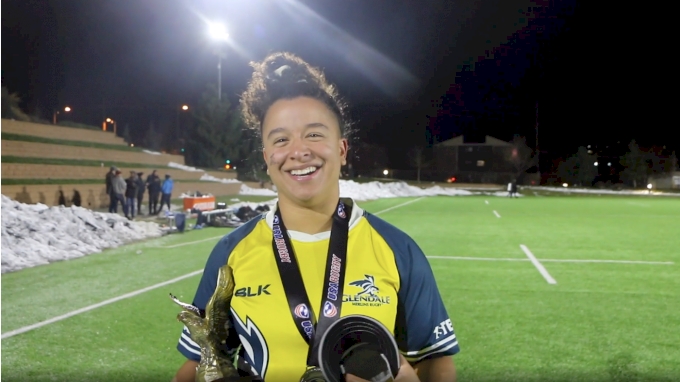 There is heaps of firepower between these three, meaning Canada will have to very accurate with their kicking game. All three players do a great job of pumping their legs through contact and it's always going to take maximum effort to bring them to deck.
You can expect there to also be some pretty big collisions, with our back three likely to be the more powerful of the two sides. They'll be looking to stamp their authority on the game, and make the Canadians think twice about taking them on.
However, the class of some of the Canadian backline players means our back three better be on their toes and ready to come up and make tackles when there are breaks.
Reserves
As was mentioned above, both Kathryn Treder and Maya Learned could make their inaugural Eagles appearances in the front row. Joining them up front could be HARC's strong and experienced Nick James.
The replacement locks are two very active and very athletic players in Life West's Nicole Strasko and New York's Alycia Washington. Washington is the second most capped player in the team behind only Catie Benson.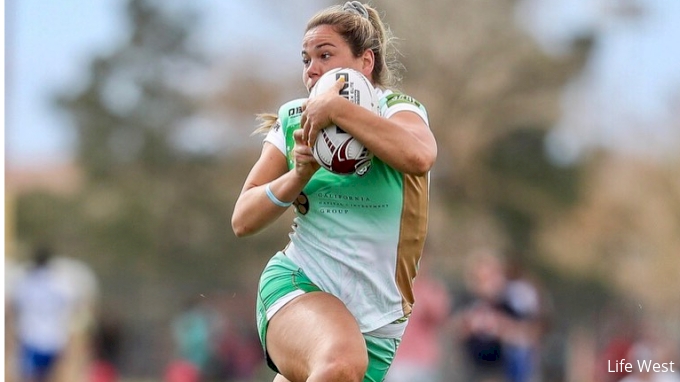 In the backs, fiery Olivia Ortiz will likely come in at scrumhalf, with skillful flyhalf Katana Howard and hot stepper Bui Baravailala providing cover at center and potentially in the back three.
| | | | |
| --- | --- | --- | --- |
| 1. Catherine Benson | Prop | Life West Gladiatrix | 21 |
| 2. Joanna Kitlinski | Hooker | Glendale Merlins | 12 |
| 3. Charli Jacoby | Prop | Chicago North Shore | 4 |
| 4. Kristine Sommer | Lock | Seattle Saracens | 11 |
| 5. Frieda Fetuu | Lock | Life West Gladiatrix | uncapped |
| 6. Rachel Johnson | Flanker | Oregon Sports Union | 5 |
| 7. Katherine Zackary (C) | Flanker | San Diego Surfers | 13 |
| 8. Kathryn Johnson | No. 8 | Twin City Amazons | uncapped |
| 9. Carly Waters | Scrumhalf | Glendale Merlins | 2 |
| 10. Gabriella Cantorna | Flyhalf | Glendale Merlins | 6 |
| 11. Jennine Duncan | Wing | Seattle Saracens | 5 |
| 12. Amy Naber-Bonte | Center | Life West Gladiatrix | 4 |
| 13. Emily Henrich (VC) | Center | USA Sevens | 6 |
| 14. Kaitlyn Broughton | Wing | Glendale Merlins | 3 |
| 15. Leti Hingano | Fullback | Life West Gladiatrix | uncapped |
| | | | |
| --- | --- | --- | --- |
| 16. Kathryn Treder | Reserve | Beantown Rugby | uncapped |
| 17. Nick James | Reserve | Houston Athletic | 10 |
| 18. Maya Learned | Reserve | Glendale Merlins | uncapped |
| 19. Nicole Strasko | Reserve | Life West Gladiatrix | 5 |
| 20. Alycia Washington | Reserve | New York Rugby | 20 |
| 21. Olivia Ortiz | Reserve | Davenport University & North Shore | 4 |
| 22. Katana Howard | Reserve | Twin City Amazons | 3 |
| 23. Bui Baravilala | Reserve | San Diego Surfers | 9 |