Create a free account to unlock this article!
Get Started
Already a subscriber? Log In
In the most recent outing between the United States and Canada, the Eagles mounted a second half comeback to ring in their first win over the Maple Leafs since 2015.
Four months later, the two teams will battle once again, with Canada looking for some revenge and the U.S. out to prove last win was no fluke.
Watch both games, Nov. 20th and 24th, LIVE and ON DEMAND right here on FloRugby!
Both head coaches, USA's Rob Cain and Canada's Sandro Fiorino, are using the series as a way to integrate new faces into the squad while still surrounding them with heaps of experienced players.
Here are three things to keep an eye on this series:
The Back Row Battle
Both teams have great back rows, there's no question there. Canada's Sophie De Goede, Fabiola Forteza and Janna Slevinsky were all three excellent in the Summer Super Series.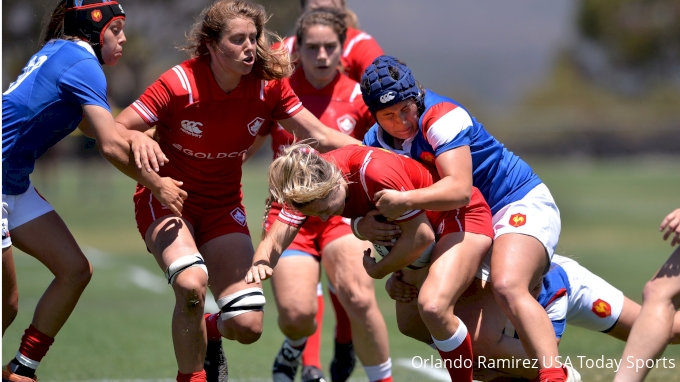 De Goede only just made her debut for Canada this past summer and already proved herself to be one of the most promising players in the women's game. It's not often you see your No. 8 scoring, assisting, AND converting tries, but she does all that in addition to carrying and tackling like a beast!
Her back row mates Forteza and Slevinsky are both wrecking balls in the contact area. They rarely take a step backwards, and it's often the work of the Canadian forwards that puts the team on the front foot and moving forward.
The Eagles back row might not have quite as much sheer power as the Maple Leafs, but they make up for it with quickness and very good technique around the breakdown.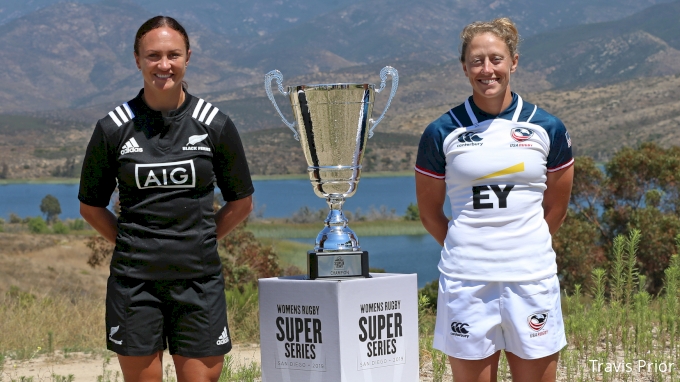 In the last matchup between the two teams, the United States' Rachel Johnson, captain Kate Zackary, and Bitsy Cairns were menaces around the breakdown. The three combined to pilfer Canadian ball on a number of occasions, including some huge poaches on the goal line to relieve pressure.
The matchup here will go a long way to determining the winner of this series, but you can bet both teams will be strong in this area regardless.
Potential Debutants
For Canada, four players are set to make their international debuts, including Mikeila Nelson, Temi Ogunjimi, Madison Grant, and Shoshanah Seumanutafa.
PREVIEW: Only a few days away from another Can-Am clash! Women's XV teammates @ODemerchant and Brianna Miller talk progress after Super Series and the upcoming matches against @USARugby ?? #RugbyCA

? Game 1- Nov 20, Game 2- Nov 24
⏱ 6pm ET/ 3pm PT
? @FloRugby pic.twitter.com/FF90TiL8u4

— Rugby Canada (@RugbyCanada) November 18, 2019
As Fiorino told Rugby Canada, "There's some really solid experience in this group along with promising young talent coming in from the Under-20, USports, and sevens programs.
"Being two years out from the Rugby World Cup, it's critical that we use tests like these to build our depth and get the young players especially, the experience they need to stay competitive on the international stage."
For the United States, seven players could get their first taste of test match rugby. Life West's Leti Hingano and Freida Fetuu, Twin Cities and USA Olympian Katie Johnson, Beantown's Kathryn Treder, Glendale's Maya Learned and Juliann Tordonato, and NOVA's Elizabeth WIlson will all be hoping to put on the Eagles shirt this weekend for the first time.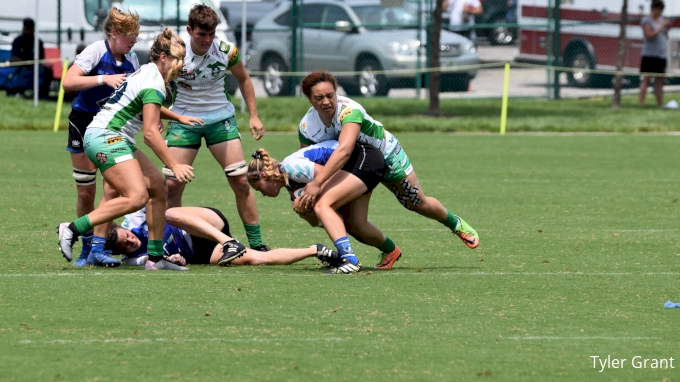 As we get closer and closer to the 2021 World Cup, these are definitely some names to keep in mind. With two games in five days, it's almost a certainty everyone will feature this week in Chula Vista.
Decision Making
While we were in Glendale, coach Cain mentioned a number of times that one of the main things he wants to see out of the women this year is how well they make decisions, and if they're making them in the right areas.
Essentially, he wants to see our players managing games by thinking two, three, even four phases down the line. Can they assess a situation quickly and then organize the team to get the best out of that given situation?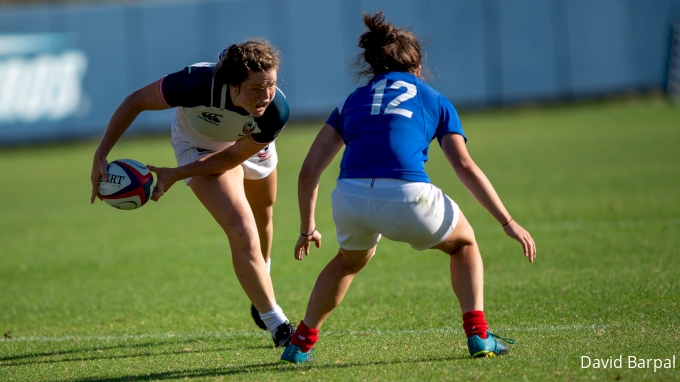 In the following clip here, we see exactly what Cain is looking for. Glendale have a scrum at midfield, with backs split out to both sides. In order cover both sides of the field, Life West has to leave space in behind the wingers to match numbers.
This exposes a lot of grass, and Glendale's flyhalf (also the Eagles flyhalf) Gaby Cantorna executes a perfect grubber in behind, putting Life West under enormous pressure. Their only option was to kick the ball out on their own five.
With one kick, Glendale had managed to gain nearly 50 meters of ground and set themselves up with a brilliant attacking opportunity. They took full advantage with the set piece and mauled over for the try.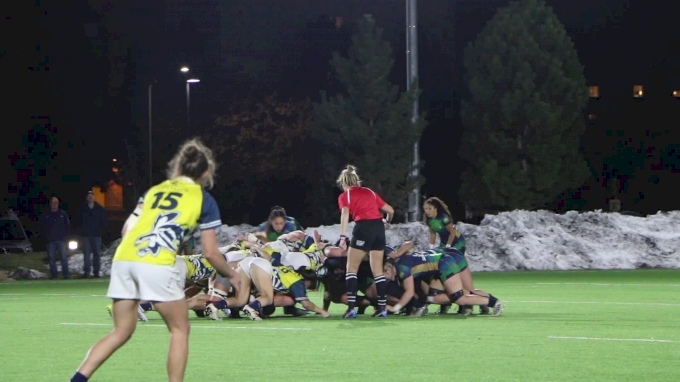 Create a free account to unlock this video!
Get Started
Already a subscriber? Log In
The whole sequence was very Saracens-esque. It was simple, effective, and ruthless. It didn't take much but in the space of one minute they scored seven points just with a kick and a lineout.
This is just one small example, but it was a very clever play from the Merlins, and demonstrates that our knowledge surrounding decision making is continuing to improve.
In the next two games against Canada, it will be great if we can keep up the smart play and limit the amount of pressure we put ourselves under.
In the World Cup, playing against teams like New Zealand, England, or France, keeping yourself out of danger and in the right areas of the pitch is going to be massive.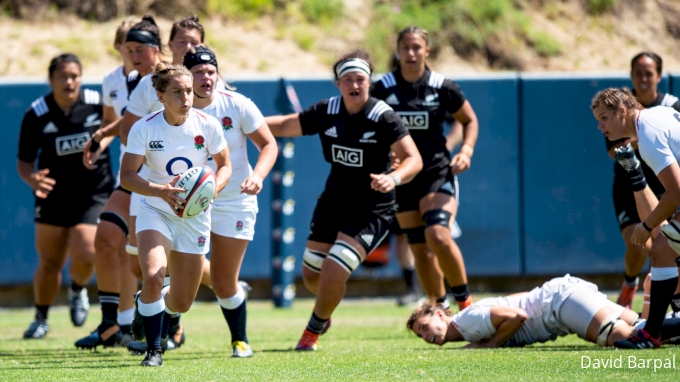 Furthermore, taking advantage of chances like we saw above is what makes the difference between the good teams and the great teams.
It will be really fun to watch our Eagles and the Maple Leafs duke it out this week in California. It's great to be able to have two of the world's top five sides so close in proximity, and able to give each other top-level competition on a consistent basis!
Watch both games, Nov. 20th and 24th, LIVE and ON DEMAND right here on FloRugby!