Create a free account to unlock this article!
Get Started
Already a subscriber? Log In
Looking ahead to this weekend's WPL Championships, a number of great players will lace up the boots for their teams.
The championships, which allow for each team to play two games--one Friday, one Sunday-- also serve as a huge weekend for women with aspirations of making it onto the Eagles.
Watch the WPL Championships Live and On Demand, Nov. 1st & 3rd, here on FloRugby!
In three weeks time the United States will be taking on Canada in part one of the two-part Can-Am series, gunning for a second straight win over the number four team in the world.
The bulk of the Eagles roster is made up of current and former WPL players, so performing well in the league is a great way to get on the national radar.
Watch the Eagles take on Canada in the Can-Am Series, Nov. 20th, here on FloRugby!
Here are five forwards players who could prove pivotal to their team's success this weekend:
Hope Rogers - Life West Gladiatrix
You can't talk about forwards in America without mentioning Life West prop/No. 8 Hope Rogers. She is a genuinely world class talent, as evidenced by her work in the 2019 Women's Super Series, where she was named to the FloSports and the SkySports dream teams.
Her effectiveness in the scrum is great, but it's her work around the park that that distinguishes her as one of the game's best.
Rarely, if ever, will you see Rogers take a step backwards in a game. She is automatic gainline with each carry and, oftentimes, blasts through for a line break. The amount of power she has is remarkable!
She doesn't just hang in and around the breakdowns either. You can frequently find Hope out in the backline, linking up with her backs. In many cases, a lost prop in the backline spells trouble, but when it's Rogers out there it's like having an extra center, with her speed an her footwork.
In defense she puts in the big hits and has a high motor. All around, Hope Rogers is one of the best players you'll find in the WPL.
Carmen Farmer - Glendale Merlins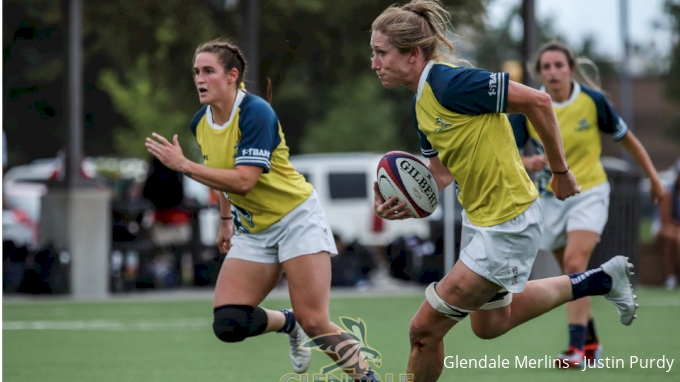 Despite being one of the older players in the league, Glendale No. 8 Carmen Farmer is still one of the best. Just watch her performance in the Merlins' 31-29 to understand why.
Tall and athletic, Farmer does a great job of striding through holes in the defense and then freeing her arms for an offload. Occasionally she'll find her way into the wider channels, where her long-striding speed often gets her around the corner.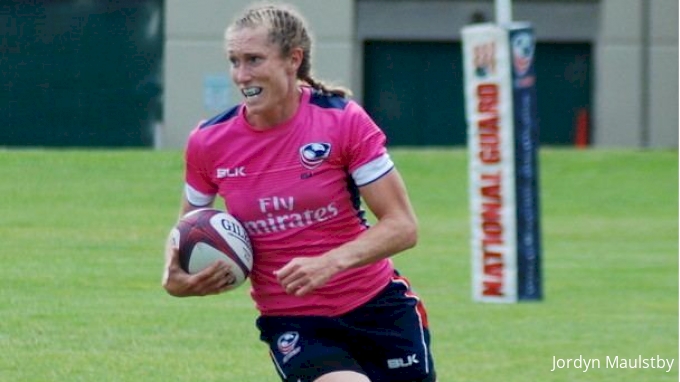 What impresses me the most about Farmer's game though is her defense. She is very strong and technical in the tackle, while also bringing really good line speed; this contributes massively to slowing down the opposition's momentum.
A tireless worker and a good leader by example, she lifts her teammates and has been a big part of the Glendale success this season.
Alycia Washington - New York Rugby Club
Second-rower Alycia Washington is as active of a player as you'll find in the WPL. She has a high work-rate and a willingness to give it all for 80 minutes.
She can do the standard rugby skills quite well; carrying, tackling, rucking. With her long, athletic frame, Washington is able to win her physical confrontations, while also having the speed to beat slower defenders as well.
On defense, she is constantly in the mix. Whether it's tackling, contesting at the breakdown, or pouncing on loose balls, Washington always seems to be around the action.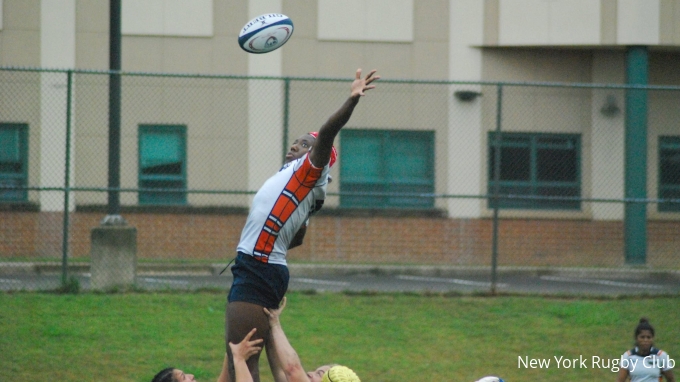 Furthermore, her height and athleticism make her a great lineout target for her own side and a lineout killer for opponents.
She'll be up against it on Friday taking on Life West's Nicole Strasko, Hope Rogers, and the rest of their dominant forward pack, but Washington will be up to the task.
Cortney Kuehl - Atlanta Harlequins
Atlanta No. 8 Cortney Kuehl is one of the most dangerous threats in the whole league when she has the ball.
She has very good feet and great balance to compliment her strong, broad frame and her sharp turn of pace. Even though she plays in the back-row, Kuehl constantly outruns backline players.
Aside from being a feroucious runner, Kuehl also possesses a very good skillset as a passer and as an offloader. She will always demand the attention of multiple defenders, so her ability to pass the ball makes her extremely tough to defend.
Do you commit two to the tackle and risk opening a hole for a strike runner? Or do you play man-to-man and take your chances with a 1-on-1 tackle? Pick your poison.
Defensively, Kuehl will also put in some strong hits and you won't see her take many plays off. She's the full package as a rugby player, and will be instrumental to the Atlanta cause this weekend.
Bitsy Cairns - Life West Gladiatrix
Life West flanker Bitsy Cairns is one of the most complete forwards you'll see in the WPL. She has a huge impact on offense and defense, and does alot of the grinder work required of a loose forward.
Cairns is one of the best breakdown specialists in America. Recall back to the Women's Super Series when the Eagles took down Canada, and you'll remember how disruptive at the rucks she was that day. She's carried that same form into this WPL season.
Give Bitsy any window of opportunity to poach the ball and she will. She gets really strong body position over the ball, and her flexibility and balance allow her to withstand the clear out. It's a very difficult skill, but Cairns is quite adept at it.
Alongside her ability to turn over possession, she also puts in a high tackle count, something you always love to see from a flanker. Cairns comes off the line quickly and closes down space well, putting her in good positions to bring down ballcarriers.
Offensively, she has a nice step and a good burst. She will do considerable damage as a support runner, either receiving a short ball or taking an offload.
She's a capped Eagle for a reason, and should Life West take the WPL title in their first season, she'll have been one of the big reasons why.
Watch the WPL Championships Live and On Demand, Nov. 1st & 3rd, here on FloRugby!