Looking ahead to this weekend's WPL Championships, a number of great players will lace up the boots for their teams.
The championships, which allow for each team to play two games--one Friday, one Sunday-- also serve as a huge weekend for women with aspirations of making it onto the Eagles.
Watch the WPL Championships Live and On Demand, Nov. 1st & 3rd, here on FloRugby!
In three weeks time the United States will be taking on Canada in part one of the two-part Can-Am series, gunning for a second straight win over the number four team in the world.
The bulk of the Eagles roster is made up of current and former WPL players, so performing well in the league is a great way to get on the national radar.
Watch the Eagles take on Canada in the Can-Am Series, Nov. 20th, here on FloRugby!
Here are five backline players who could have a huge impact this weekend:
Sisileti Hingano - Life West Gladiatrix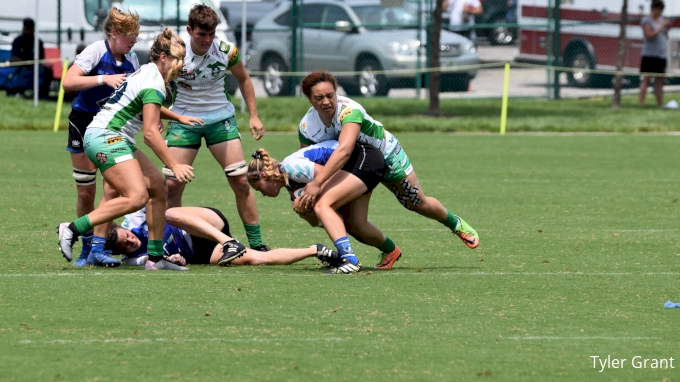 A case could be made that Hingano was the overall player of the regular season in the WPL this year. She has a huge influence from her fullback position, both on offense and on defense.
Blending good size with great speed and great footwork, Leti is almost impossible to bring down 1-on-1 when she gets a head of steam. Defensively, she brings the boom with her tackles, and is not afraid to get stuck in.
What impresses me the most about her game, however, is Leti's ability to read the defense and pick out the right support line.
Countless times over the course of the season, Hingano found a way to catch the ball at pace and moving through space. She has a great sense for where the gaps are going to be, and her timing as the support runner is very good. When she and center Amy Bonte get their connection rolling, Life West are almost unstoppable.
McKenzie Hawkins - Glendale Merlins
Perhaps not the flashiest player in the league, McKenzie Hawkins is certainly one of the most important. Playing at inside center, she helps flyhalf Gaby Cantorna to expertly run the show for the Merlins.
Whether she's filling in at first receiver, making hard carries, putting her teammates through holes, or finding space with the boot, Hawkins always seems to have a hand (or foot) in what Glendale does.
She does the basics extremely well, which is something that people can take for granted. Something as simple as a catch and a pass to a forward pod or to the backline can have a huge impact on the success of an attack.
Putting the ball in the right spot at the right time is much easier said than done, but it's just one of the things Hawkins does very well. Accurate distributing often goes unnoticed, but it's one of the most important aspects of rugby.
What really differentiates McKenzie Hawkins though is her kicking for points. It's such a vital ingredient to the success of a team, and her work off the tee this year helped Glendale tremendously. In the Merlins 31-29 victory over Life West, they were actually outscored five tries to four.
However, Hawkins slotted all four conversions and tacked on a penalty, while Life West converted on just two of their tries and made no penalty kicks. In close games, like we expect to see this weekend, the kicking battle could just prove the difference between winning and losing.
Sarah Levy - New York Rugby Club
If anyone's been hotter over the last three weeks than Sarah Levy, clue me in. The New York winger has been on an absolute tear during her side's three-game win streak which has propelled them into the playoffs.
Levy has dotted down seven tries in the past three contests, and has ten for the season. She is a tall, athletic winger with a combination of great speed, good power, and excellent agility.
Tacklers have a very tough time getting Levy to the ground because of the reach she has with the stiff arm, and the footwork she has to dance around chop tackles. To bring her down in a 1-on-1 situation, you've got to fully commit to the hit, otherwise she'll just glide right through.
Sarah has the ability to score from anywhere on the field, which can flip a game on its head in a moment's notice. She could be matched up out wide this Friday with Life West's Nene Persinger, which will be a fantastic competition.
Corrine Heavner - Atlanta Harlequins
Atlanta have quietly been dominant in the WPL East this season, winning each of their last seven games, all by at least 15 points, and flyhalf Corrine Heavner has been a huge benefactor to this run. Similar to Glendale's Hawkins, Heavner simply does a great job of running the show.
Her skills are quality, and the way she organizes the attack sets up the Harlequins to constantly be on the front foot. Additionally, Heavner has a strong boot and a good sense of when and how to use it.
In fact, in one game alone she slotted two drop goals from open play. This is a rarity even at the highest level of international rugby, so for her to be comfortable enough to pull if it off multiple times in a game speaks volumes about her skillset and her confidence.
Lastly, and perhaps most importantly, Heavner is usually money off the tee. In eight starts this year, she scored 85 points with the foot, averaging double-digits per game. It's a huge asset to have and could prove pivotal in the playoffs.
Teigan MacDonald - San Diego Surfers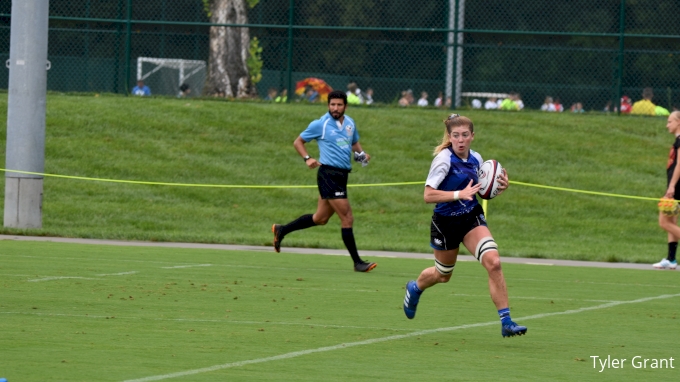 It hasn't been as successful a campaign as usual this year for the Surfers, but it's been no fault of Teigan MacDonald's. She has performed very well all season, covering a number of positions and starting each and every game.
Teigan isn't awfully big in stature, but don't tell her that. She runs as hard as anyone in the league, and it's seldom you'll see the first tackler bring her to the deck. She keeps her feet moving through contact and always gets her squad on the front foot.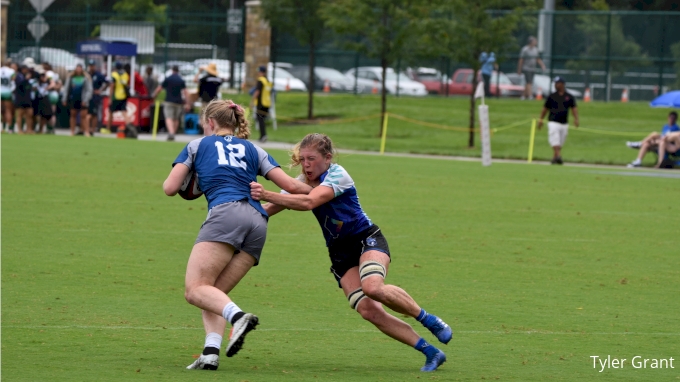 Having played everywhere from scrumhalf, to center, to fullback, and to wing, she has demonstrated her value as a versatile player that knows the game well. Her mark of eight tries in eight games on the year isn't too shabby either.
Look for MacDonald to bring the energy for the Surfers again this weekend as they look to finish the year out on a good note.
Watch the WPL Championships Live and On Demand, Nov. 1st & 3rd, here on FloRugby!