2019 Rugby World Cup
How England Strangled The All Blacks
How England Strangled The All Blacks
England shocked the world on Saturday by dominating the two-time defending World Cup champions.
Oct 29, 2019
by Alex Rees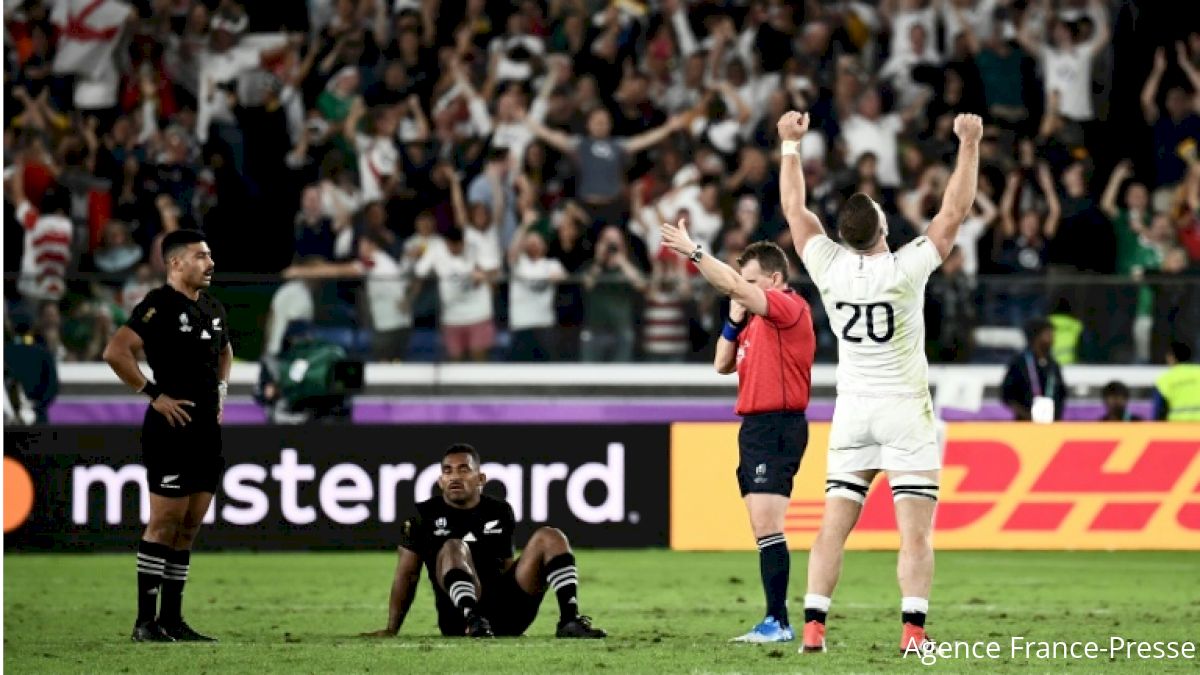 England put in the shift of the tournament on Saturday, ending hopes of an All Blacks three-peat and advancing to their first World Cup final since 2007.
It was a truly remarkable effort, and will be remembered in England for a long time.
So, how did they take down the two-time defending champs?
England 19-7 New Zealand
I can't be sure, but I'd be willing to bet you could count on one hand the number of times in their history that the All Blacks have been throughly dominated in a game. Saturday was one of those occasions.
Not once over the course of 80 minutes did it look like New Zealand would get a sniff of the England try line. Their one score came off an England lineout gaff inside their own 22; other than that they hardly threatened.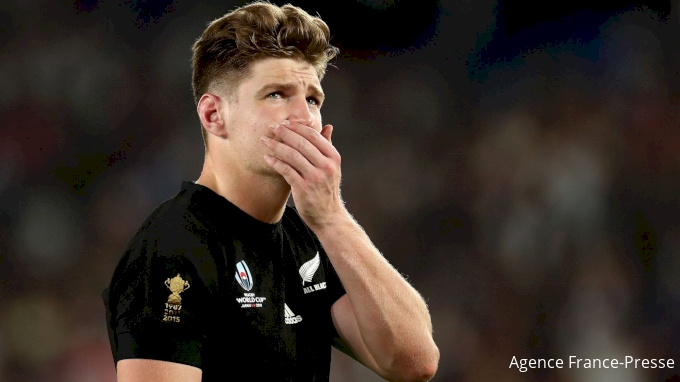 It was arguably one of the greatest defensive displays in World Cup history, and it was clear that England out-planned, out-executed, and out-skilled the All Blacks.
Out-skilled? Yes, it may be crazy to think, but England were the crisper, more skilled team on the day from players #1 through #23. Rarely can that be said about a team playing against the All Blacks.
England hit New Zealand in the mouth right away, slicing through with a mixture of brute power and deft skill to stake an early 7-0 lead in the first two minutes.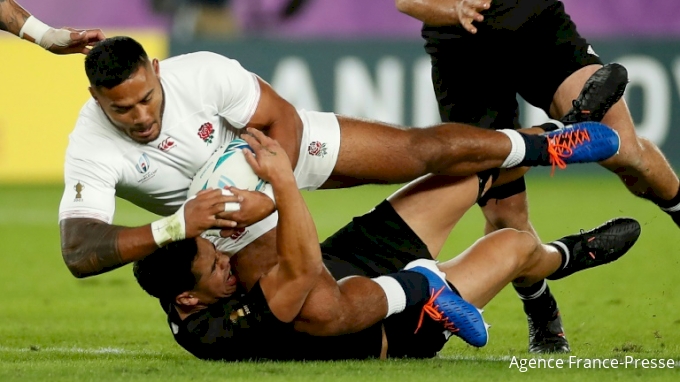 That would set the tone for England to choke the All Blacks out of the game the rest of the way. They dominated the kicking battle, burying New Zealand deep inside their own half and daring them to play it out.
England's high pressure, heavy hitting defensive line speed was exactly what they needed. New Zealand were forced to play from behind, and as a result they started forcing the issue, making numerous uncharacteristic errors.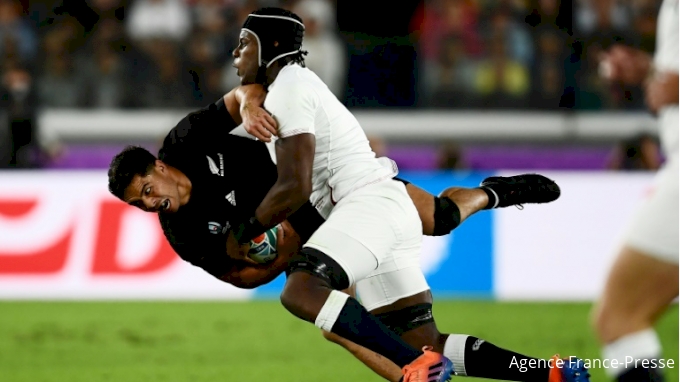 On top of that, England's power in the tackle was devastating. Time and time again All Black ballcarriers were smashed backwards, forcing their attack to break down and allowing England to get set early. As a result, England could come off the line quickly and with numbers, never losing shape and never getting overloaded.
You can look at the stats and see that the All Blacks gained 620 meters to England's 392, which might suggest that New Zealand had the edge in territory. However, it was quite the opposite. England won the territorial battle 62% to 38%, indicating that most of the All Blacks meters were earned inside their own half.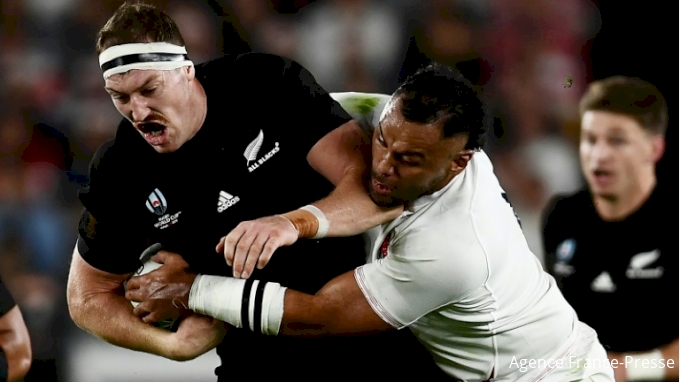 Despite completing 21 offloads to England's 10, and beating 32 defenders to England's 20, New Zealand were unable to make much happen because of how deep in their own half they were playing from.
With the talent of England's forward pack across the board, it's only a matter of phases before the ball gets pilfered or jarred loose.
Forcing New Zealand to run a high number of phases just to get out of their own half eventually opened up opportunities for guys like Sam Underhill, Tom Curry, or Maro Itoje to force a turnover.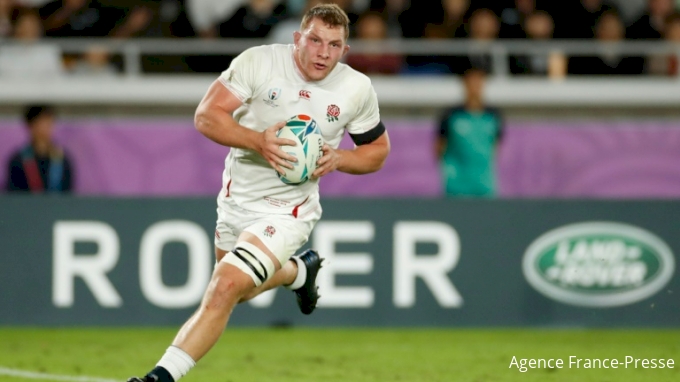 Just for reference, if you look at the 2019 statistics for the three-time defending Super Rugby champion Crusaders, 30 of their 63 tries in the regular season were scored on first phase. 15 were scored on second or third phase, 9 were scored from phases four through six, and 9 were scored in seven or more phases.
The percentages are similar for the other Kiwi teams in Super Rugby. What that says is England's plan to pin New Zealand in their own end of the field and run through the phases was always going to make it tough on them to score tries.
Tackles

Turnovers

Carries

All in a day's work for @maroitoje ?#CarryThemHome pic.twitter.com/vwdIAbzeHM

— England Rugby (@EnglandRugby) October 27, 2019
Another two facets of the game England controlled were discipline and the set piece. Over the course of 80 minutes, they only committed six penalties--compared to New Zealand's eleven--and they completed 18/20 lineouts.
The All Blacks thrive on turnover ball and the counter attack, but England hardly gave them any opportunities. Again, this never allowed the game to played in the England half.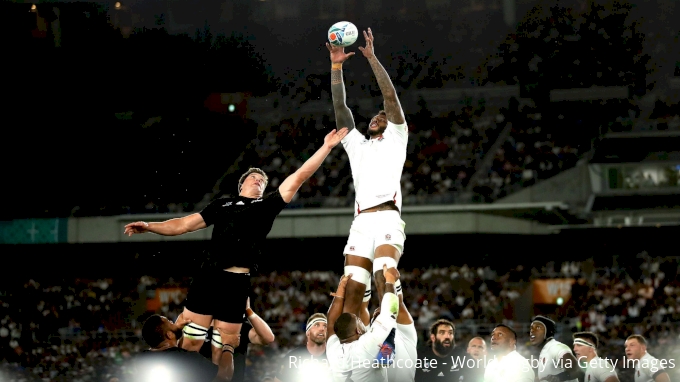 In addition to the work England did on defense, they also got cracking performances from their field generals, George Ford and Owen Farrell.
The two playmakers brought a calm and composure to the game that is hard to find in a World Cup semi-final. Their leadership together throughout the course of the tournament has been inspiring, and on Saturday they were at their best.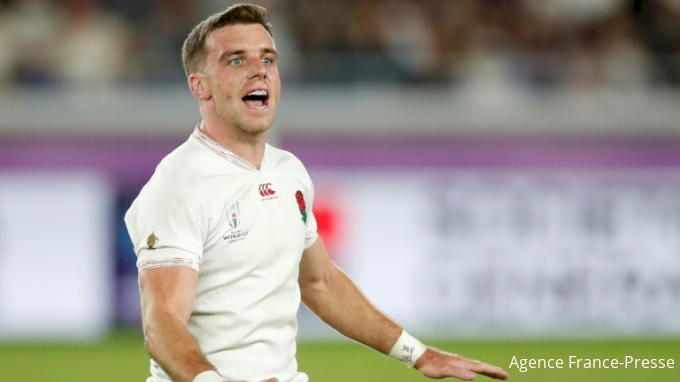 In years gone past, panic may have arisen when Owen Farrell appeared to injure his leg, leaving him unable to kick for points. However, George Ford stepped up and drilled every kick he took from the tee, including some long-rangers.
Both players, as well as the rest of the squad, are at the top of their game right now. So long as they can bring the same execution and intensity this weekend as they did last, they will bring home their second World Cup title.