Round 9 was a make-or-break week for three teams looking to secure a playoff spot in the WPL East. Twin Cities, New York, and Beantown all entered the weekend still in contention, but now just the latter two remain.
Watch the WPL Championships Live on FloRugby, Nov. 1 & 3!
New York scored revenge at home over Twin Cities, while Beantown got their bonus point win over Chicago.
Out West the playoff picture is already settled, but there was still pride on the line as San Diego got payback against Berkeley and Glendale maintained their good form with a solid win over ORSU.
Here's how it shook out:
San Diego Surfers vs Berkeley All Blues
In a battle between two great teams unfortunate to be outside the playoff picture, it was the Surfers who took home the win, 36-20.
The win avenged a close early-season defeat and was a nice bounce back for San Diego, who were pumped a week ago against Life West.
It's been tough sledding of late for Berkeley. After a 3-2 start, they took on Life West in a pivotal matchup and came up short by a single point. Since then they've lost two more and conceded 93 points in the process.
On Saturday, the teams went back and forth for 55 minutes until San Diego finally opened it up.
San Diego captain Kate Zackary at flanker was excellent all day, putting in three tries and assisting another. Teigan MacDonald was, as usual, great all day, constantly breaking tackles and chewing up meters on the wing. She was rewarded for her efforts with two tries.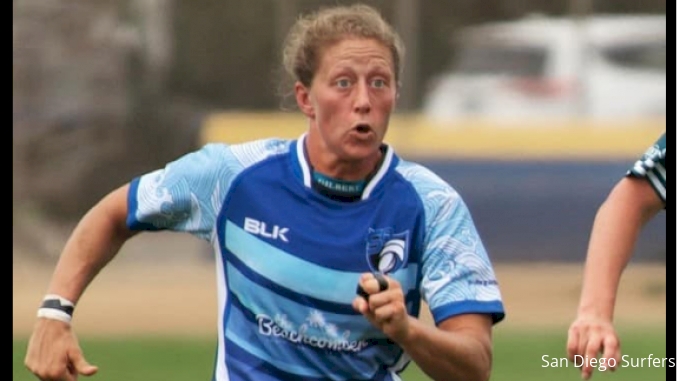 Bui Baravailala was instrumental for the Surfers in the middle, setting up her teammates with well-timed passes and offloads from her center position.
Berkeley were very strong for three quarters, but appeared to run out of steam in the final stretch. They got very strong performances from fullback Bulou Mataitoga, scrumhalf Shelby Lin, flanker Roseline Okpara, and center Florence Gomez.
That caps off the All Blues' regular season, as they have a bye week next weekend before the WPL Championships. San Diego will take on Glendale in their final regular season fixture next weekend.
San Diego - 36
Tries: Zackary (3), Baravailala, MacDonald (2)
Convs: Foster (3)
Berkeley - 20
Tries: Mataitoga, Liu, Okpara, Wessman
ORSU Jesters vs Glendale Merlins
The Jesters fell at home to the Merlins, 41-12, but it was perhaps the most encouraging performance on the year for ORSU. Following the 98-0 beatdown in their first matchup with Glendale, this result was a huge step up.
The win for the Merlins now pushes their streak to six straight, matching Atlanta for the longest on the season.
The Jesters came out ready to play on Saturday, holding a 7-0 lead until the half-hour mark after fullback Adriana Mendoza-Silva's 10th minute try put them ahead.
Glendale responded with four consecutive tries through No. 8 Amandine Chatalier (twice), winger Kaitlyn Broughton, and prop Anziv Nalbandian.

Earlier in the year, one might have expected the Jesters to roll over at that point, but on this day they did not. In the 50th minute, scrumhalf Erika Farias shot back with a try of her own to pull the scores to 24-12.
Amanda Chatalier completed her hat trick and the Merlins tacked on another two tries to extend the margin, but at the end of the day it was a huge step up for ORSU.
You can't necessarily pin a 69 point turnaround over two games on one player, but the return of super stud flanker Rachel Johnson for ORSU certainly made an impact.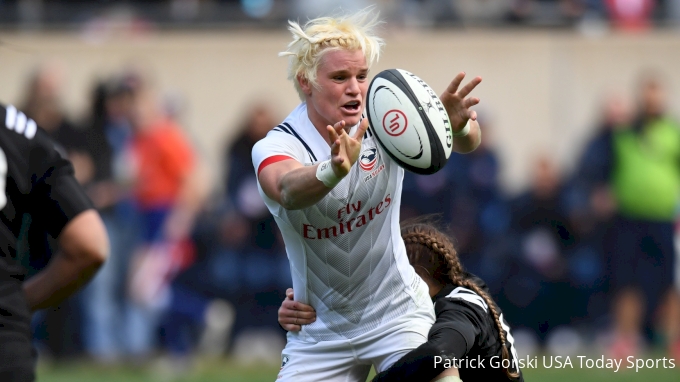 She is one of the best in all of women's rugby and her teammates stepped up when she was on the pitch.
Glendale will finish out their regular season next week at home against San Diego, while ORSU hosts league-leading Life West.
ORSU - 12
Tries: Mendoza-Silva, Farias
Convs: Richie
Glendale - 41
Tries: Chatalier (3), Broughton, Nalbandian, Nash (2)
Convs: Cantorna (3)
Beantown RFC vs Chicago North Shore
Beantown was in need of a bonus point win over the weekend, and they got just that with a 39-7 win over Chicago.
Beantown's 39 points against North Shore are a season high, which bodes well for them moving forward. They have been defensively sound all year but have had trouble putting points on the board.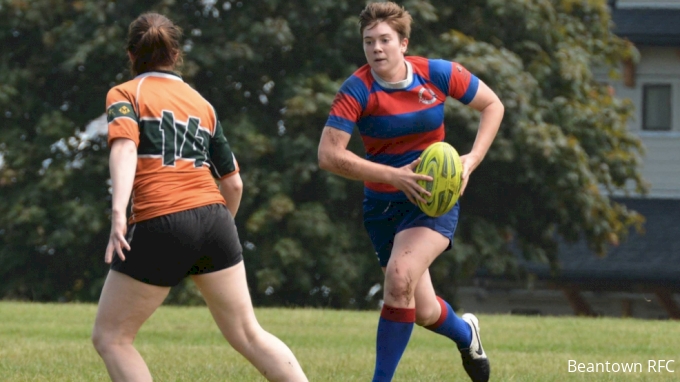 Three first half tries from No. 8 Yejadai Dunn, wing Brittany Dykes, and hooker Kathryn Treder had Beantown up 17-7 at the break.
Dykes went over for a second score in the second half, along with replacement No. 8 Lana Brown, flyhalf Tatjana Toeldte, and center Amanda Schweitzer, who scored her fifth on the year but only the first since Round 2.
Chicago got a try from second-rower Sarah Berry in the first half.
The win for Beantown sets up an enormous showdown next week against New York, with the winner to advance to the WPL semi-finals.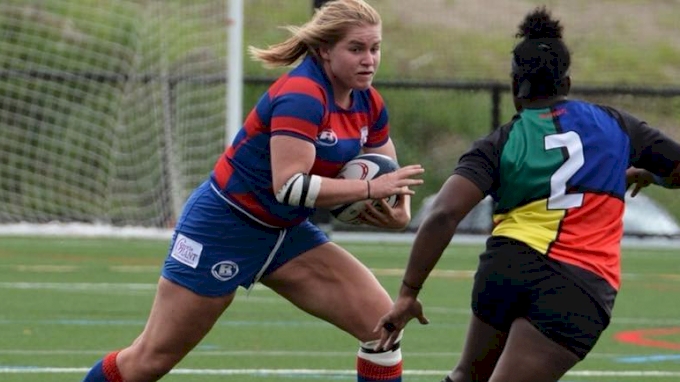 The women from Boston will want to build upon this offensive outing and score more than the three points they put up against New York last time.
Chicago will have one final chance to end their six game skid when they travel to Atlanta to take on the first place Harlequins.
Beantown - 39
Tries: Dunn, Dykes (2), Treder, Brown, Toeldte, Schweitzer
Convs: Toeldte (2)
Chicago - 7
Tries: Berry
Convs: Fisch
New York Rugby Club vs Twin Cities Amazons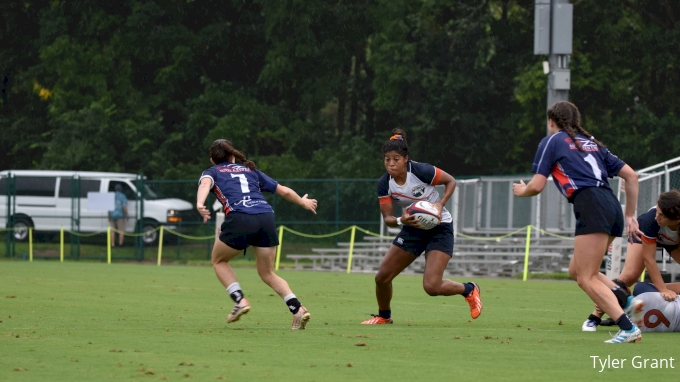 In the biggest game of the weekend, the ladies from New York took down the Amazons, 36-17.
This was Twin Cities' last chance to stay afloat for a playoff spot, but unlike their previous encounter with New York, this time it wasn't meant to be.
New York winger Sarah Levy continued her scintillating form, dotting down another two tries against Twin Cities. That makes it six from her last two games, and nine tries on the year
Center Dana Alimena notched two scores herself, and hard-running back-row mates Chloe Jex and Misha Green also crossed over for New York.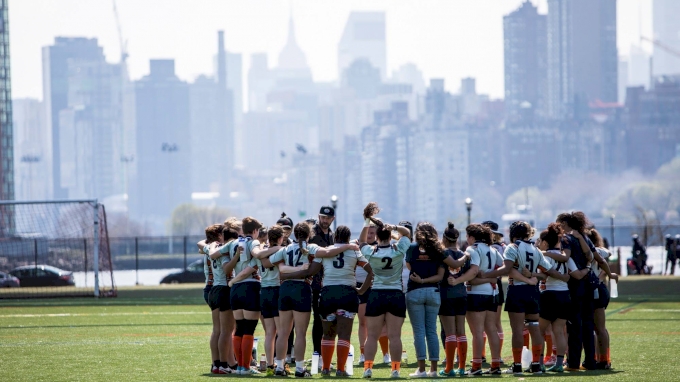 Center Sarah Rosche scored a pair of tries for the Amazons, and winger Kelsey Coley got one herself, but it was too little too late, as New York had already built a sizable 29-7 lead before their two scores.
The win was very important for New York, who will get a chance to play a de-facto playoff game at home against Beantown to close out the season in Round 10.
It's three wins in the last four now for New York, and they hope to ride that momentum all the way to the semifinals.
That's it for Twin Cities, who are off next week before the WPL Championships.
New York - 36
Tries: Levy (2), Alimena (2), Jex, Green
Convs: Solomon (3)