On the South African's handling and whether the strategy is coming together:
"Very happy, especially in this humidity. Sometimes you tend to over-exaggerate as a player but we kept it really simple tonight."
On the two-week break the first-choice players will have had between the Italy game (4 Oct) and the quarter-final (19/20 Oct):
"We have to see who we'll play in the quarter-finals and we'll know that by Sunday. We'll give the guys two days off now."
On how confident he is going into the knockout stages:
"There's some stiff opposition. We've got a good chance just like everybody else but there are so many good teams in this tournament."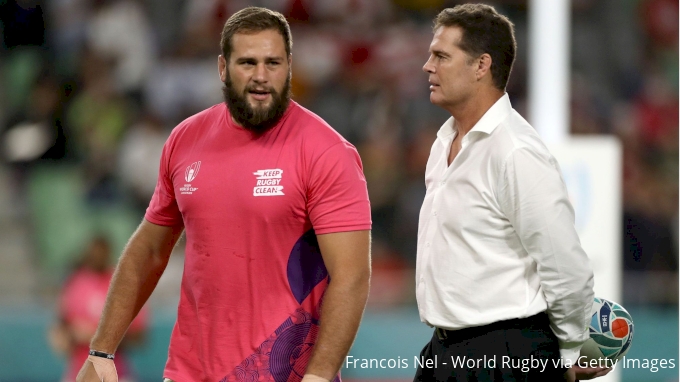 On the prospect of playing hosts Japan in the quarter-finals:
"We played them a few weeks back and they're a class act. Ireland are a class act, Scotland are a class act, so there's some tough opposition in the next couple of weeks."
RG Snyman (RSA) - Man of the Match
On how he's feeling after playing the full 80 minutes against Canada:
"Still pretty fresh. I think I'm going to get on the watt bike now."
On how South Africa approached playing a team reduced to 14 men:
"Just taking their legs away in the set-piece especially with that number down. They defended pretty good."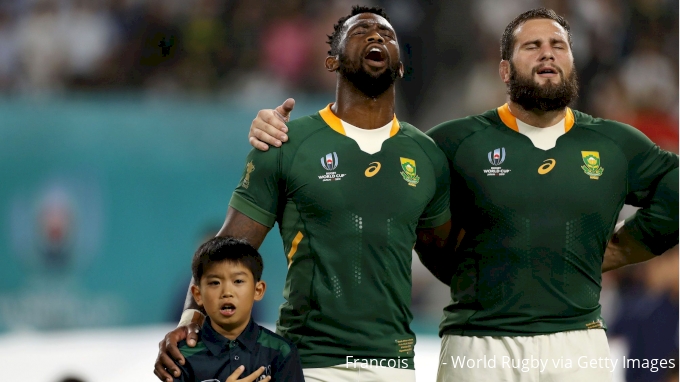 On how he enjoyed running with the ball in hand:
"It's something else but I do enjoy it and I must say well done to Elton today for putting me in the hole."
Tyler Ardron (CAN) - Captain
On how tough a game it had been:
"Very tough. We couldn't even get our hands on the ball for that first 30 minutes or so. When they had it they did some damage.
"I feel we grew into the game and probably the last 50 (minutes) we put a better performance out."
On whether the red card for Josh Larsen galvanized the team:
"It's never helpful to get a red card but we just pulled together. We'd rather have had the 15 out there. We made a few mistakes in that first 25 or 30 minutes and we pulled it together in the end."
On the importance of the final match against Namibia:
"It's hugely important. It's a game we have really targeted. We want to put our best performance out and we really hope we get a result out of that."