2019 Rugby World Cup
RWC Game 28: France vs Tonga
RWC Game 28: France vs Tonga
France narrowly escaped with a tight win over Tonga to book a place in the World Cup quarterfinals.
Oct 6, 2019
by Alex Rees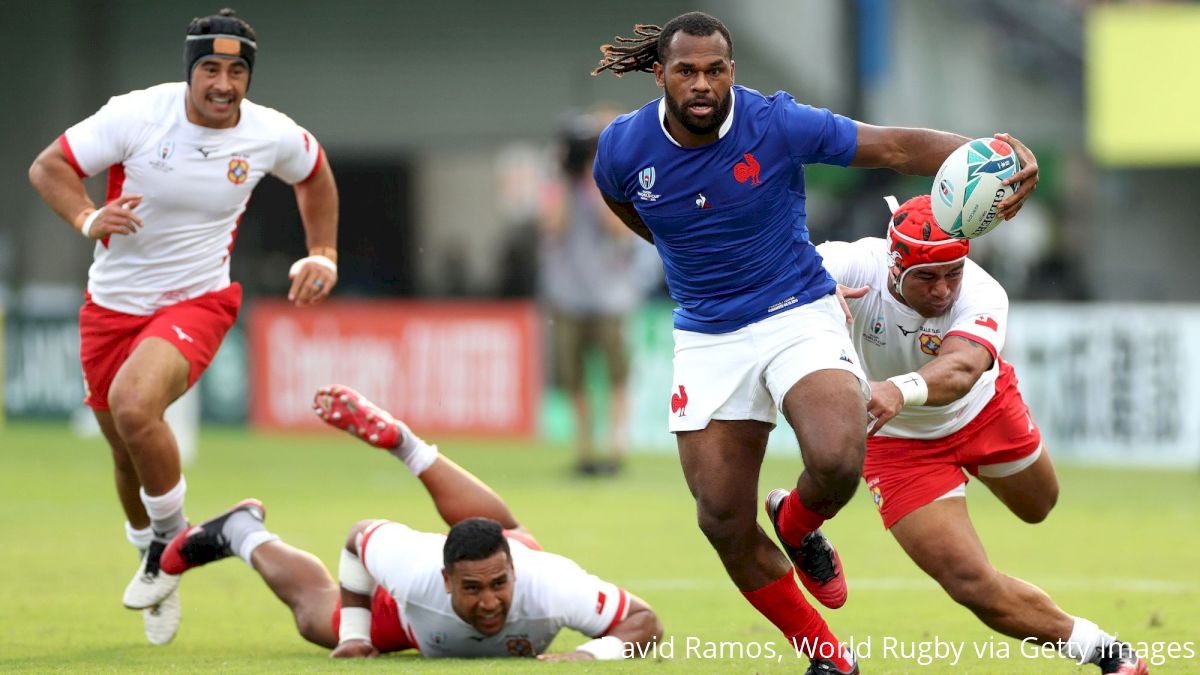 France held off a spirited Tonga comeback to book a place in the quarterfinals, winning 23-21 at Kumamoto Stadium on Sunday evening.
Despite going down 17-0 in the first half, the Tongans continued to fight and claw their way back into the match, giving the French a real scare.
Alivareti Raka turned in a much-improved performance from his recent outing against the United States. The powerful Fijian winger superbly set up his center Virimi Vakatawa for their first score, before expertly grubbering a kick down the sideline and recovering for France's second.
With England up next, France will head back to the drawing board to tidy some things up. Tonga will have one last chance to grab a victory, when they face the United States in their final pool game.
Match Stats
France vs Tonga stats and analysis
What they're saying
Antoine Dupont (FRA)
On qualifying for the quarter-finals:
"There are a few things to look at. We could have killed the game off sooner. But we've qualified. Not many people believed in us. We can be happy with that for now."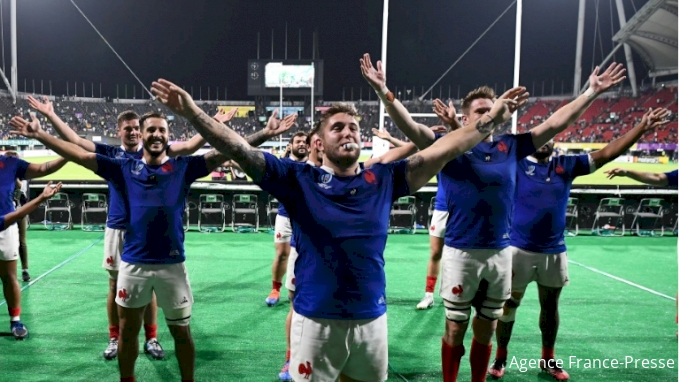 On the inconsistency of the French team:
"The problems persist. We made handling errors, we were still penalised and the set pieces were not always reliable. We missed the control that would have allowed us to be more comfortable. But we were never in real trouble or very worried.
"Our defence was strong. We are still in a good place overall. We have work to do but first, we can enjoy this result."
On the match against England:
"We are in the quarter-finals, and before that a big game awaits us against England. We can measure ourselves against one of the best teams in the world without having to worry about qualification. It's always a good test.
"We're going to concentrate on our own rugby. We're not going to speculate: after the pool phase there is no good draw. There are only the big teams left."
Jefferson Poirot (FRA) - Captain
On the match against England:
"The game against England is important as preparation for the quarter-finals. Whether it's Australia or Wales, the two will offer us the same intensity as the English. It's a match on which we'll gauge our progress. As a Frenchman, I love to play England. This match will be important to our development."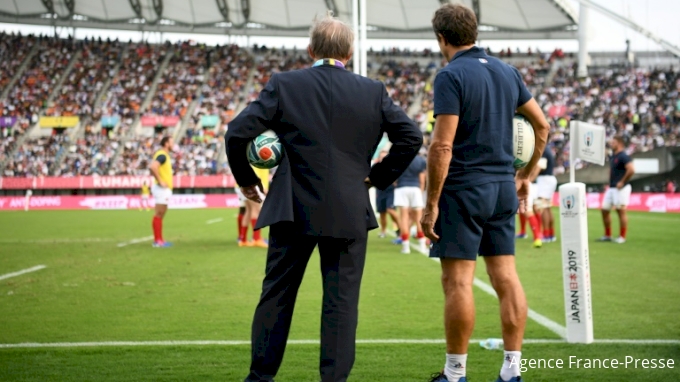 On the problems in the scrum:
"We weren't very good in this department, but right now I can't really explain why. We have to work this week to be more composed in this area and to firm up and develop our game. Today, our scrums didn't let us do what we wanted. We couldn't attack from the scrum. We need to work on it."
Malietoa Hingano (TGA)
On scoring Tonga's second try, which with the conversion reduced the deficit to 17-14:
"It was unexpected. I was just trying to make sure we kept them in their 22, but then the ball bounced the way it did into my hands.
"I was stoked, especially as it was against some previous team-mates of mine in France."
On whether he thought they could win the match:
"There were glimpses of opportunities, but you can't dwell on it and all credit to the French. We were proud of our fightback, but it's a bittersweet feeling because we still lost."
James Faiva (TGA)
On allowing France to get into an early 17-0 lead:
"It's always a hard lesson. In the last couple of games we've tended to give points away and then fought back. It's back to the drawing board for us."