RWC Game 25: England vs Argentina
RWC Game 25: England vs Argentina
A 14-man Argentina team was not was unable to contain a powerful England side on Saturday.
Oct 5, 2019
by Alex Rees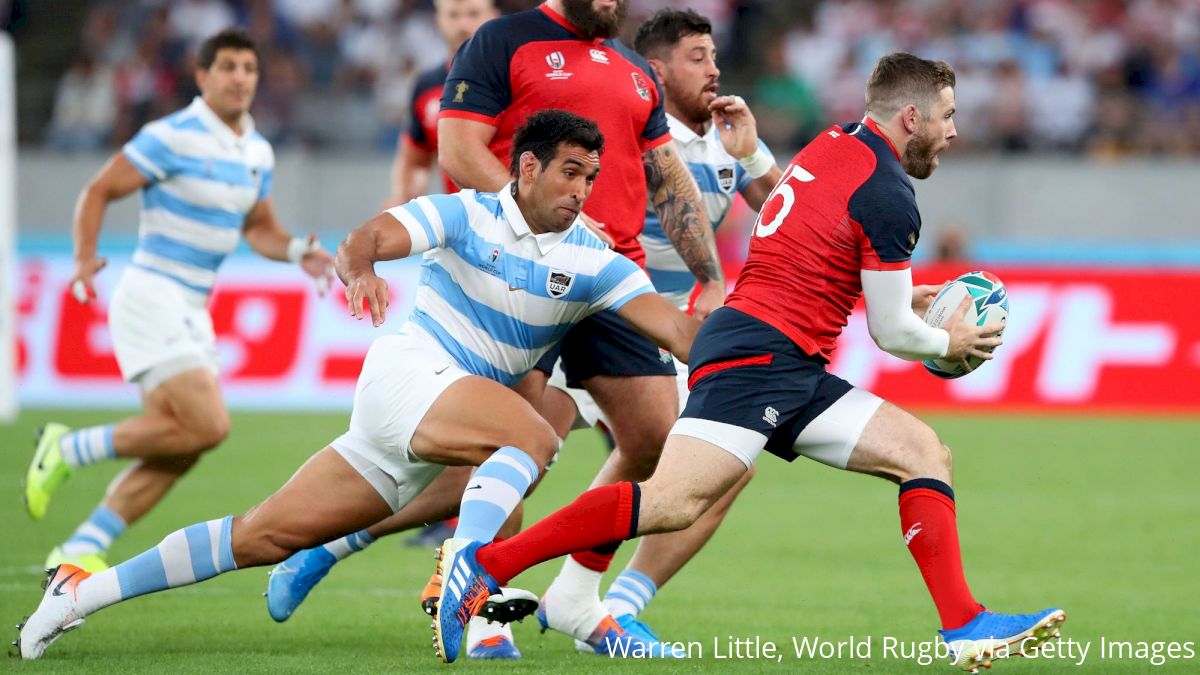 A Tomas Lavanini red card in the 18th minute soured Argentina's hopes of making it to the World Cup quarterfinals, as England blasted the Pumas, 39-10.
Despite Owen Farrell's uncharacteristically poor day off of the kicking tee, England were still able to lay down a beating. The win will provide even more confidence to an England side that many see as serious contenders for the World Cup.
The contest was immensely physical, with both sides knowing this could be a win-or-go-home game in a the "pool of death." Tensions boiled over on a few occasions, prompting some aggressive pushing and showing, but the red card itself was more reckless than it was intentional.
The incident occurred as England center Owen Farrell carried the ball into contact against Argentina lock Tomas Lavanini. The massive second rower came in hard and he came in high; though he did attempt to wrap up, Lavanini caught Farrell straight in the jaw with his shoulder.
Referee Nigel Owens judged that there were no mitigating factors and pulled the red card out of his pocket.
Match stats
England vs Argentina stats and analysis
What they're saying
Owen Farrell (ENG) - Captain
On the match:
"Scrappy at times. I thought there was a decent amount of control from ourselves but we probably let the game get a bit frantic at times, forced a couple of things and let Argentina into the game at times.
"Our control thereafter was good again and we got back down with some territory and that pressure told in the end."
On the strength of England's replacements:
"It's brilliant. It's not just our bench, either - the full 31 have been outstanding so far and we're going to need them hopefully as this competition goes on."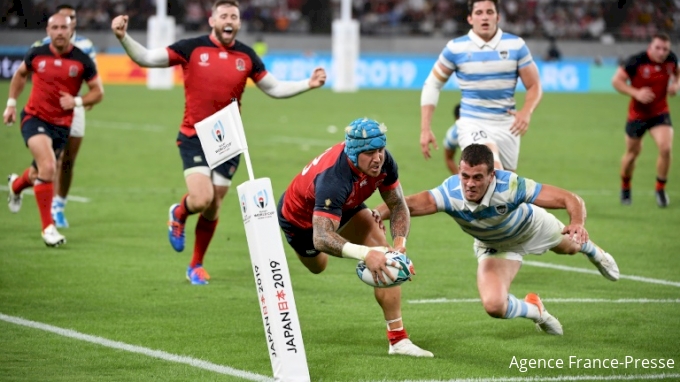 On missing four first-half kicks:
"I fixed it up a little bit after half-time but I'll do some work this week."
Eddie Jones - England coach
On the match:
"We're exactly where we wanted to be, with 15 points after three games, we've played in front of a fantastic crowded Tokyo stadium and that's another great day for the World Cup."
On what he said to the team at half-time:
"We just need to simplify our game a little bit. Probably with them having one off, we're probably just trying to push the game a little bit too much. And you know we're a bit rusty too after two easy games and a long break so that came out I think in the first half of the second half. We got to be better rhythm."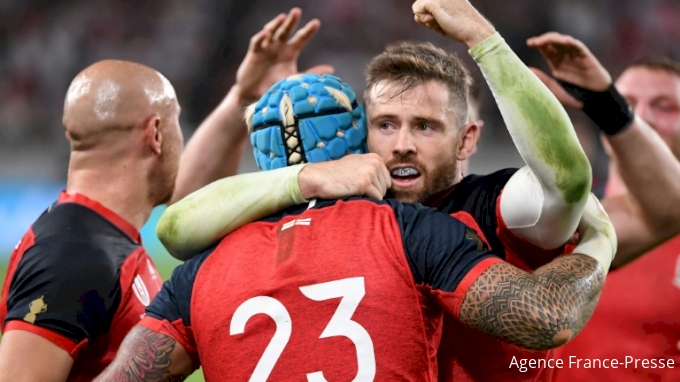 On Billy Vunipola (ENG) coming off at half-time:
"Yeah, I think he had too much Kobe beef."
Pablo Matera (ARG) - Captain
On Argentina going down to 14 players after Tomas Lavanini's first-half red card:
"It was really hard with one player less.
"We just kept on going, we kept on fighting and we continued to believe we could win the game but it was obviously not good enough.
"I'm sure that the boys in the Argentina team did everything and put everything into it.
"We obviously tried to play the same, to keep our plan. It's a little bit more complicated with one player less. We were trying to play the same as we played with 15 guys."