2019 Rugby World Cup
RWC Game 24: Australia vs Uruguay
RWC Game 24: Australia vs Uruguay
Australia poured it on in the second half against Uruguay in their penultimate pool game.
Oct 5, 2019
by Alex Rees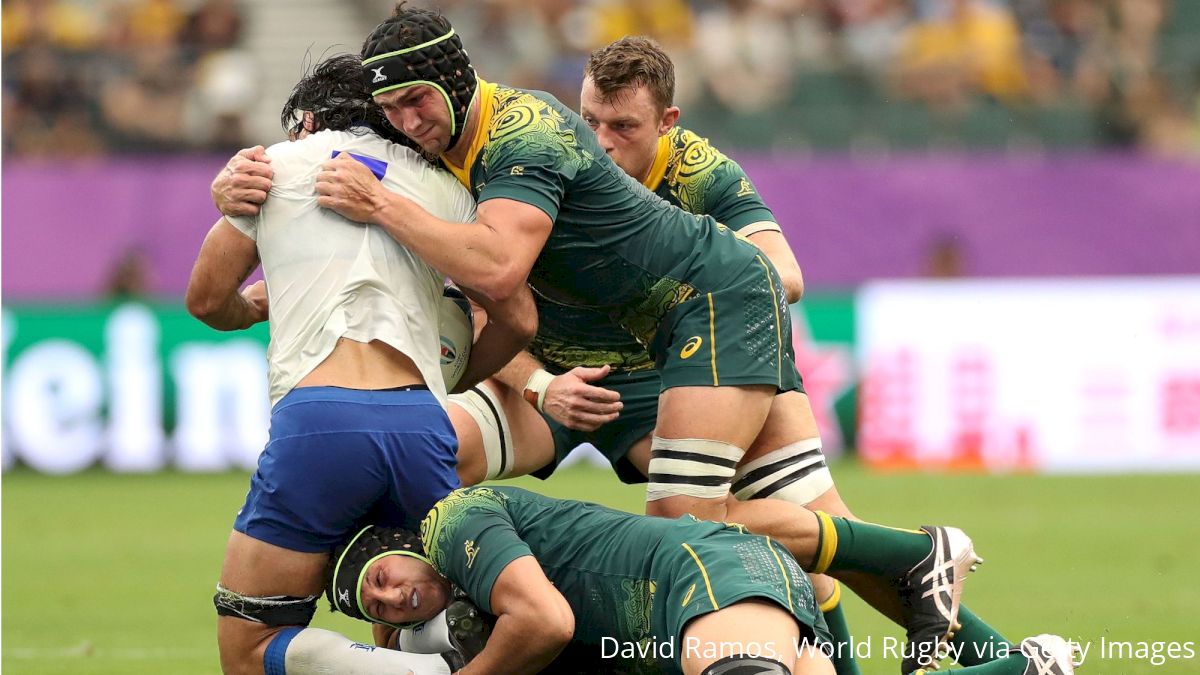 Tevita Kuridrani earned man of the match in his first game back following injury, as Australia throttled Uruguay 45-10 at Oita Stadium on Saturday night.
The Uruguayans hung tough for 40 minutes, but a disallowed try just before the break seemed to sap their momentum moving forward.
Australia will face Georgia in their final pool game, where a win will see them through to the quarterfinals. Uruguay, who have exceeded many people's expectations this World Cup, will play Wales to finish off pool play.
Match Stats
Australia vs Uruguay stats and analysis
What they're saying
Tevita Kuridrani (AUS)
On breaking into the team for Georgia and the quarter-finals:
"I need to just keep working hard. This game is done now so I need to just keep on working on my fitness and my skills. It all depends on 'Cheik' (coach Micheal Cheika) and the coaching staff with whoever they want to play. But I'll just keep trying to do my best."
On the performance of the backline:
"I thought we did really good today. We gave the ball out wide to some of the dangerous players like KB (Kurtley Beale) and Jordan Petaia. I thought we did that really well, and we went direct when we needed to."
On Jordan Petaia's try assist (for Kuridrani's first try):
"He's very dangerous with the ball. Before the game we talked about giving him the ball. He did really good today. He beat some of the defenders and I just supported him through and got lucky."
Kurtley Beale (AUS)
On the performance of Jordan Petaia, who made his Australia debut:
"I always believed that he has the potential to impact the game in the way he did and obviously I'm super proud of him.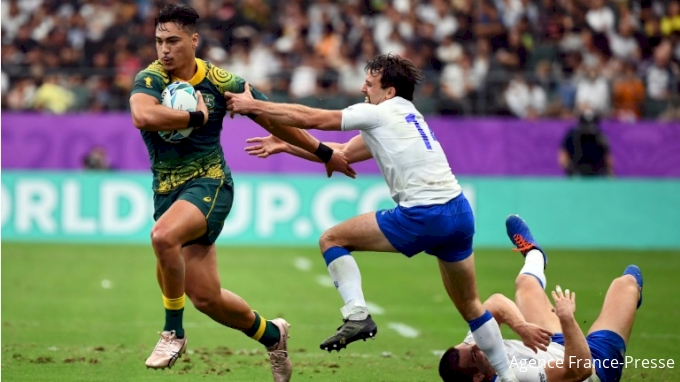 "I'm really proud of him for bouncing back from all the injuries he's had and he played a strong 40 minutes. He should be extremely proud of himself.
"It's an honour to play for your country and he got to do that on the big stage. Everyone is pretty excited for him and as a squad, it's great to have him."
Andres Vilaseca (URU) - Captain
On the match:
"In the first half, we did a really good job. Second half, credit to Australia, they're a big and fast side.
On his team's gameplan:
"We knew that the Australian backs are really good so the strategy for today was to keep it on the forwards.
"In the first half, we did really well. We have to keep improving."
On reducing Uruguay's number of missed tackles:
"We're really tired after the Fiji and Georgia games but we have to get better on the missed tackles.