With just three weeks to go in the 2019 WPL regular season, the playoff race has begun to heat up tremendously.
Life West seem to have a grasp on the WPL West, but they face a stiff challenge in the San Diego Surfers this weekend, who can still make a playoff push if they win three straight to close out the season.
Glendale and Berkeley square off in a massive showdown Saturday, with the two sides separated by just a point in the standings (though Glendale has a game in hand.) The winner will own the second-place spot in the division.
In the East, Twin Cities face a huge test as they travel to division-leading Atlanta in a crucial matchup for playoff implications.
The last game of the weekend sees New York head to Chicago for a big game with North Shore. Chicago is all but out of the playoff picture, but for New York, a win is necessary to stay in the hunt.
Watch all of the WPL Championships LIVE and On Demand right here on FloRugby, Nov. 1 & 3!
Here's the rundown:
Life West Gladiatrix vs San Diego Surfers
The first encounter between these two Californian sides was a lopsided win going the way of the Gladiatrix. They overpowered and outpaced the Surfers all over the park en route to a 40-16 drubbing.
However, don't expect San Diego to roll over again this time around. The Surfers are loaded with talent and are not the defending WPL champs by accident. On their day, they can beat anybody.
After mowing through their first four games of the season, Life West have found the return fixtures to be significantly tougher. They lost their first game of the year two weeks ago to Glendale, before eeking out a one-point win against Berkeley the following round.
San Diego can take confidence from the other teams that have pushed Life West, and should they earn a bonus-point win on Saturday, they could plant themselves back in the postseason conversation.
Players to watch
WPL leading try-scorer, Life West's Sisileti Hingano, shifts from fullback to center this week, where she'll pair up with Amy Bonte. The two players have linked up remarkably well all season, and teaming them up in the midfield could be a seamless transition for the two playmakers.
Life West's Nikki Kenyon also moves from her customary scrumhalf role to fullback, with Annakaren Pedraza filling in at halfback. Kenyon's passing ability should free up wingers Nene Persinger and Elona Williams.
San Diego front rower Jamila Reinhardt has been a steady performer for the Surfers all season, and her side will need her to play big on Saturday. She is faced up against two USA Eagle props in Catie Benson and Hope Rogers.
In the backline, Surfers scrumhalf Ashlee Byrge will be highly important to the San Diego cause. The capped Eagle has the skillset and vision to open up spaces for her teammates, and against the aggressive Life West defense she'll have to play with tempo and accuracy.
Atlanta Harlequins vs Twin Cities Amazons
No team has been in better form lately than the Atlanta Harlequins, who seek their sixth straight victory on the year Saturday at home against the Amazons.
Atlanta whooped Twin Cities in the first meeting of the year, and with the way they've been playing it would be a surprise if they didn't taste victory once again.
Points shouldn't be at a premium in this one, as the Quins and the Zons rank second and fourth, respectively, in the league in scoring on the year.
The Amazons currently sit in second place in the WPL East, but with Beantown and New York right behind them, this game is very important to their playoff hopes. Atlanta can lock down the No. 1 seed with either a win or with two bonus points this weekend.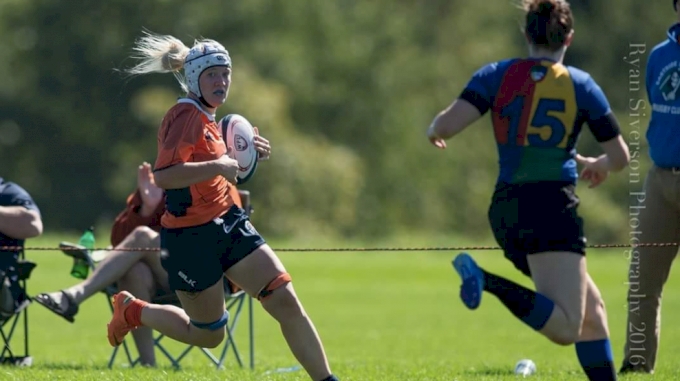 Players to watch
The halfback pairing of Bridget Kahele and Corinne Heavner has been dynamite for Atlanta this season. As their partnership has improved, so have the Harlequins. Heavner notched a whopping 21 points off the boot a week ago, including two drop goals. She's run into some really nice form recently and will factor heavily again on Saturday.
Twin Cities' Kaelene Lundstrom and Danica Mooney-Jones have both been great in the back three this year. Lundstrom is among the league leaders on the year with seven tries on the season. Her long strides and strong finishing make her a constant threat near the line.
Mooney-Jones has been solid all year off of the tee, but that's not all she does. The winger has five tries to her name this year, including two last week against Beantown in their heartbreaking loss.
Glendale Merlins vs Berkeley All Blues
The marquee matchup on the weekend pits Glendale against Berkeley in a crucial matchup that could be decisive in the push for a spot in the semifinals.
The first meeting between the two sides came all the way down to the wire, with Glendale squeezing out a two-point win late. The All Blues will have revenge on their minds this weekend in a can't-lose matchup.
Glendale logged a huge win two weeks ago over Life West, setting them up nicely for a top-two finish in the West. A win against Berkeley on Saturday night in front of a home crowd would all but secure a Merlins playoff berth.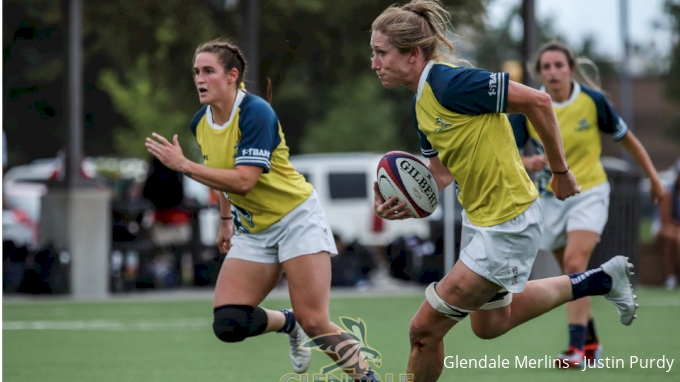 Berkeley just barely lost last week to Life West in a game that they really needed. They cannot get hung up on that tough loss, however, because Glendale have won four straight and look to be one of the hottest teams in the league at the moment.
Players to watch
Glendale couldn't have defeated Life West in their most recent outing if not for the right boot of center McKenzie Hawkins. Despite being outscored five tries to four, the Merlins pulled out the win, as Hawkins knocked in 4/4 conversions, as well as a penalty kick. In tight games like Saturday's figures to be, the kicking game is key.
Berkeley flanker Roseline Okpara worked her way into the starting lineup three games ago and has not let go of that spot. She is a strong ball carrier and a good tackler, but also has a good bit of pace for a loose forward.
Okpara was oh-so-close to winning the game last week for Berkeley with a long break at the end of the game, but Life West's Nene Persinger just managed to drag her down five meters shy of the tryline.
Chicago North Shore vs New York Rugby Club
The last matchup of the weekend is a battle between Chicago and New York, with the women from NYC seeking a victory to pull themselves within a point of Twin Cities in the playoff hunt.
The season has been up and down for New York. Their last game was certainly not their best, as they were pummeled at home by Atlanta, 51-12. However, the loss didn't put them out of contention for a top-two spot, and a win on Sunday will put them right back in the mix.
The Shore have been on a bad slide since Week 1. Four straight losses have Chicago staring at a last-place finish in the division, and the performances have been deteriorating each week.
Their last result was a 56-17 loss to Twin Cities, but after a week off to regroup they should be improved. It's highly unlikely they make the playoffs, but if they remarkably turn it around there's still just a chance.
Players to watch
Chicago No. 8 Kadie Sanford is their player to watch on Sunday. The back-rower has featured in all five games, recording four starts and two tries. She will have her hands full containing New York's Chloe Jex. Sanford's work in defense will be key if Chicago wants to win.
For New York, fullback Tess Feury is a player that can light it up when she's playing well. Feury has a versatile skillset, being able to kick well, carry well, and pass fairly well. She started last game on the bench, but should be expected to be back in the first XV this week.