2019 Rugby World Cup
RWC Game 23: South Africa vs Italy
RWC Game 23: South Africa vs Italy
The Springboks rolled over the Italians, bullying them up front and outpacing them out wide.
Oct 4, 2019
by Alex Rees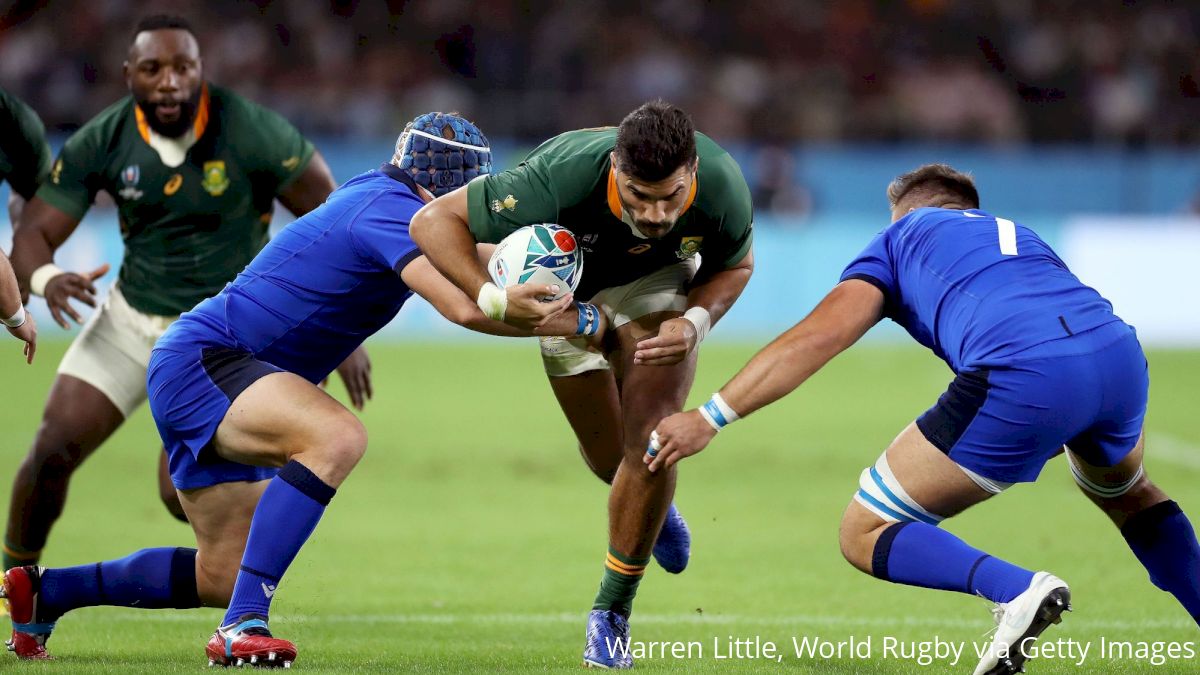 The Italians were no match for the might of South Africa, as the Boks thrashed them 49-3 at Shizuoka Stadium Ecopa.
It was a dominant display from South Africa, who bullied Italy in the forwards and outclassed them in the backline. The Italians stood no chance against the rolling maul of the Springboks, which accounted for two tries and had Italy perpetually on the back foot.
Cheslin Kolbe was once again magnificent for South Africa, but he sustained a gnarly-looking ankle injury towards the end of the match. The importance of his health for the remainder of the tournament cannot be understated; the winger has been arguably the player of 2019 and he is a key ingredient to his team's hopes of winning the Webb Ellis Cup.
Italy could be in further trouble next week, as they face the All Blacks in a must-win game. Two Italian props left the game early on with injuries, while another was red-carded for a nasty tip tackle on Duane Vermeuelen.
Match Stats
South Africa vs Italy stats and analysis
What they're saying
Cheslin Kolbe (RSA)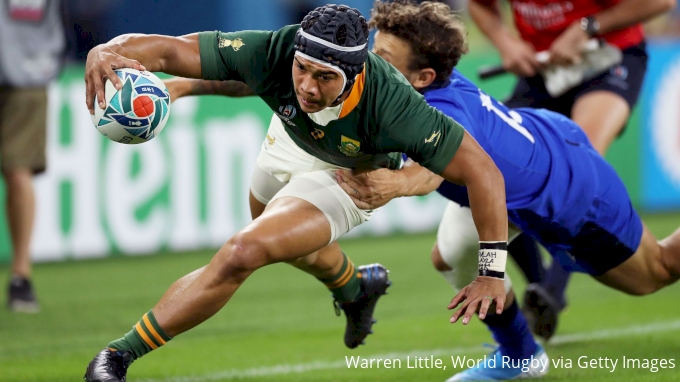 On his damaged ankle:
"Just a little bit of a twist. It should be fine."
On performing on the Rugby World Cup stage:
"Obviously for us, as outside backs, to get the ball out wide it's exciting times for us to run with the ball. We look forward to that but I have to give credit to all the boys for all the hard work and just sticking to the gameplan."
On when he takes ball and runs:
"It's always exciting to get the ball outside. I love ball, ball in play, especially general and loose play."
Siya Kolisi (RSA) - Captain

On whether it was a step up in physicality from the All Blacks match:
"I definitely think we stepped up a lot today, and it was from the first minute.
"It was in the scrums as well. To see a guy like Beast (Tendai Mtawarira) so keen to scrum every penalty we got, and how crazy he goes, it really inspires us as a team.
"That's all the coach asks us for – intensity and work rate, and that's all we had to do today. We will work on attack but we know we are really good at being physical.
"It doesn't matter if it's ugly or not, so long as we can get over the line, and we can bring the intensity as well."
Sergio Parisse (ITA) - Captain
On Andrea Lovotti's red card:
"'Lovo' knows he made a huge error. We started the second half really well. At 17-3 it wasn't over. If we'd scored, then we'd be back in the match and we'd cause them little doubts. They deserved to win, but not by that much."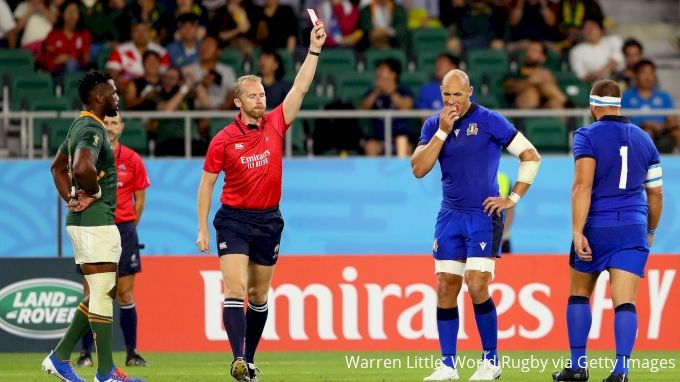 On Italy's performance:
"I'm more disappointed than most. We now need to use this match as something to learn from in the future. We knew about the differences between the teams before the match, above all South Africa is a physical side.
"South Africa play great rugby, but you still have to play the match. We suffered in our drives and we were unable to stop theirs. A few times we couldn't bring people down and tackled too high.
"Before the red card we gave them too many lineouts inside our 22 and gave them too many penalties, which they kicked to touch and got their drive going."