2019 Rugby World Cup
RWC Game 21: Fiji vs Georgia
RWC Game 21: Fiji vs Georgia
Flying Fijians soar to victory with sizzling second half performance.
Oct 3, 2019
by Alex Rees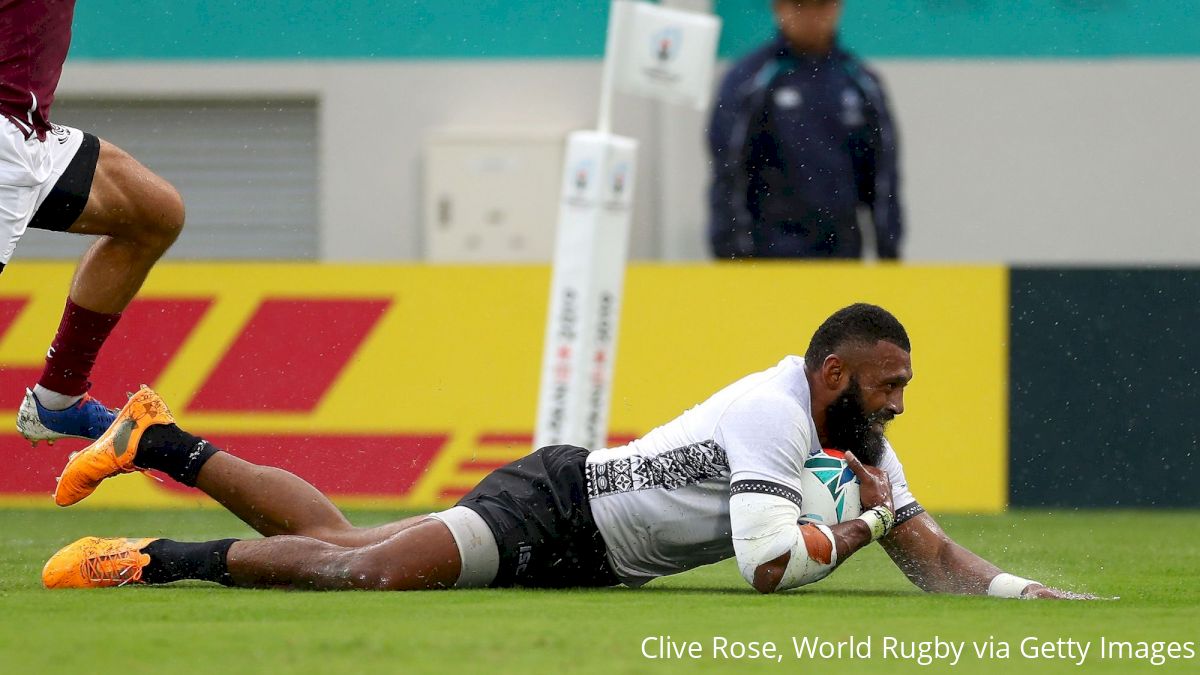 A second half explosion from Fiji saw them run riot against Georgia on Thursday afternoon at Hanazono Rugby Stadium, winning 45-10. It was a big turnaround from their shock loss to Uruguay a week ago.
The Georgians were down just 7-3 at half, but the pace, offloading, and expansive play from the Fijians were all too much for Georgia to contain over the full 80 minutes.
Though both sides faced slim-at-best odds of progressing to the quarterfinal stage, the game still held major implications. The top three teams in each pool receive automatic qualification to the 2023 World Cup in France, and the huge win from Fiji sets them up nicely to lock down the third spot in the group (behind Australia and Wales.)
Match Stats
Fiji vs Georgia stats and analysis
What they're saying
Semi Radradra (FIJ)
On receiving his award from the son of Fiji captain Dominiko Waqaniburotu:
"It was a privilege, an honour, especially to receive such an award from the skipper's son."
On enjoying the match:
"I really enjoyed it a lot, especially to get the win. There's still one more game left (against Wales on Wednesday, October 9th)."
On coach John McKee seemingly allowing Radradra and winger Josua Tuisova to roam freely:
"We had a licence to roam around the field and we took the opportunity today and (I) scored a couple of tries."
John McKee - Fiji coach
On Fiji taking a big step towards automatic qualification for RWC 2023:
"(It was) very pleasing today.
"That was a great effort by the boys and a real arm-wrestle for the first, probably, 45 or 50 minutes, but to come home so strong and score some really good tries is very pleasing."
On his team's performance:
"It's great to see us scoring some tries out wide and showing our talents to the world."
Beka Gorgadze (GEO)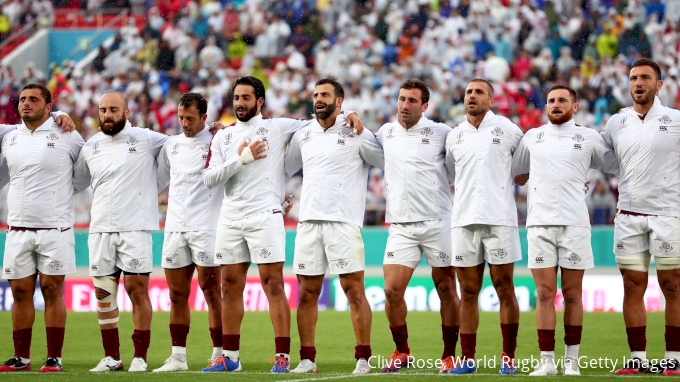 On the difference in Georgia's performance between the first and second half:
"As we saw in the first half we saw that we were competitive against them because the difference in score was minimal. We saw that we could beat them in defense and in attack we were dominating in set-pieces.
"We take all the responsibility, it's really sad that we lost."
On the mood in the dressing room:
"Our hearts are broken today but we know that we have nothing to lose now, so we're going to give everything to make our people proud (against Australia) to play better rugby than today."