2019 Rugby World Cup
RWC Game 16: Georgia vs Uruguay
RWC Game 16: Georgia vs Uruguay
Georgia vs Uruguay match report.
Sep 30, 2019
by Alex Rees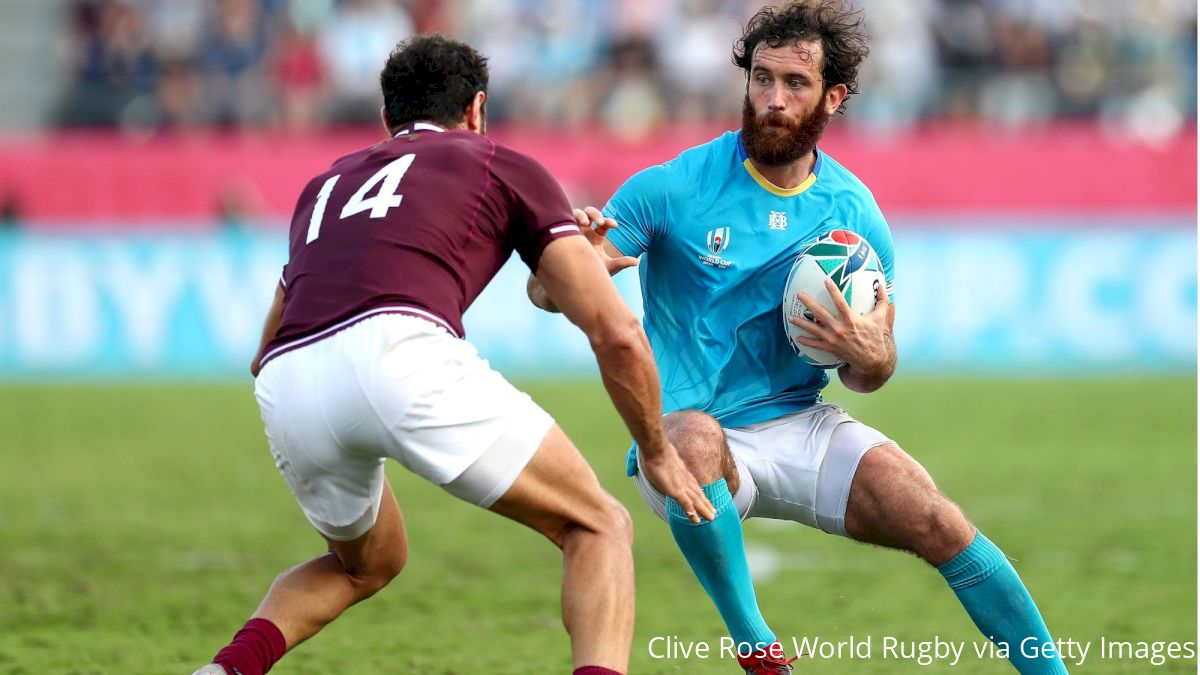 The Georgians rebounded wonderfully on Sunday afternoon at Kumagaya Rugby Stadium, notching a 33-7 bonus-point win over the Uruguayans.
Uruguay were coming off a magical three-point victory over Fiji, but the magic had seemed to run out over the weekend. The Georgians outmuscled Uruguay and put themselves back into contention for the quarterfinals.
Match Stats
Georgia vs Uruguay stats and analysis
What they're saying
Jaba Bregvadze (GEO) - Captain
On the win, Georgia's first in Rugby World Cup 2019:
"It was really hard. We did everything to prepare for this game.
"We knew it would be a hard game so we spoke every day in preparation, not to make ourselves proud but more to make all Georgians proud and all Georgians back at home more interested who watched our game early in the morning."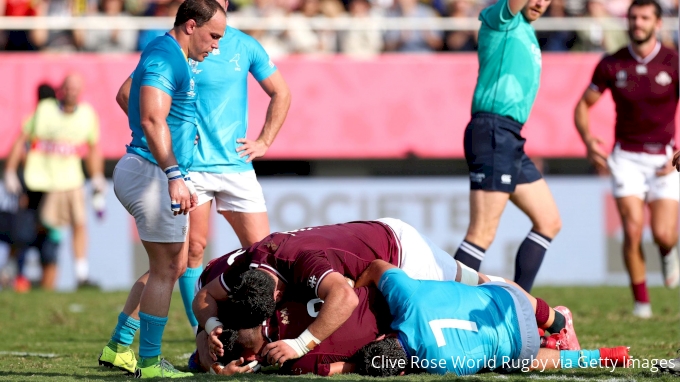 On what is next for Georgia:
"We'll forget this win and prepare for the next game (against Fiji on Thursday).
"The job is not done."
Esteban Meneses (ARG) - Uruguay coach
On the short turnaround following Uruguay's previous game, against Fiji four days ago:
"We knew this and we prepared for it.
On whether he is more disappointed with his team's performance compared with the result:
"The result (is more disappointing) because it's a consequence of us losing the ball.
"Georgia are very good in the scrum and line maul. We need to improve in these areas."
On having two more matches to play in the tournament, against Australia and Wales:
"We're a very good team and we have very good players and they've shocked the world once - why not in again against Australia or Wales?"