2019 Rugby World Cup
RWC Game 15: South Africa vs Namibia
RWC Game 15: South Africa vs Namibia
South Africa vs Namibia match report.
Sep 30, 2019
by Alex Rees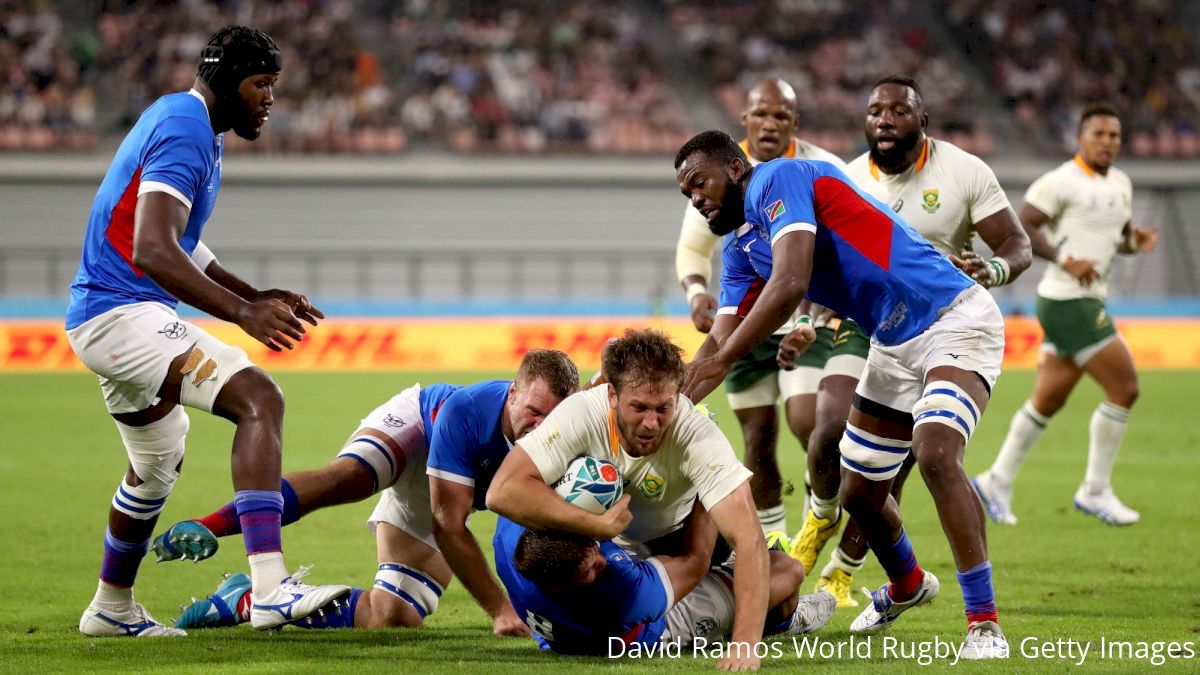 South Africa clobbered Namibia 57-3 to earn their first win of the 2019 Rugby World Cup Saturday night at the City of Toyota Stadium.
Seven different Springboks touched down in their nine-try outing. An important showdown with Italy awaits South Africa this coming week.
Match Stats
South Africa vs Namibia Stats and Analysis
What they're saying
Rassie Erasmus (RSA) - coach
On the lessons South Africa have learned so far in the tournament:
"When you lose a game like the previous game, you want to get some winning momentum back and the South African team, we have some certain things we like to get back to and I thought we did do that today. So we'll build from this, now we've got this big Italy game, which probably will determine if we go to the quarterfinals or not, and I think this game will give us a nice springboard to get into that game."
Schalk Brits (RSA) - No. 8/captain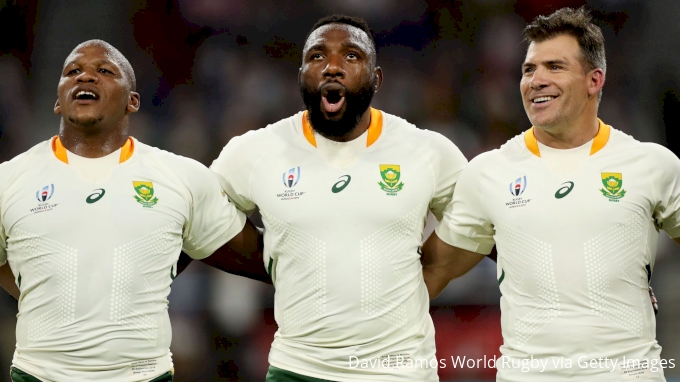 On getting tips from England's Billy Vunipola on playing number eight:
"I actually spoke to Billy yesterday. Myself and Vince (Vincent Koch) spoke to him and said good luck. I asked him, 'Billy, please give me some tips'. But he just said, 'Just go play and enjoy it.' We play a different style of rugby. He's an unbelievably talented rugby player and a great guy. For me he actually just said don't change how you play just play like you play. I wasn't expecting to run as much. I prefer being in the dark arts in the front (row) but to have that freedom is great."
On celebrating with a couple of cocktails tonight (like he was when Rassie Erasmus called him to get him out of retirement):
"Oh, definitely. The turnaround (to the next game) is a bit short so I'll probably enjoy today, have a couple beers with my teammates, but we play next Friday so the fitness coach wouldn't like it if we had too many. I'll have a beer or two. When we've finished with Canada we'll have a bit of a blowout."