2019 Rugby World Cup
RWC Game 14: Japan vs Ireland
RWC Game 14: Japan vs Ireland
Japan vs Ireland match report.
Sep 30, 2019
by Alex Rees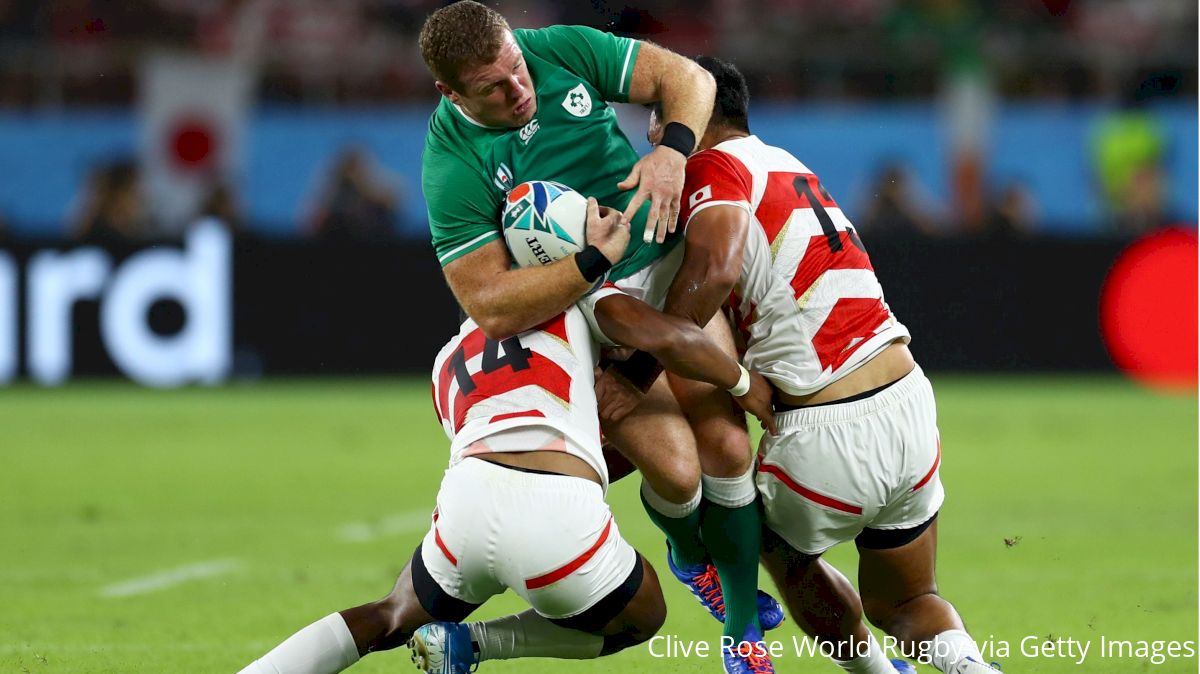 The giant killers were back at it again Saturday evening at Shizuoka Stadium Ecopa, as the Brave Blossoms from Japan took down Ireland 19-12.
Ireland started strong, but the passion and cohesion of the Japanese team empowered a comeback that will be remembered across the rugby landscape for years.
If Japan can defeat Samoa and Scotland in their remaining two games, they will advance to the quarterfinals for the first time ever, presumably to play South Africa.
Match Stats
Japan vs Ireland stats and analysis
What they're saying
Pieter Labuschagne (JPN) - Captain
On the result:
"We're really happy. It's difficult to put it over in words. Just proud of every boy. A great team effort and really glad we got the result."
On comparisons with the Brighton Miracle, the famous 2015 defeat of the Springboks:
"Yeah, that was a great game, but we came into this tournament with a new goal and we knew what we wanted to do and we backed ourselves going into this game. Tonight, we're just really happy about the result."
On the support from the crowd:
"I just want to say thank you to everyone for taking the time to come out and support us. You are amazing. We could hear you, especially in the last eight minutes. Thank you very much to everyone."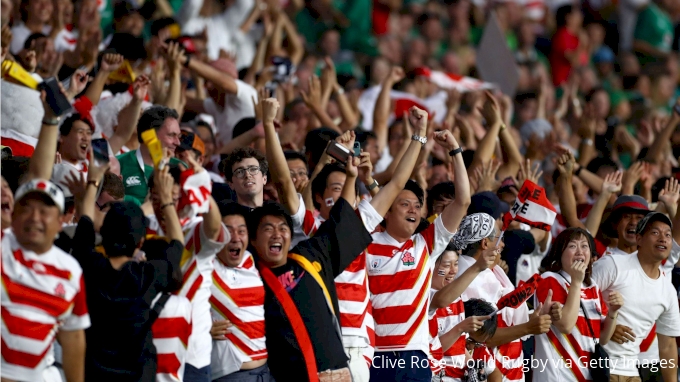 Rory Best (IRE) - Captain
On the challenge of playing Japan:
"When you play the host team, it's always tough. A team like Japan, I think we didn't start exactly how we wanted but we got the right start on the scoreboard and then we just we let them play and when you let a team like that play sometimes you're chasing shadows. We're very disappointed, but at the same time that you have to give credit to Japan; they attacked us minute after minute. We'll not be happy with how we played, but we'll have to dust ourselves down and get better."
Jamie Joseph - Japan head coach
On the game:
"We're obviously ecstatic about the result. I'm very proud of the players.
"We obviously had a plan. We've been training for a long time so we've been thinking about this game for quite a long time. Obviously Ireland were only thinking about us for the last six or seven days but for us it's about a performance."
On the pressure and his strategy going into the game:
"You've just got to be careful before a game like this. You don't want to come across too arrogant and cocky.
"We obviously had a lot of belief in our gameplan and what we wanted to do.
"We knew how good Ireland were and how strong they were.
"I've got to pay credit to my coaching team. We were able to hold their set-piece. We've got a great scrum coach (Shin Hasegawa), and (attack coach) Tony Brown's got a great attack plan, and (we) really put together towards the win."
On keeping his players grounded:
"It's base two. We've got another couple of games to go but we'll enjoy tonight, I reckon."