2019 Rugby World Cup
RWC Game 13: Argentina vs Tonga
RWC Game 13: Argentina vs Tonga
Argentina vs Tonga match report.
Sep 30, 2019
by Alex Rees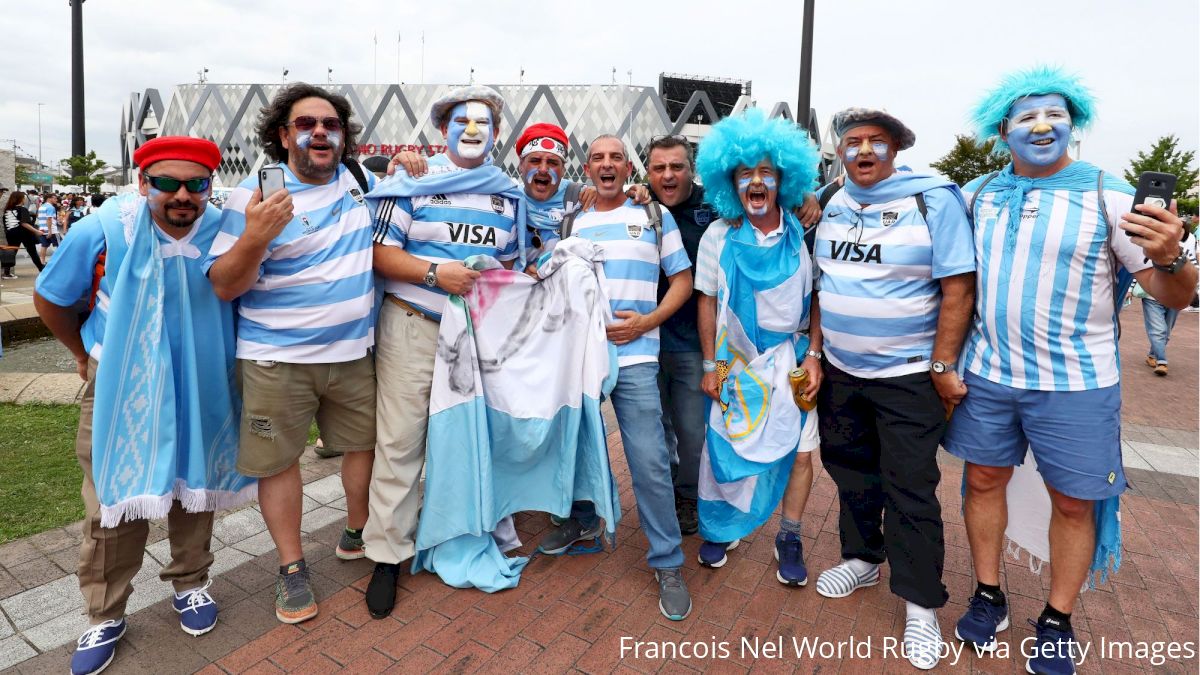 Argentina blitzed Tonga in the first half en route to a bonus-point 28-12 victory Saturday afternoon at Hanazono Rugby Stadium.
The Argies took advantage of Tongan errors to race out to a 28-point lead before the half-hour mark. Tonga showed resilience to get themselves back into the game but it was too little too late.
This Saturday Argentina is set to take on England in a massive Pool C clash that could well decide how the group shakes out.
Match Stats
Argentina vs Tonga Stats and Analysis
What they're saying
Pablo Matera (ARG) - Captain
On the match:
"Against Tonga it's always physical. We were physical as well and I'm happy we got the win."
On the fans:
"It's amazing. Every place we go, you find Argentinians there. To everyone, thank you for being here and for believing in us."
Siale Piutau (TGA) - Captain
On the match:
"We wanted to start well, which we didn't, and we gifted the Argentinians some easy tries in that first half. That made it difficult for us to come back.
"We improved our physicality from last week and we wanted to bring that into this game, but we brought it just a bit late in the second half."