2019 Rugby World Cup
RWC Game 11: Italy vs Canada
RWC Game 11: Italy vs Canada
Game report Italy vs Canada
Sep 26, 2019
by Alex Goff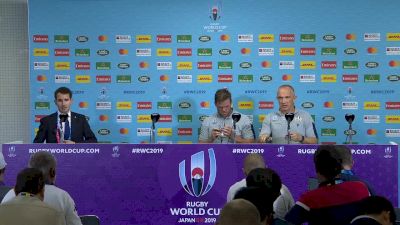 Three tries in the third quarter of the match blew apart a relatively close game and led Italy to a 48-7 victory over Canada.
Six different Italian players scored tries, and the Azzurri also got a penalty try.
What They Said
Mattia Bellini, Italy
On Italy's improvement from the 47-22 win over Namibia:
"We knew today Canada would be tricky because it was their final and they had already announced it was their intention to beat us, but the way we played was a positive for us and gives us a lot of enthusiasm for our next match (versus South Africa).
"It was a step up in quality."
On scoring his eighth try in seven matches:
"Seb (Sebastian Negri) made a good break and I just followed him. It was a good pass and I was off. That's it."
On full-back Matteo Minozzi's performance:
"Today wasn't the first time we saw his talent. We all knew he is an exciting player and we'll see if he makes us dream again in our next match.
"We played together at Zebre and we always enjoy ourselves because we both like to attack."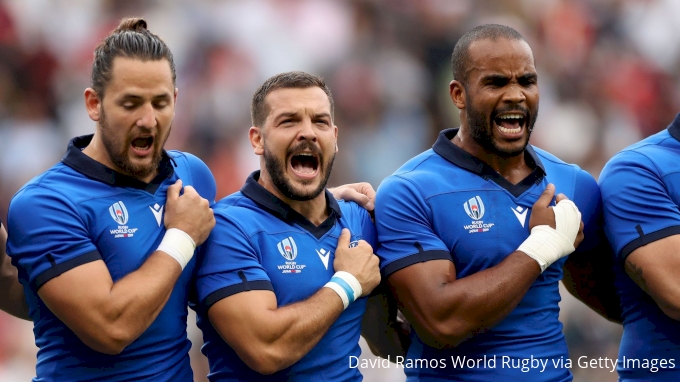 Federico Zani, Italy
On facing Canada:
"We knew we had to match their physicality from the first whistle and that is what we did. They have a very physical team and we knew we were a better team technically and you could see that from the points we scored."
On scoring his first international try:
"It was a great sensation, but strange as I've never scored before. It was a great feeling to score on my World Cup debut and I have to thank my teammates for giving me the chance to score."
On Italy's performance:
"The most important thing was to send out a signal for our next match, for ourselves as much as anyone else. It shows how much we wanted to match the points we scored last time."
Callum Braley (ITA)
On making his Rugby World Cup debut:
"I enjoyed it. It was very hot and humid out there. It made the breakdown difficult because the ball was slippery. We're pleased with some aspects of our game. We stepped up some aspects from the Namibia game and we're happy enough but know there are a few things to improve on.
"I wanted to control the game and work with Tommy (Tommaso) Allan and put the team in the right areas of the field and hopefully I did that."
On nearly scoring a try at the start of the match:
"It was pretty close. I kind of knew he'd (Canada full-back Patrick Parfrey) beaten me to it. If I'd gone a bit lower, I could have got there, but it's just one of those things."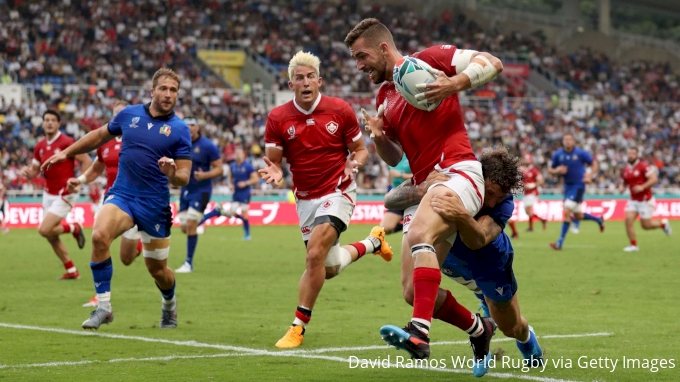 Jeff Hassler, Italy
On missing several scoring opportunities:
"It was very close. I think if we do convert on those, it's a different game, whether it's 14-7 or 17-7, we're a little bit closer and the context of the game changes. Those little things are frustrating, but we have to move past them and correct them for the next game."
On the hot and humid conditions:
"It was our first match. Italy has played one before this so they might have been a bit more accustomed to it, but we've been training in it so we should know what to expect. We can't use that as an excuse."
On the positives to take from the defeat:
"We created more opportunities than we have in games leading up to this, so that's a positive thing. We just need to convert them and stick around each other and grow from there.
"We have to try and correct some of those things in one-off tackles and boost ourselves up on defense, but overall we gave it our best."
Josh Larsen, Italy
On the defeat:
"We were just trying to stay positive and focus on the next task. We talked about remembering where our feet are and keeping on to the next task because we're creating a lot of opportunities, just need to finish them at times. We knew we could score points in there, we just need to turn up a few things on our defense. We had belief. Today just wasn't our day.
"At the end of it, the tank was empty for all of the boys. The effort was there. We just need to capitalize on some opportunities and be better next time around."
On the game:
"What we put out onto the training field actually came into the game. We found a lot of space in behind them. They're a really physical team, good rolling maul, big forwards carrying hard and straight. Credit to them, they played to their strengths and they got the win."
On the importance of getting some points on the board:
"It got the crowd behind us and we talked about that, how we need to try to ride the momentum at times. It would have been nice if it was 17-7, if we created one of those opportunities, but that's just rugby sometimes. We wanted to get on the board and I just wish it was a bit earlier."
On playing in his first Rugby World Cup match:
"It's special. Great atmosphere. The crowd was all behind Canada, which was great. I had my dad here visiting, he was in the crowd, so that was special to see him straight afterwards."