2019 Rugby World Cup
RWC Game 10: Fiji vs Uruguay
RWC Game 10: Fiji vs Uruguay
Fiji vs Uruguay match report
Sep 25, 2019
by Alex Rees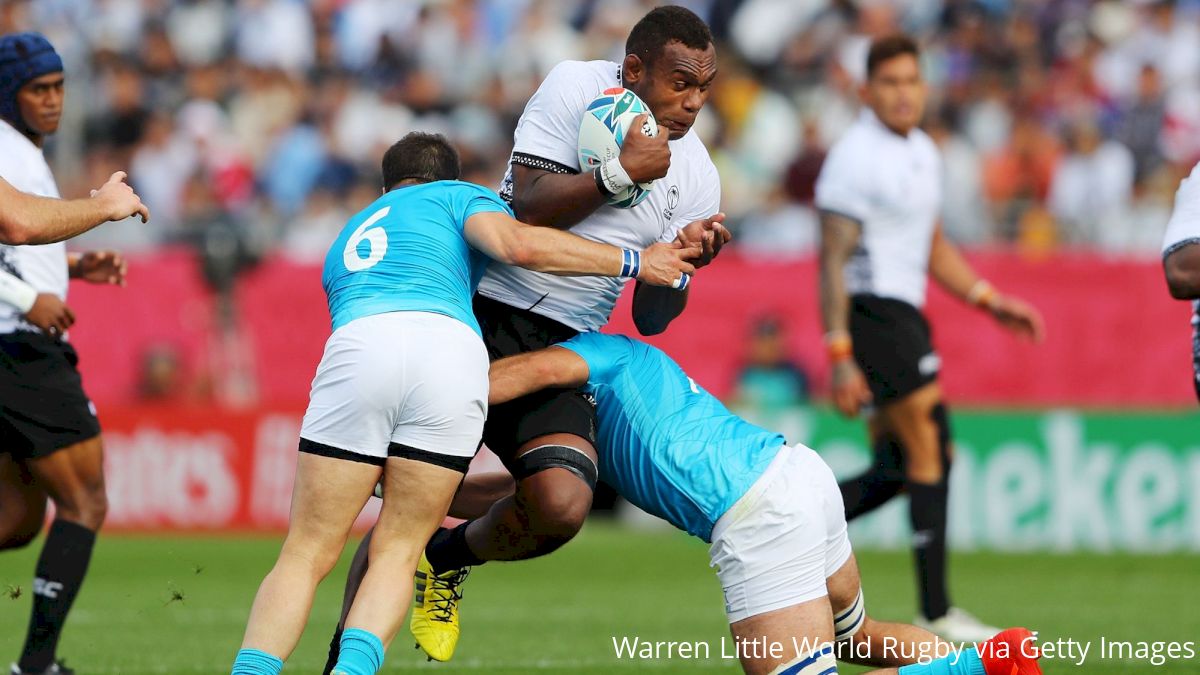 On a windy Wednesday afternoon at the Kamaishi Recovery Memorial Stadium, Uruguay capitalized on numerous Fijian errors to claim a 30-27 victory in their World Cup opener.
Fiji dominated in every statistical facet of the game, save for one hugely important stat: turnovers. Some careless ball handling allowed for three first half tries by Uruguay, and that was enough to get it done.
Match Stats
Fiji vs Uruguay stats and analysis
What They're Saying
Man of the match Felipe Berchesi, Uruguay
On kicking the 75th-minute penalty that put his team eight points ahead of Fiji:
"I was thinking to myself to treat it just like in training, as if the stadium was empty. I had cramps in my legs so I focused on kicking like I do in training, and aiming for the middle, inside the posts. It went through, luckily."
On what the win means to Uruguayan rugby:
"It's unreal. We lost 60 points against them in November. They made several changes against us today. It's outstanding. It's a really good day for Uruguayan rugby today.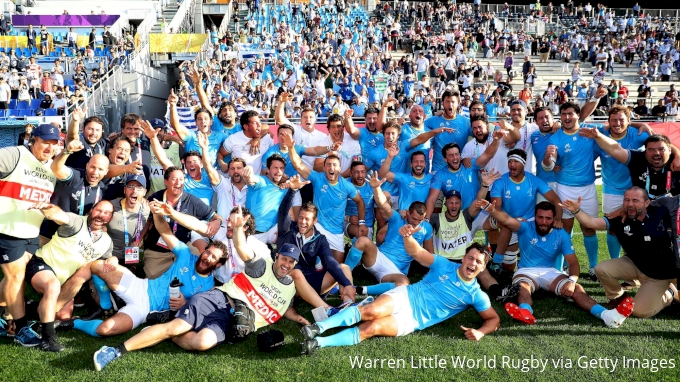 "I hope everybody could see that, and everybody joins to play rugby in Uruguay. We need more players.
"We're a really small union but we keep showing the world that we're in a good place and they have to support us because we've proved ourselves strong today."
Dominiko Waqaniburotu, Fiji
On the performance:
"I want to congratulate Uruguay on how they played today. They were the better team today and really deserved the win. They capitalised on our mistakes. We need to look back at ourselves and the team and the only way is forward from here. We can't stick on this result today."