2019 Rugby World Cup
RWC Game 9: Russia vs Samoa
RWC Game 9: Russia vs Samoa
Russia vs Samoa Match Report
Sep 24, 2019
by Alex Rees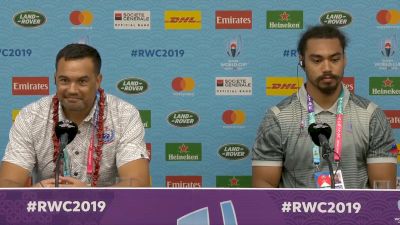 Samoa laid down a statement in their first match of the Rugby World Cup, handling Russia 34-9 and putting the rest of Pool A on notice.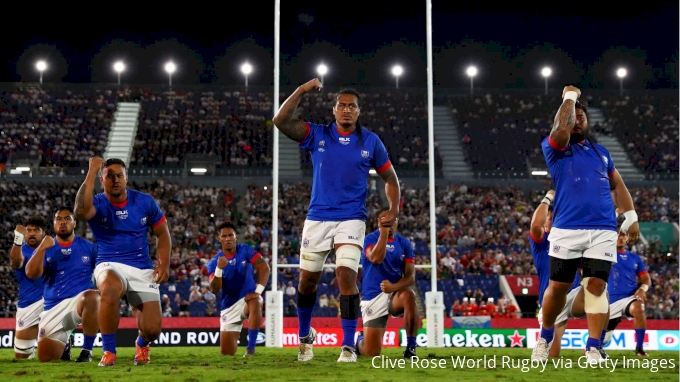 The Russians were in the game for a half, but it was clear they were suffering from playing their second game in five days. Their tackling wasn't up to snuff and Samoa took full advantage.
Match Stats
Russia vs Samoa Stats and Analysis
What They're Saying
Alapati Leiua, Samoa
On the result:
"Obviously it's our first game. That's just the start of it. So we'll all go back to look at our games and work even harder for next week."
On whether he expected Russia to be such tough opponents:
"Of course. Of course. We've seen that first game, obviously they put a lot of pressure on us today and credit to the boys. Obviously we stuck in there, and we came out with a win today."
Steve Jackson, Samoa coach
On the team's performance:
"Lose two players, and go down to 13 men, and we didn't let them score, so I'm really proud of them and in terms of defense, look we knew when we came out at half-time and the boys were still fresh, it was very positive. Then I'm just glad we got over the line."
On what Samoa need to work on:
"It's tackle technique really isn't it? We learned from this, we should have learned from that over the past week, with some of the people who have been cited. We've just got to be better in that area."