2019 Rugby World Cup
RWC Game 3: France vs Argentina
RWC Game 3: France vs Argentina
RWC Game 3: France vs Argentina
Sep 21, 2019
by FloRugby Staff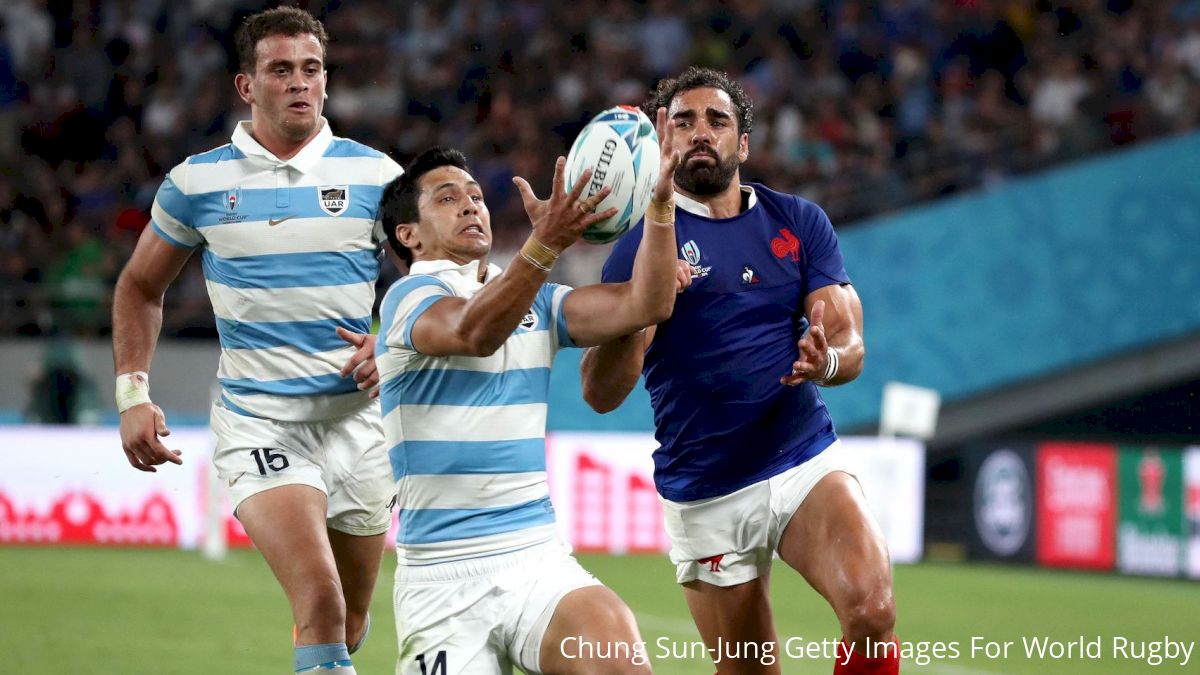 France ran out to a seemingly commanding lead only to lose it and trail 21-20 before a 69th-minute drop goal rescued it for the three-time Rugby World Cup finalists.
What They Said
Maxime Medard, France
"We were a little outplayed. We kicked too much ball and we didn't manage to put our game plan in place. Without ammunition, it becomes difficult to establish a rhythm. But we showed that we are a team with character."
"We cannot allow ourselves to relax because of the bonus points and all that. We must win the next two games. England is an ogre for us. They are several levels above us. We can't overthink things and play one match ahead. It's a bit of a cliche, but it's the truth."
Charles Ollivon, France
"It's awesome ... It's my first match in the Rugby World Cup. It's a victory in a match which not a lot of people saw us winning. Because of that, it's even more exciting and enjoyable. I always wanted to play in this competition and for a few months now I've been living the dream."
"We weren't only preparing for this game for one week. It's been on our minds for several months. This week we only did drills, without too much intensity so we could keep our powder dry for the match. We prepared well, worked on their weak points. We knew that it would be very hard. It was the match of their lives, they said. We're very tired, but tiredness is soon forgotten."
"Yeah, it was pretty committed. There was a bit of violence, it was going on in all areas. They are a fairly niggly team, they haven't won in quite a while - and France-Argentina, we know what it's all about. It's a big, big game, and we won despite the challenges. We'll be stronger for it."
Rabah Slimani, France
"We knew that it was going to be hard, but we managed to hang on. Not so long ago, we would have lost this match. But we kept our heads to win this opening game and make a good start to the tournament."
Mario Ledesma, Argentina Coach
"I don't think the game will decide whether we go to the knockout stage. We have analyzed and prepared for the first match and we think the result is because of the preparations not being fruitful."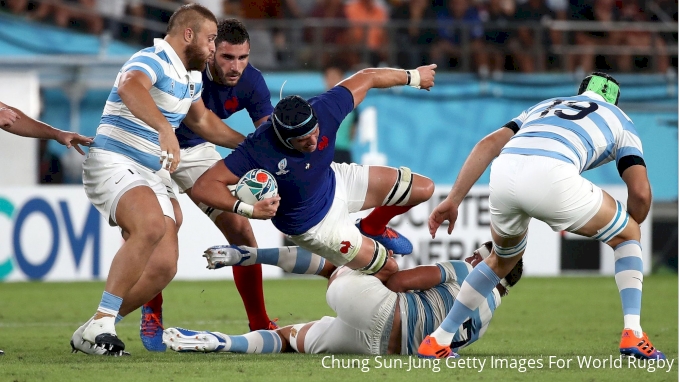 "We were not allowed to play our own game or execute our game plan. We gave away opportunities to the opponents and we had opportunities but we were not able to capitalize on those opportunities.
"The referee made two judgments which would have changed the momentum. If he made a different judgement then there could have been a different result but it took too long to change the direction of the game."
"When [Picamoles] intercepted the ball I think the touch judge calls it and the ref decides not to give it to us and we are playing on the front foot. I don't have a penalty count but the ref told them several times the next one was yellow and they had to watch out and they didn't get one.
"Clear one was the last one, the French tackler does not roll away, the number 9 cannot get the ball. It was a penalty under the post.That alone would have changed the game. I'm not forgetting what we didn't do in the first half but they were clear game-changing decisions."
Pablo Matera, Argentina
"I feel bitter very much because we can win this kind of match. We gave a big advantage to the opponent. There is no room for more mistakes, we have three more important games."
Matera, the captain, was the one to hand the ball to Emiliano Boffelli to attempt a long-range penalty goal, which he missed.
"We are behind by two points and he is a very good kicker. So if he is two or three meters behind the halfway line he can make a kick. He has missed the kick but we trust him and if we face it in the future we will make the same decision."