2019 Oktoberfest 7s
Can These 3 Eagles Break Into Friday's Olympic Plans?
Can These 3 Eagles Break Into Friday's Olympic Plans?
Oktoberfest is the first big opportunity for players to put their hand up for Olympic duty. Look out for these three guys this weekend.
Sep 18, 2019
by Alex Rees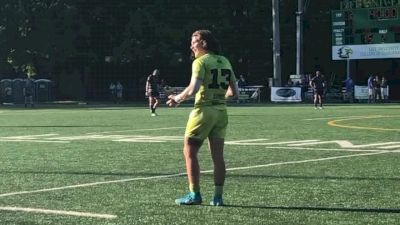 This weekend, the USA Eagles 7s team starts on the road to the Tokyo 2020 Olympics with Oktoberfest 7s in Munich, Germany.
Only 13 players will represent the United States at the Olympic games, so competition for spots will be fierce. Of course, there is still an entire HSBC tour to get through before then, but Oktoberfest is a huge opportunity for guys to break into the first team before this HSBC circuit begins.
Watch the Eagles compete at Oktoberfest 7s LIVE and On-Demand right here on FloRugby!
Coach Mike Friday has put together a team mixed with experience and youth. While Marcus Tupuola, Maceo Brown, Cody Melphy, Anthony Welmers, and Ben Broselle have all competed for the Eagles on tour, the seven remaining players for this trip are still rookies to the big stage.
However, rookie or not, these guys all can ball, and don't be at all surprised if one or more of them work their way onto the Tokyo Olympic team.
Here are three players you might be less familiar with that could turn heads this weekend in Munich:
1. Harley Wheeler

The former Life University standout has been arguably collegiate rugby's most dominant performer during his tenure in Marietta, playing both wing and center for the Running Eagles.
The 2019 Rudy Scholz award winner, given to collegiate rugby's most outstanding male player, has logged three national championships in four years and is known for his exceptional balance, brute strength, and unrivaled work rate.
He also brings with him a good skillset and an attitude that motivates his teammates on the pitch. Given more time training under Mike Friday at the Olympic Training Center, it's not out of the question that Wheeler could burst onto the scene in the way that current Eagle star Stephen Tomasin has.
2. Jake Lachina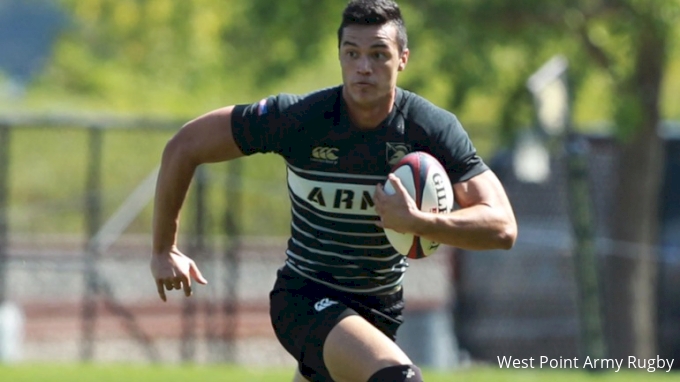 The Army West Point product had a remarkable collegiate career, bringing an X-factor to his team that made them one of the premier teams in the nation during his spell.
Lachina is one of the smoothest, most athletic players in the country, and he proved that time and time again playing fullback for Army.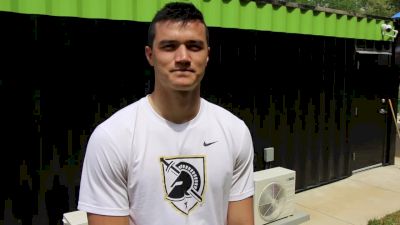 He has very good size for a 7s player, especially considering his blazing speed and ability to step very effectively off of both feet. He and teammate Cody Melphy were both exceptional for team Army at Rugbytown 7s, losing just one game on the weekend and impressing everyone in attendance.
Look for him to link up some more with Melphy this weekend in Munich.
3. Gavan D'Amore Morrison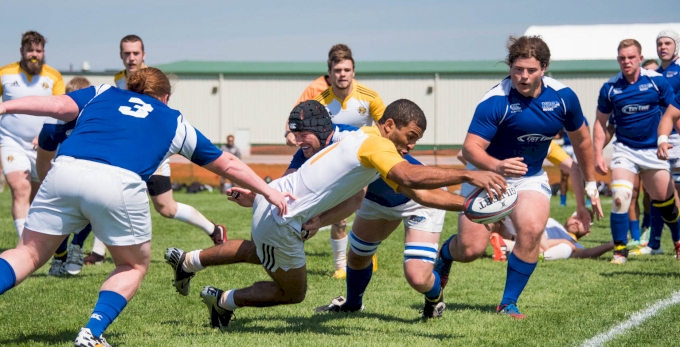 The former AIC and current Old Blue/Rugby United New York player is a Swiss-Army-Knife kind of guy that can do a lot of things from a lot of positions.
D'Amore Morrison's combination of footwork, speed, and sheer strength make him nearly impossible to tackle in the open field. He knows how to set up defenders and run at soft shoulders, and he is often seen busting through arm tackles.
If there's any one word to describe him, it would have to be "explosive." Though he was good at Rugbytown 7s, Gavan was phenomenal two weeks prior when he was our MVP of the USA Club 7s Nationals.
He's a gamebreaker with ball in hand, and does his best work running lines off of playmakers. Look for him to work nicely off of guys like Melphy and Tupuola to score a handful of tries this weekend.