2019 Oktoberfest 7s
USA Team Picked For Oktoberfest 7s
USA Team Picked For Oktoberfest 7s
The USA will play in the Oktoberfest 7s
Sep 13, 2019
by Alex Goff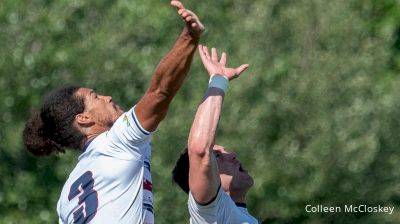 Phil Greening will lead a USA Men's 7s team at the Oktoberfest Sevens next weekend in Munich, Germany.
Held at the former Olympic stadium in Munich, the event will see eight national men's sevens teams compete before the start of the Olympic season.
All matches will be streamed LIVE on FloRugby for USA Subscribers
Oktoberfest Sevens will serve two main purposes for the Eagles Sevens program; primarily giving athletes within the wider player pool more game time while seeing how new faces fair against top international sides.
Anyone looking to take a claim for a spot on that coveted Olympic Games roster had better perform in Munich.
Three new names will feature in squad including Corey Jones, Gavan D'Amore-Morrison, and Aren Marten, who each stood out during the 2019 Club Sevens National Championships.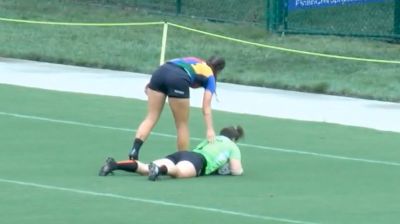 Morrison was recently contracted with MLR's Rugby United New York while Jones plays for NAV Sevens and Marten plays for the Kansas City Blues.
2018-19 Scholz Award-Winner Harley Wheeler is on the roster, as is Maceo Brown, the Grand Canyon University grad who helped lead the Ramblin' Jesters to a RugbyTown title.
The group will be led by USA Men's Sevens Assistant Coach Greening, with Cody Melphy picked as Captain.
Pool play begins at 8 AM ET on Sept 21 with the USA facing Fiji in Pool B. The Eagles Sevens will play Germany in Game Six and England in Game Ten on the first day of play. Australia, England, New Zealand, and South Africa will comprise Pool A.
"This is an excellent opportunity early in preseason for these players to showcase against the best sevens nations in the world. We are under no illusion how tough of an assignment this will be," said Greening. "I have no doubt these athletes will embrace the challenge of representing the United States in what will be a packed and exciting sevens atmosphere in Munich."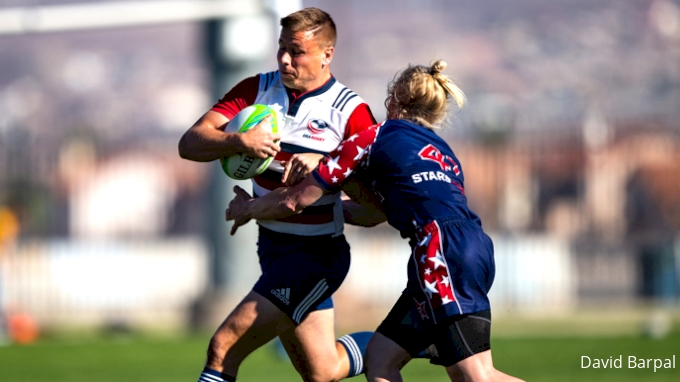 "I am really excited to see how these young men rise to the challenge with the quality of opposition they will face," said Mike Friday, who heads up the USA program. "This will be a significant test and, with that, an opportunity for them individually and collectively develop their technical and tactical skills. This group will need to be robust and resilient to meet the challenge and responsibility of wearing the jersey."
Every game will be LIVE on FloRugby for subscribers in the USA.
USA MEN'S SEVENS ROSTER | OKTOBERFEST SEVENS
| | | |
| --- | --- | --- |
| PLAYER NAME | POSITION | CLUB |
| 1. Ben Broselle | Utility | USA Sevens Residency |
| 2. Jake Lachina | Utility | Army West Point |
| 3. Corey Jones | Forward | NAV Sevens |
| 4. Gavan Morrison | Forward | RUNY / Old Blue |
| 5. Anthony Welmers | Forward | USA Sevens Residency |
| 6. Harley Wheeler | Forward | Rugby ATL |
| 7. Naima Fualaau | Halfback | USA Sevens Residency |
| 8. Cody Melphy (C) | Halfback | USA Sevens Residency |
| 9. Lauina Falatea | Center | USA Sevens Residency |
| 10. Maceo Brown | Center/Wing | USA Sevens Residency |
| 11. Marcus Tupuola | Center/Wing | USA Sevens Residency |
| 12. Aren Marten | Wing | Kansas City Blues |
USA MEN'S SEVENS STAFF | OKTOBERFEST SEVENS
Head Coach | Phil Greening
Assistant Coach & Team Manager | JD Stephenson
Assistant Coach | Anthony Roques
Athletic Trainer | Danielle Allen
Performance Analyst | Dave Gardner