After Week 4, it's clear who the top dog in the league is, but after that everyone else seems to be pretty even.
We know that Life West is the team to beat, but who is going to step forward and establish themselves as another genuine contender?
Watch the 2019 WPL Championships LIVE and On-Demand
FloRugby, November 1-3!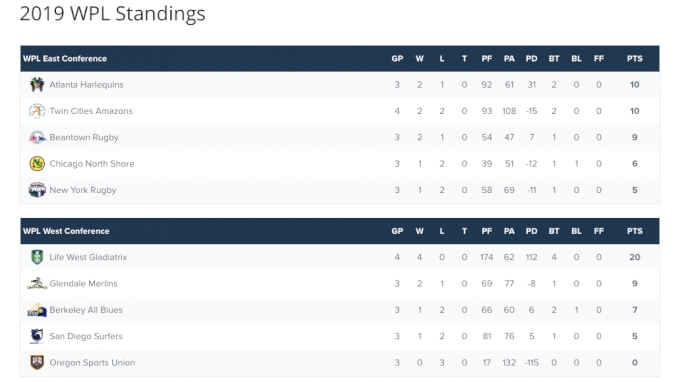 Glendale is certainly a team that can challenge Life West, and they'll play host this Saturday to ORSU. Berkeley and San Diego, despite their 1-2 records are both two of the strongest teams year in and year out. They'll square off in Berkeley this weekend in a pivotal game. Beantown is 2-1 and just a point back from first place in the East. They welcome New York into town on Sunday. Lastly, Chicago North Shore looks to halt a two-game skid against the Harlequins at home on Sunday.
Let's look at the matchups:
Glendale Merlins vs ORSU Jesters
Glendale is coming off a huge nail-biting win over Berkeley a week ago, and have to be feeling confident moving into Round 5. They will meet the winless Jesters on Saturday in a game which favors the Merlins to take home a bonus point.
With a win, the Merlins can close the gap some on the Gladiatrix. It would also be three wins on the trot for Glendale and, with a rematch against Life West on the cards, gaining momentum going forward is huge.
ORSU is in danger of digging itself a hole it can't get out of. For a team that finished 6th a year ago, finding themselves in the cellar of the WPL would be a letdown. Yes, playing without Rachel Johnson, one of our favorite players here at FloRugby, makes things more difficult. But one player doesn't make a whole team, and ORSU has time to prove it are still a quality outfit.
Players to watch
The Merlins are a deep team and they have strong decision-makers in key positions with Joanna Kitlinksi, Carmen Farmer, and Gaby Cantorna running the show from hooker, No. 8, and flyhalf respectively.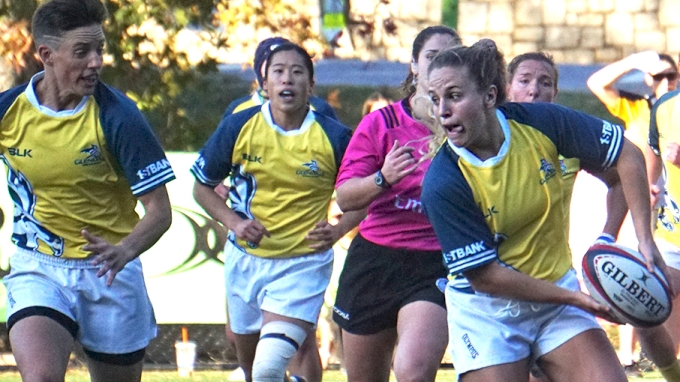 Veteran back-rower Anna Symonds has been playing very well for the Jesters.
Her passing and offloads are well-timed and can get OSRU on the front foot. It will be about maintaining continuity and quick ball against a disciplined Merlins defense this weekend.
Berkeley All Blues vs San Diego Surfers
This game is huge for both teams, no matter how you slice it. Both at 1-2, these squads need a win to remain in contention for one of the two semifinal berths in the West.
The All Blues have lost two straight, a competitive game with Life West, and an extremely close defeat to Glendale. San Diego, meanwhile, suffered fairly bad losses to each of those same two sides.
The two finalists at this year's Club 7s Nationals will both want to rediscover their winning form. There's no question they are capable. The Surfers are the defending WPL champs, after-all, and Berkeley has demonstrated this year that they can hang with anyone.
Players to watch
One of the key components to Berkeley's game is their set-piece accuracy, and hooker Katy Augustyn is a big reason for that. She is pinpoint with her throws, while also providing a good nose for the try line. She'll be important tomorrow.
One of the real game-breakers for the All Blues is center Bulou Mataitoga. Defensively she makes good reads and packs a punch with her tackles. Offensively she has really good vision as a distributor, but also the pace and moves to make breaks of her own.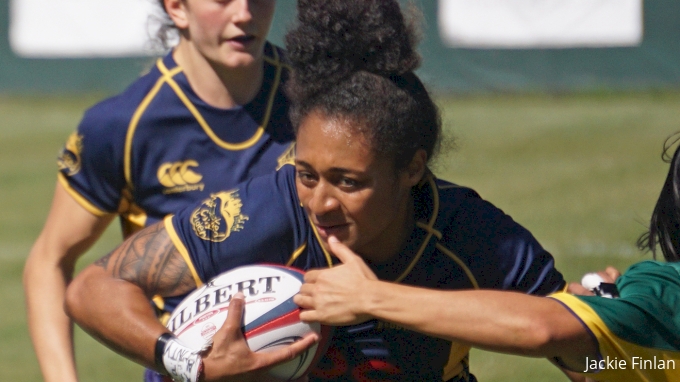 Without captain Kate Zackary this week, the Surfers will use rookie Genevieve Quirion on the openside flank. The former Harvard player has some big shoes to fill, but it's also a good opportunity to show what she's got.
Megan Foster will also be another key factor to the Surfers' cause. Her kicking off the tee and in open play stand out from everyone else in the league, and she can help San Diego to play in the right areas of the field. And, if Berkeley commits penalties in its own half, it's almost a guaranteed three points.
Beantown vs New York Rugby
It's a good-old-fashioned Boston-New York rivalry this weekend, and an important one at that. Both teams want to grab a win to stay in contention for one of the two semifinal bids in the East.
Beantown boasts one of the strongest defenses in the league thus far, and will be hoping they can lock down another opponent in New York. A win would get them to 3-1, and a really good position around the top of the East standings.
New York has had trouble on the road this season. Traveling has seemed to be a strain on their numbers, but with a shorter trip to Boston than the previous ventures to Atlanta and Minneapolis it stands to reason they'll be closer to full strength this go around.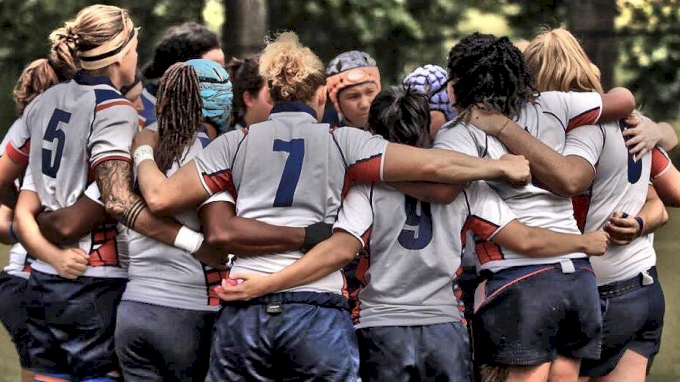 Players to watch
For Beantown, flyhalf Tatjana Toeldte runs the system well. Her tactical kicking and defensive organization are important facets of the Beantown defense.
The women from Boston will also get a big boost off the bench, as three-time World Cup participant Stacey Bridges suits up in the WPL for the first time in 2019. She's well-known for her offloading ability, and she'll provide a huge spark for Beantown if she needs to come in.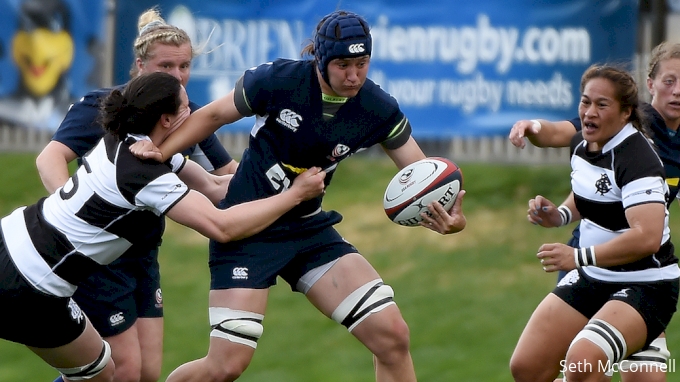 The Beantown centers will have their hands full on Sunday with New York's Misha Green. She scored a blinder of a try last weekend against Twin Cities, showcasing her turn of pace and elusiveness.
Chicago North Shore vs Atlanta Harlequins
Chicago had a wonderful start to the year, putting a whooping on Twin Cities at home. However, the past two games haven't gone their way, and they could really use a victory on Sunday to right the ship.
Atlanta, on the other hand, has had a different run of form. Playing shorthanded in Week 1, they lost on the road to Beantown. However the previous two games have been big wins over New York and Twin Cities. They appear to be emerging as a favorite in the WPL East.
The Quins like to score points, while North Shore is a defensively-suited unit. It's a clash of styles and should be a good game. Can Atlanta make it three in a row? Or will North Shore get back in the win column with a big performance at home.
Players to watch
Chicago's halfback connection is going to be very important this week. Shore has only managed eight points combined in their last two outings, so the play of Rose Dibalsamo and Kathleen Stanley is key to them getting some offense generated.
Atlanta's Lisa Jackson has been great this year, and her hat trick two weeks ago is a testament to her carrying ability as a tight-five player. This week she moves from prop to second-row.
Harlequins No. 8 Cortney Kuehl will once again be a center-piece to their efforts from the back of the Atlanta scrum.
The Club 7s Dream Teamer is a versatile player, with the power, footwork, and speed to score from anywhere on the field. She's a standout performer most weeks, and figures to be the same this Sunday.
Watch the 2019 WPL Playoffs LIVE and On Demand right here on FloRugby, Oct 25-27!