2019 West Coast 7s
Arizona Changes Strategy For West Coast 7s
Arizona Changes Strategy For West Coast 7s
Arizona Changes Strategy For West Coast 7s
Sep 11, 2019
by Alex Goff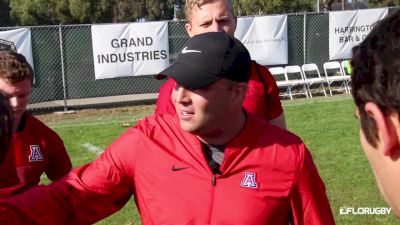 Don't look now, because it's not pretty, but the college 7s landscape is entering a period of uncertainty again.
As if it ever left. With the CRC's future very much in flux after the implosion of United World Sports, several birds are circling hoping to pick up its tasty carcass. Meanwhile, the USA Rugby Collegiate 7s is still changing, splitting into six different divisions for the last tournament (shown live and on-demand on FloRugby).
What that could mean has some college teams reevaluating how they approach the season. With strong rumors swirling that if the CRC is reborn or re-worked it will be a qualifier-only tournament and not an invitational, teams are making sure they are in the best position to qualify.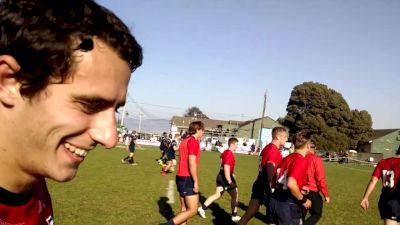 "We're changing how we do things," said University of Arizona head coach Sean Duffy. "In other years we have rotated guys through three tournaments because it gets players playing time and it is a good way to get freshmen involved in the program quickly."
But this fall, Duffy is targeting the opening West Coast 7s as a chance to get his freshmen and sophomores on the field. After that, the West Coast 7s on Treasure Island in San Francisco, and the PAC Conference 7s will be a more experienced group designed to win the tournament and secure any qualification needed for the spring.
Watch the 2019 West Coast 7s LIVE From Treasure Island October 19-20
"We plan to take a pretty strong team to Treasure Island," said Duffy. "This year's team is good and experienced. I think we might have a bit more pace than in previous years. But the key is also we need to get those younger guys playing, because it's a long season and you never know who we might need later on."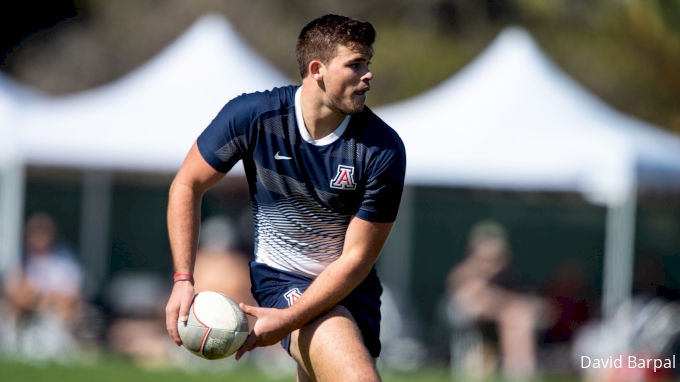 Last year, Arizona came within one play of beating Cal in the semis of the West Coast 7s, but then in the spring underperformed in both USA Rugby nationals and the CRC, thanks in part to some injuries.
This year, some of those players are back. Matt Rogers returns for his final semester at UA—he graduates in December. He could have retained his captaincy but lobbied for Ben Scoular to assume that role, and he is likely to lead the team into the spring 15s season, as well. Either way, it's a good leadership duo. Joe Sargeant is a very skilled player who got hurt before the spring tournaments. He is back and ready to take control.
But the uncertainty in what the spring will hold remains. As a result, this year, whatever qualification road they take, and Wildcats are looking to put the pedal down hard.