Quarantine & Chill With A Year's Of Worth Of Rugby
Quarantine & Chill With A Year's Of Worth Of Rugby
Need your sports fix as you quarantine during these trying times? FloRugby has got you covered.
Mar 16, 2020
by Alex Rees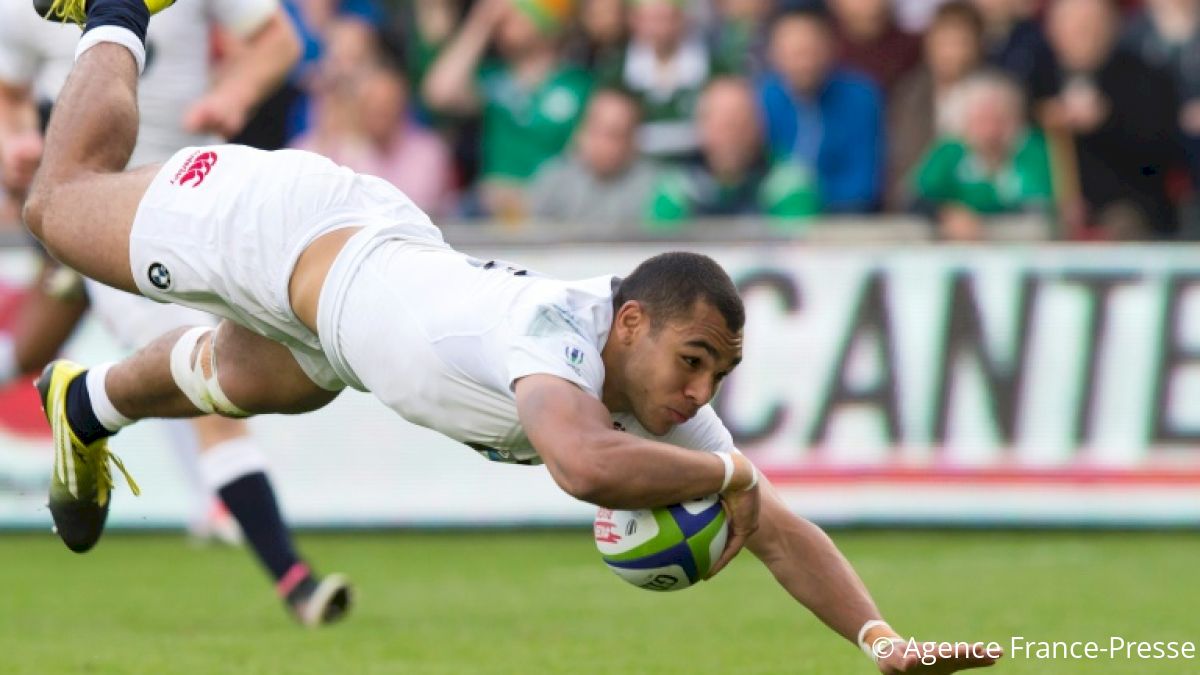 As we navigate through these trying times both nationwide and worldwide, we must do so without one of our greatest reliefs.
Nearly every athletic event has been canceled or postponed as a result of the ongoing spread of the coronavirus, and as such players, fans, organizers, vendors, administrators, and any and everyone involved with sport find themselves in limbo as we wait this pandemic out.
Life without sports pic.twitter.com/Qs7myBSres

— Barstool Sports (@barstoolsports) March 12, 2020
However, if there is a silver lining here, this is an opportunity to reflect upon and appreciate competitions gone-by.
Here we present a year's worth of FloRugby action, dated September 8th 2018 -- September 8th 2019, that subscribers can dive back into as we quarantine the time away in the coming weeks.
In the aforementioned year, FloRugby subscribers were able to watch over 300 events spanning men's and women's, boys' and girls' rugby, ranging from school to club, to professional, to international competition.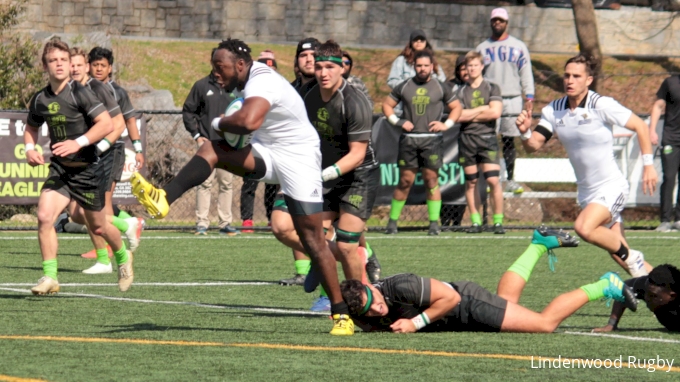 Additionally, subscribers have access to every FloRugby archive dating back its inception in 2016. If there's ever a time to delve into the recent history of rugby, particularly here in the United States, it would be now.
Here's the gamut of events from Sep. 8th 2018 -- Sep. 8th 2019:
Women's International Rugby
Over the past year, FloSports has made a commitment to showcasing women's rugby, particularly on the international level. Subscribers are able to watch 29 international women's matches during this past calendar year.
AUTUMN INTERNATIONALS
Beginning last fall, FloSports aired three major test matches between four of the top five women's teams in the world. Subscribers are able to watch:
SIX NATIONS
Moving forward into the new year, FloSports also aired the entire Six Nations which included:
WOMEN'S SUPER SERIES
During the summer, the top five women's teams in the world squared off in a round robin in Chula Vista, CA and subscribers had access to watch all of those games:
HSBC 7s WORLD SERIES
*In addition, FloSports also broadcast the USA Eagles vs Barbarians match in the Spring.
Men's International Rugby
On the men's side, subscribers were also helped to a solid lineup of test matches over the course of this last year. Viewers are able to watch 54 official test matches, as well as the USA Eagles vs Maori All Blacks, and nine more games from the Americas Pacific Challenge (contests which aren't technically test matches.)
AUTUMN INTERNATIONALS
During the Fall, FloSports was able to air 12 huge matchups between predominantly Tier 1 nations as well as two quality showdowns featuring the Eagles. Subscribers are able to watch:
AMERICAS PACIFIC CHALLENGE
Also in the Fall, subscribers got access to nine games in the Americas Pacific Challenge, which showcased the younger or developmental teams of the Americas nations. While the games weren't considered actual tests, they still featured in large part the guys who will be playing in the 2019 or 2023 World Cups. Here's what viewers are able to see:
AMERICAS RUGBY CHALLENGE
To begin the 2019 year, FloSports aired the Americas Rugby Challenge, which pits six northern and southern American teams against each other in the Americas version of the Six Nations. Here are the 15 games that Flo Subscribers are able to see:
RUGBY EUROPEAN CHAMPIONSHIP
While the Six Nations is the annual round-robin tournament for Tier 1 countries in Europe, the Rugby European Championship is the version of the competition for Tier 2 countries. Those matches from 2019 are viewable for subscribers, including:
Women's Club Rugby
In the past year, FloSports was able to broadcast most of the women's rugby playoffs across three divisions, WPL, Div. 1, and Div. 2, as well as all of the Club Rugby 7s National Championships.
WPL
DIV. 1
D1 Quarterfinals
D1 Semifinals
D1 Final
DIV. 2
D2 Quarterfinals
D2 Semifinals
D2 Final
CLUB 7s
Viewers are able to watch each and every game from the 2019 Club 7s Nationals:
Men's Club Rugby
Over the past year, subscribers are able to tune into a lot of club rugby, including nearly all of the Pacific Rugby Premiership, and the Quarters, Semis, and Finals for the Div. 1, Div. 2, and Div. 3 playoffs.
Pacific Rugby Premiership
DIV. 1
D1 Semifinals
D1 Final
DIV. 2
D2 Quarterfinals
D2 Semifinals
D2 Final
DIV. 3
D3 Quarterfinals
D3 Semfinals
D3 Final
CLUB 7s
Viewers are able to watch each and every game from the 2019 Club 7s Nationals:
Club 7s Nationals
Women's Collegiate Rugby
In the past year, FloSports offered coverage of the women's Div. 1 and Div. 2 spring and fall championships, as well as the 7s national championships which included:
DIV. 1
Fall Final
Spring Final
DIV. 2
Fall Semifinals
Fall Final
Spring Semifinals
Spring Final
7s
Men's Collegiate Rugby
For the past year, FloSports presented subscribers with the chance to watch the West Coast 7s, the D2 and D1AA fall championships, all of the Life and St. Mary's home 2019 home games, the D1AA spring championship, the entire D1A playoffs, and all of the Collegiate 7s National Championships
D2
Fall Semifinals
Fall Final
D1AA
Fall Final
Spring Final
D1A
LIFE UNIVERSITY HOME GAMES
ST. MARY'S COLLEGE HOME GAMES
D1A ROUND OF 16
D1A QUARTERFINALS
D1A SEMIFINALS
D1A FINAL
7s
Professional Rugby
Last year, subscribers are able to watch professional rugby from France and England. Viewers could watch two Top 14 games per week, and one French D2 game per week, as well as the English Premiership 7s and the English Premiership Cup:
FRENCH TOP 14
FRENCH D2
PREMIERSHIP CUP
PREMIERSHIP 7s
Girls High School Rugby
FloSports aired the girls Ohio State Championship game, the girls NAHS 7s tournaments in Orlando and Salt Lake City, and the girls NAI 7s in the past year:
OHIO STATE FINAL
NAHS ORLANDO
NAHS SALT LAKE CITY
NAI 7s
Boys High School Rugby
FloSports aired the boys Ohio State Championships, the boys High School Nationals, the boys NAHS 7s tournaments in Orlando and Salt Lake City, and the boys NAI 7s this past year:
OHIO STATE FINALS
HIGH SCHOOL NATIONALS
NAHS ORLANDO
NAHS SALT LAKE CITY
NAI 7s