Two Saturday and two Sunday showdowns highlight another great week of WPL as we head into Round 4 of this year's competition.
Undefeated Life West could get its stiffest so far in 2019 with a road trip against the defending champion San Diego Surfers. Before that, the Glendale Merlins will meet the Berkeley All Blues in northern California in another big matchup.
On Sunday it will be Chicago North Shore hosting Beantown and New York Rugby traveling to Minnesota to take on the Twin Cities Amazons.
Berkeley All Blues vs Glendale Merlins
The first game of Week 4 figures to be a doozie. The Merlins will be confident following their recent victory over the Surfers, while the All Blues look to bounce back after a competitive match with the league-leading Gladiatrix didn't go their way.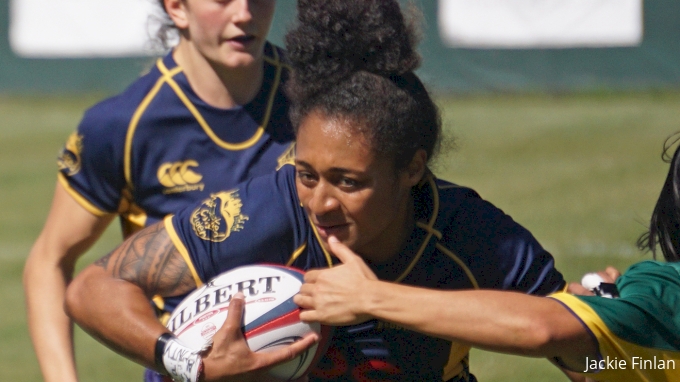 Both teams figure to push for a championship as the season progresses, but falling to 1-2 will not be the start either one of these contenders want. On the other hand, winning a big early-season contest like this could be a big boost moving forward.
Players to watch
For the All Blues, look out for winger Laura Thacker. She may not be the biggest player out there, but she's always one of the biggest threats. Her acceleration with ball in hand is a weapon, and a key reason for her two-try outing a week ago against Life West.
While the Merlins have a number of weapons throughout the team, look for ever-reliable Joanna Kitlinski at hooker to be the rock in the heart of the forward pack. She is powerful in the contact and has a good overall awareness on the field that allows her to work well in support and to link up with teammates.
San Diego Surfers vs Life West Gladiatrix
The league's most impressive team thus far has not been the defending champs, but rather the newcomers, Life West.
Saturday's meeting between two of Cali's finest has the makings of a barn burner. Both teams like to play an expansive, free-flowing game which should serve spectators well.
Should Life West win, they could start putting some distance between themselves and the rest of the pack in the WPL West. That would also pit San Diego into a 1-2 hole which, despite the season still being young, is not a situation they want to find themselves in.
The Surfers have elected to tweak with their lineup quite a bit for this weekend. Laura Easterling moves from the back row to the second row, Ashlee Byrge shifts from scrumhalf to flyhalf, and Megan Foster (now playing fullback) trades places with Teigan MacDonald (now playing center.)
Players to watch
It's extremely hard to single out any particular players for either team, given the depth of both teams' rosters. Nevertheless, we'll go with these two for this week:
For San Diego, second row Laura Easterling is coming off a massive two-score effort against ORSU, and is one to keep an eye on Saturday. She is strong and fast, with good footwork for a loose-forward.
On Life West, watch out for scrumhalf Nikki Kenyon. She does a great job of running the show for her team, bringing a great skillset and tempo to the game. She'll also surprise you with a subtle show-and-go around the fringes if you aren't paying attention.
Chicago North Shore vs Beantown
Two teams that got off to great starts in Week 1 before suffering tough losses in Round 2, North Shore and Beantown will both want to get back into the win column on Sunday.
The ladies from Chicago were on fire in their first game, taking down the Amazons 31-10, but were unable to string together a good follow-up performance. They fell to New York by a 31-5 scoreline a week ago.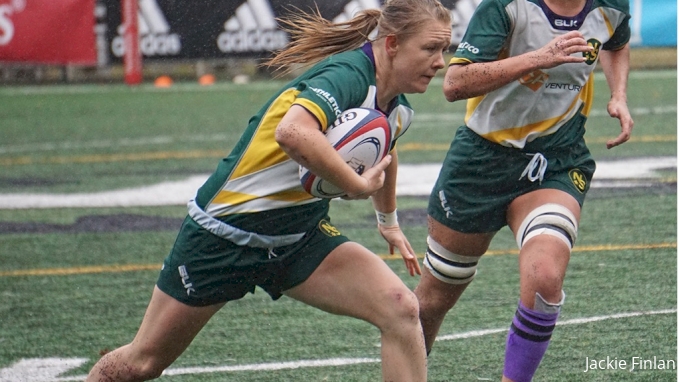 Beantown opened the campaign with a convincing 32-22 win over Atlanta, but dropped their next game to the Amazons 22-12. It's certainly within their ability to snag another victory this weekend, so long as they travel well and bring their best effort.
Players to watch
On Chicago, USA Eagle Charli Jacoby is a force in the front row. Her ballcarrying ability and defensive presence are both vital to North Shore's efforts week in and week out.
On Beantown, center Amanda Schweitzer has been a real bright spot. She has put together multi-try outputs in each of Beantown's first two games. She is a young player that seems headed for a really successful career if she sticks with it.
Twin Cities Amazons vs New York Rugby
The Amazons are coming off a tough loss to Atlanta, but have a chance to get back to .500 with a win at home this Sunday. The East is shaping up to be a very competitive conference, and these inner-conference matchups are huge in determining how the standings play out.
New York didn't fare too well in their opener against Atlanta on the road, but they came out swinging at home a week ago against Chicago.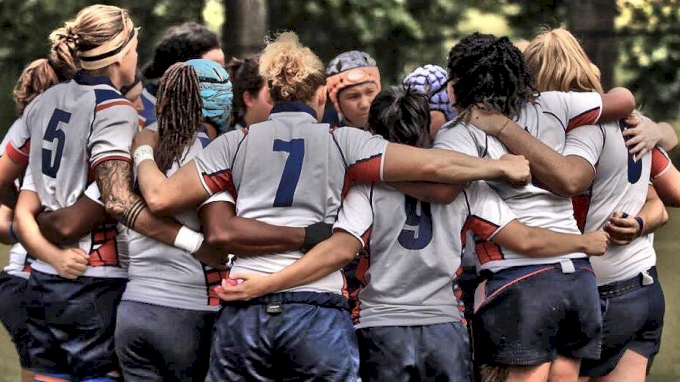 They're back on the road this weekend, and they won't want a repeat of what happened the last time the played away from home; only 18 players traveled to Atlanta to take on the Harlequins, and the result speaks for itself.
Players to watch
Amazons fullback Kaelene Lundstron is coming off a hat trick a week ago, and she'll be looking to bring that same attacking prowess with her to this weekend's contest.
New York second row and USA Eagle Alycia Washington is always one to watch for her engine on the field, as well as her athleticism. She leads the team from the front, and a good showing by her will aid the New York cause.