2019 Summer Test Series
Who's #1 This Week? Test Match Rankings Ramifications
Who's #1 This Week? Test Match Rankings Ramifications
A look at the rankings ramifications from this week's test matches.
Sep 6, 2019
by Alex Goff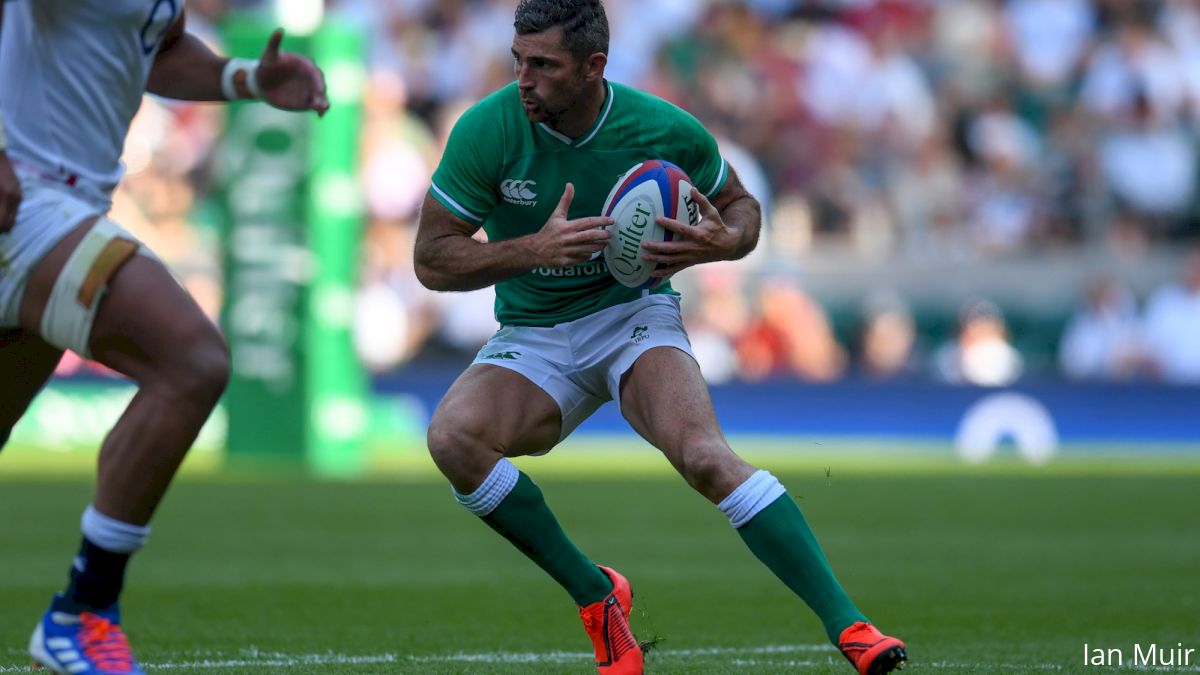 We can crown yet another World Rugby #1 this weekend as the final pre-World Cup test matches get underway.
Saturday's Ireland vs Wales clash in Dublin could see Ireland or Wales go to the top of the World Rugby rankings. Ireland only needs to win; Wales would need to win by 15 or more. New Zealand, currently #1, will get no boost from beating Tonga, so it's all up to Ireland and Wales.
LIVE on FloRugby
September 6th
September 7th
In addition, the USA can make a move either direction. A win over Canada along with an Italian loss to England puts the Eagles past Italy to #13. A loss to Canada (regardless of how Tonga does against the All Blacks) will see the Eagles fall below Tonga to #15. If, somehow, Samoa beats Australia as well, the USA would drop to #16.
Here's a look at the rankings ramifications of this weekend's test matches.

JAPAN (10) v SOUTH AFRICA (5)
South Africa will swap places with Wales if they win and the Welsh lose by more than 15 points to Ireland
Second place is possible for South Africa, but this also needs England to lose to Italy and New Zealand to lose to Tonga by more than 15 points
The Springboks cannot fall any lower than their current position of fifth
Japan will climb above Fiji if they beat South Africa
A Japanese win by more than 15 points, combined with defeat for Scotland against Georgia, would lift the Brave Blossoms to an all-time high of eighth
Eighth is also possible if Japan win by a smaller margin so long as Scotland lose by more than 15 points
SCOTLAND (7) v GEORGIA (12) LIVE 2:30 PM ET Friday, September 6

Scotland cannot climb any higher than their present position of seventh
They will, though, drop below France if Georgia avenge last weekend's defeat
If they lose by more than 15 points—or Japan beat South Africa by that margin—then Scotland will fall to ninth
Georgia must win by more than 15 points to climb above Argentina
The Lelos will be overtaken by Italy if they lose and the Azzurri beat England
ENGLAND (3) v ITALY (13) LIVE 2:45 PM ET Friday, September 6
A victorious England can only move up to second if both Ireland and New Zealand lose
England will swap places again with South Africa if they lose and the Springboks avoid defeat against Japan
Italy will replace Georgia in 12th if they win and the Lelos lose to Scotland
Wins for USA and Tonga would see a beaten Italy slip down the rankings to 15th
Combine the above with a Samoan victory by more than 15 points and the Azzurri would fall to their lowest ever ranking of 16th
NEW ZEALAND (1) v TONGA (15)

Neither team's rankings points will be affected by a New Zealand win, but a Tonga win changes a lot
Tonga can climb as high as 12th with a huge upset, but could also move up with a loss and a USA loss
New Zealand will lose top spot if Ireland win or Wales triumph by more than 15 points in Dublin
New Zealand could drop as low as fifth if they lose by more than 15 points and other results go against them
Tonga can fall one place in defeat, but only if Samoa beats Australia
AUSTRALIA (6) v SAMOA (16)
Australia cannot improve their rating or position even with an emphatic victory
Samoa cannot climb the rankings with a narrow victory unless the teams above them lose
Samoa could gain as many as three places and move up to 13th – their highest position for more than four years – but it would need a weekend of upsets for that to happen
IRELAND (2) v WALES (4) LIVE 9 AM ET Saturday, September 7
With New Zealand unable to improve their rating with victory over Tonga, Ireland can climb to the top for the first time if they beat Wales
A draw would be enough to do this if New Zealand fail to beat Tonga
Wales would drop to fifth in defeat if South Africa win by more than 15 points—unless England lose to Italy
Wales will climb to second in victory or return to top spot if they win by more than 15
The sides will swap places if Wales win and New Zealand, England and South Africa also triumph by less than 15 points
Ireland will drop to fifth if they lose by more than 15 points and South Africa and England both win
CANADA (21) v USA (14) LIVE 10PM ET Saturday September 7

USA will climb one place if they win and Italy lose to England
USA will drop below Tonga if they lose to Canada, even if the 'Ikale Tahi are also beaten
If Samoa also stuns Australia then USA will drop another place to 16th
Canada will fall one place in defeat, two if by more than 15 points which would mean they enter RWC 2019 as the lowest-ranked of the 20 teams
Canada cannot catch Russia above even if they triumph by more than 15 points