2019 Summer Test Series
6 Players With The Most To Prove In Final Warmup
6 Players With The Most To Prove In Final Warmup
The last weekend of the Summer Test Series and these six players have the most to prove.
Sep 6, 2019
by Austin Willis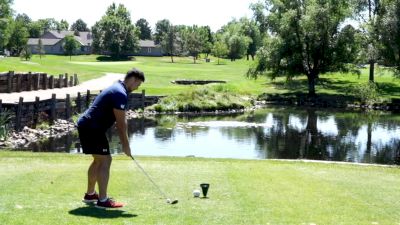 The rugby newswire has been buzzing throughout the Summer Test Series. Criticism and cynicism from fans and pundits over who's going to get into the World Cup squad, and who will be left out.
We've seen the World Rankings change twice and Ireland suffer their biggest loss to England ever.
Now, in the final weekend of matches before the Rugby World Cup there are six players who still have to prove their worth to their teams and their country.
September 6th
September 7th
Ruaridh McConnochie (England)
No one has more to prove this weekend than England winger Ruaridh McConnochie. Just 12 months ago McConnochie was playing in the Rugby World Cup 7s. A year later he's punched his ticket to the Rugby World Cup in Japan completely untested.
Eddie Jones twice named McConnochie to the Summer Test Series squad to face Wales only to pull him out due to health concerns.
This weekend is it. Against Italy on Friday England's bolter will get his first and only test ahead of the World Cup.
Duncan Taylor (Scotland)
Enraged Scotland fans have lashed out on social media after Gregor Townsend's omission of Huw Jones from Scotland's Rugby World Cup squad. This will put even more pressure on the man wearing the #13 jersey this weekend.
Duncan Taylor hasn't played at Murrayfield since 2016 and while he is apparently fully healthy after being injured, he'll have all the eyes of Scotland on him this Friday at home against Georgia.
Jean Kleyn (Ireland)
Irish fans everywhere are fuming over Devin Toner's omission from Ireland's Rugby World Cup squad. Joe Schmidt shot back at World Rugby Vice-Chairman after his snide comments on Schmidt's selection of South African born Jean Kleyn over Devin Toner.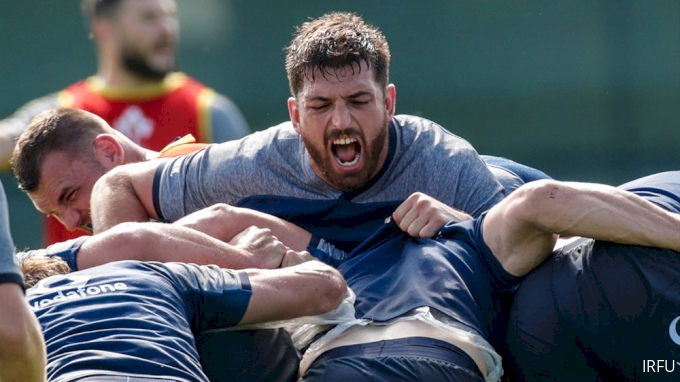 Conor Murray calls the 6-8, 267-lb lock "a bit of a wrecking ball."
That's what Kleyn will have to be Saturday against the Welsh top side to fight his way out of the ire of Irish fans ahead of the Rugby World Cup.
Nate Augspurger (USA)
Augspurger isn't dealing with the expectations of angry fans like many of the guys on this list, but Augspurger is playing for a World Cup spot and minutes in those RWC matches.
Alongside Augspurger on the scrumhalf depth chart is Shaun Davies and Ruben DeHaas. Davies seems to hold the top spot, but ahead of the World Cup there's been no clear-cut 1-2-3. Davies and De Haas are certain locks to go to Japan. Davies the groomed veteran this World Cup cycle and De Haas as the next in line for the 2023 Rugby World Cup. Augspurger is somewhere in the middle.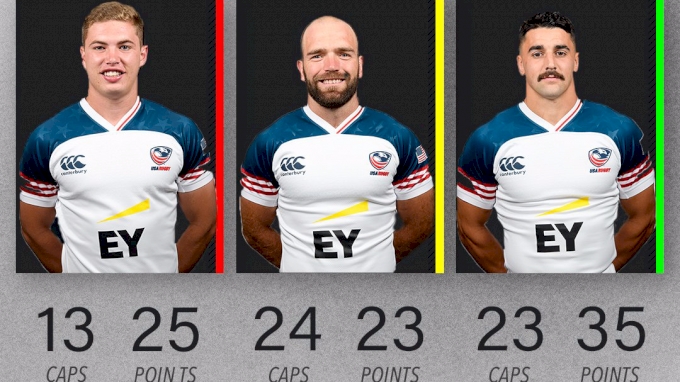 Put on a bad showing this weekend and Gary Gold may find an extra forward to bring along.
Augspurger is a proven contributor on the wing, unlike the other two scrumhalves. Augspurger provides roster flexibility for Gary Gold's squad, but if he can't pull off a win against Canada he could play himself out of the squad.
Rhys Patchell (Wales)
Patchell was once tapped to be the next Welsh flyhalf, but head injuries derailed him some. Last Saturday against Ireland Warren Gatland gave Jarrod Evans the start and brought Patchell off the bench.
It felt something like an NFL pre-season quarterback battle. Evans stunk it up and it looked like he'd handed the Irish the number one World Ranking with a 15+ point win, until Rhys Patchell came in and brought Wales back.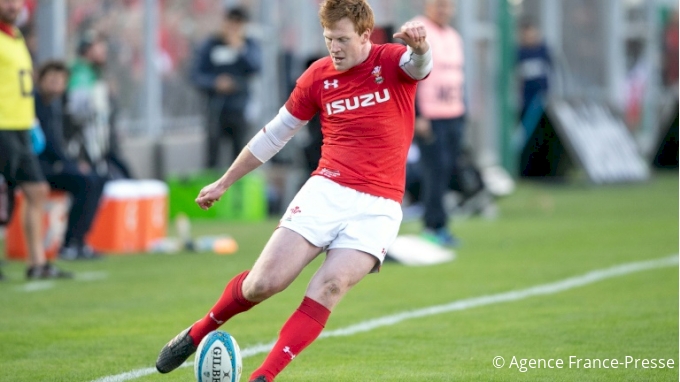 Patchell was poised and unpredictable and that's why he was named to the World Cup squad following the match. This weekend he can climb further.
With Gareth Anscombe tearing his ACL in the first warmup match Patchell is now positioned to see some playing time in the Rugby World Cup. Beat the best flyhalf in the world, Johnny Sexton, in the last match before the World Cup and you'll have the country behind you all the way to Japan. Beat him by more than 15 points and Wales are again #1 heading to Japan.
Johnny Sexton (Ireland)
He's back from injury and he'll lead the Irish against a strong Welsh squad this Saturday at home in Dublin.
You might be asking, what more does the best flyhalf in the world have to prove?
Sexton has to prove that the Ireland team we've seen the last three warmup matches are not the team we'll see in the World Cup. He needs to silence the woes of the Irish faithful about the backup flyhalf role. Silence the chat about the timing of Carberry's return to health.
Johnny Sexton is the man that's going to dig Ireland out of the rut they seem to be in at the worst time.
The pressure to perform weighs heavy this weekend for these six players. Only Johnny Sexton has faced such pressure before, but they all will face so much more in just a couple weeks.