Is the Eagle lineup a surprise, or did we just get it wrong?
In this week's Miss Pass we speculated on how Gary Gold would approach picking his team to face Canada. We figured Gold would rest some regular starters, and he is, sort of, and he's not, sort of.
A Mix Up Front
Take a look at the props and you see two very experienced guys coming in. But at the same time, we on the Miss Pass Show knew we'd see Eric Fry and Titi Lamositele because we haven't seen much of them of late. So, clearly, Gold is in a good position here, in that he's starting seasoned players who just need a little game time.
Watch USA vs Canada LIVE on FloRugby for USA-based subscribers.
KO 10 PM ET September 7
Same goes for hooker. Joe Taufete'e was a bit of a question mark as he's been dealing with an injury, and as a result, Gold has started three different hookers and used four — none of them Taufete'e.
He's seen those guys, now back to the player with 20 tries in 22 test matches.
At lock, we kind of expected to see Ben Landry and Nate Brakeley. With Greg Peterson being pretty much a lock at lock and Nick Civetta working his way back from injury, Gold went for the big GP over testing a different combination.
Landry, by virtue of this pick, looks to be settled nicely into this squad and he deserves it.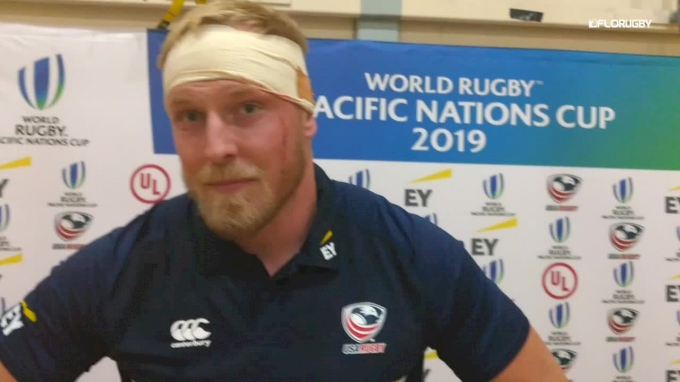 Create a free account to unlock this video!
Get Started
Already a subscriber? Log In
The back row is kind of full of questions. It's hard to know which flanker combination is exactly the right one. This looks close to a front-line group, though, and Cam Dolan is the only No. 8. Dreams of testing out Riekert Hattingh were dashed when he hurt his knee.
USA Names Lineup To Face Canada
So Dolan has to play, even though this writer said he wouldn't. The message is more: he doesn't have to, but he's the guy, and that's that.
Malon Al-Jiboori is still raw in some ways, but his athletic stats are very strong. He, Brakeley, and Olive Kilifi are on the bench with one more audition to give. The rest are cover.
Getting It Right
The Miss Pass guys got it pretty much right in the backline. No AJ MacGinrty; the scrumhalves we've been seeing take a rest. Marcel Brache gets a look in the #13 jersey. The only place Miss Pass got it wrong was thinking Gold would start Mike Te'o and rest Blaine Scully.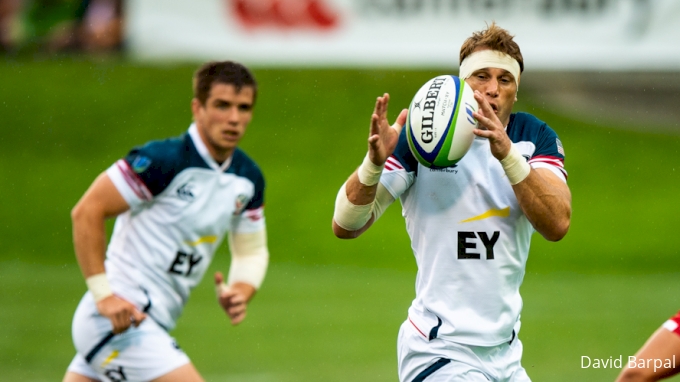 Scully's in no mood to rest up and Te'o will get his chance. Martin Iosefo has a key role to play on the left wing.
The halfback combination of Nate Augspurger and Will Magie makes sense. Both players need one more moment, and this start is it. Both will likely make the World Cup squad, but can't go into the World Cup cold.
So this is a strong USA team, especially in the tight five. It's one with a few players still playing for spots, and a few still playing for regular starting spots. But it's not a second-string side at all, and while Canada will be geared up and ready in Vancouver, this lineup can beat them.