Cal Welcomes 12-Player Freshmen Class
Cal Welcomes 12-Player Freshmen Class
Cal brings in a small but talented freshman class.
Aug 20, 2019
by Alex Goff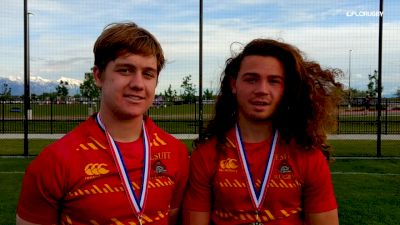 The University of California men's rugby program has announced the addition of 12 freshmen to its program.
Of the 12 new players set to be Cal Bears, four are forwards and eight are backs. Of the dozen, four are from overseas, including one US citizen who has been at school in the UK.
"At a dozen, this is a smaller incoming class than normal by a few, but there is good quality in the group," said head coach Jack Clark. "Importantly, they're a match for the academic rigors of our University and they additionally have the potential to help us on the rugby field. We are grateful to have them with us."

EAST BAY ARRIVALS FROM LAMO, OAKS & DLS

Miles Beaubelle is a 5-10, 185-pound wing/center from Miramonte High School and the Lamorinda Youth Rugby Club who twice attended Cal Rugby Summer Camp. Beaubelle, who hails from Orinda, Calif., helped Lamorinda to two top-10 finishes as a junior and senior at the Boys National Club Championships under coaches Mike Leksan and former Cal All-American and national champion Gary Hein, and former Cal stalwart and Lamo club president Doug Pearson.
A Rugby NorCal All-Star, Beaubelle also played varsity basketball for Miramonte, earning All-DFAL league honors as a sophomore. Beaubelle's mother, Kellie, is an interior designer and graduate of California College of the Arts. His father, Glenn, played varsity water polo for the Golden Bears en route to receiving his business degree from the University. He leads the Beaubelle & Associates/Compass realty group.

Cal Liebowitz comes to Berkeley from the Danville Oaks Rugby Club and San Ramon High School as a 5-10, 195-pound center. A resident of Danville, Calif., he is the son of David Liebowitz, a Cal graduate, All-American and national champion who was his son's rugby coach on the Oaks. Off the pitch, the younger Liebowitz also excelled in the pool for San Ramon Valley HS, where he was twice named an All-American in water polo.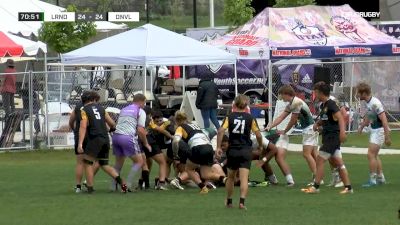 On the pitch, he helped the Oaks to the 2018 Boys National Club Championship as a junior and captained the Oaks to a No. 5 national finish as a senior. He also attended Cal Rugby Summer Camp three times. A Senior Vice President of Wealth Management for Merrill Lynch, Dave Liebowitz coaches the Oaks with fellow Cal rugby national champions and All-Americans Jon Beck and Kort Schubert, along with former Cal assistant coach Chris O'Brien. Cal's mother, Toni, is a volunteer at John Muir Hospital and graduate of San Francisco State.

Co-captaining the Oaks as a senior with Liebowitz was Nick Leusing, a 6-0, 230-pound prop who also graduated from San Ramon Valley High School and was a two-year attendee of Cal Rugby Summer Camp. Leusing also featured in football at San Ramon HS as a two-way lineman, starting as a junior and senior and captaining the team his final season, which ended with the 2018 North Coast Sectional Division I championship. His mother, Marina, is a bookkeeper; his father, Kevin, is the Vice President of Systems Engineering at APAC and a graduate of Texas Tech.

Michael Puckett was a four-time Scholar Athlete at De La Salle High School in Concord, where the 6-1, 240-pounder played prop on the rugby pitch under director Ed Christiansen and head coach Derek Holmberg. Hailing from Brentwood, Calif., Puckett also played on the gridiron as a two-way lineman for the Spartans, earning 1st Team All-League and All-Bay Area and All-Metro recognition as DLS advanced to the state CIF football championship game in 2018. On the rugby pitch, he received his team's Iron Man Award as a senior. Puckett's mother, Maria, earned a degree in civil engineering from Moscow State University, followed by a degree in accounting and finance from Cal State Stanislaus; his father, Hal, is a risk engineer for Chubb Insurance and an alumnus of Portland State.

SACRAMENTO AREA
Max Schumacher is a 5-10 180-pound fullback from Jesuit High School who was named the Marauders' season MVP on the pitch for three straight years, co-captaining the team as a senior, when Jesuit won the Boys National Single-School Championship. A multi-time Cal Rugby Summer Camp attendee who makes his home in Sacramento, Schumacher was coached at Jesuit by John Shorey and Cal rugby All-American and national champion Louis Stanfill, and managed by Fred Khasigian, father of former Bear All-Americans Kirk and Kyle Khasigian. Off the field, Schumacher sang Choir and was the Cantor for his school as a senior. Schumacher's father, Dean, is a construction estimator; his mother, Jennifer, is a court reporter.

Callum Janis joins his brother, Gavin, at Cal as he arrives from Rocklin, Calif., as a 6-1, 180-pound flyhalf/center. Like his brother, who is now a junior, Callum graduated from Rocklin High School and played for his father, Tom, on the Granite Bay Rugby Club, finishing 2019 in seventh place at Boys National Club Championships. As a football player at Rocklin, Janis was the team's leading tackler as a senior from the safety and linebacker positions. In the classroom, Callum was an Honor Roll student all four years of high school. His mother, Heather, is an elementary school teacher and graduate of Sacramento State. His father is the Superintendent of the Eureka Valley School District and a graduate of UC Davis, where he played rugby for the Aggies, followed by a long playing career with the Sacramento Men's RFC before going into coaching as an assistant at Jesuit High School and coach at Sierra Foothills prior to becoming a coach for Granite Bay.

TWO NEW XAVIER GRADUATES FROM NYC

Two new student-athletes arrive at the University from Xavier High School in New York City, the alma mater several significant Cal rugby graduates, including Seamus Kelly, Pat Coleman, James Kondrat and Connor Sweet, as well as current junior All-American Jack Manzo. The current head coach at Xavier is Greg Norris.

Marco Caramanico is a 6-1, 237-pound prop who attended Cal Rugby Summer Camp as a rising senior in 2018. A member of the National Honor's Society, Caramanico was named Xavier's Best Forward as a junior and, after his senior season in the summer of 2019, was selected to the Boys High School All-American touring side that traveled to Canada for the North American Summer Series. His mother, Corinne, is the Art Director at the New York Times and a graduate of Skidmore College; his father, Joseph, is a graduate of Brooklyn College who recently retired as Technology Editor at the Times.

Nate Salter arrives from the Big Apple as a 5-10, 180-pound flyhalf. The former Cal Rugby Summer Camp attendee was a starter in 2018 as Xavier won the New York State Championship and advanced to the semifinals of the Boys National Single-School Championships, then captained the team to a No. 5 national finish in 2019. In the classroom, Salter earned 1st Honors all four years of high school. A U.S. citizen, Salter was born in Essex, England, and lived in Singapore, Hong Kong and Tokyo as a child. His father, Neil, is Director of Algorithmic Sales at Quantitative Brokers; his mother, Julie, is the Graduate Medical Program Coordinator for Anesthesiology and Critical Care Medicine at Memorial Sloan Kettering Cancer Center.

ADDITIONAL U.S. CITIZEN FROM ABROAD

Max Clark comes to Cal as a 5-9, 175-pound wing/scrumhalf from East Essex, England. Clark, whose grandfather served in the U.S. Air Force and father was born in California, competed in rugby for Team USA at the 2018 Youth Olympics in Buenos Aires, Argentina. Clark graduated from Brighton College, where he played for three years as a member of the First XV and earned Sports Scholar honors. His play got him into the Harlequins Development program, where he trained for two years. Clark also played 1st side cricket at Brighton and earned selection to the representative level in Sussex.
He is also qualified as an advanced sailor. His father, Scott, is CEO of his advertising/PR agency, Clark Marketing Communications, and an alumnus of the University of Northern Colorado; his mother, Sandra, is a homemaker.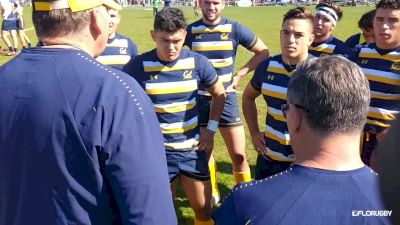 OTHER INTERNATIONAL ARRIVALS
AlexBrundage is a 5-9, 180-pound fullback and center who was born in Toronto, grew up in London and attended Cal Rugby Summer Camp. Brundage earned Headmaster Colours at the Sedbergh School, which went undefeated in 2018-19 and is considered among the strongest rugby schools in England. At Sedbergh, started for the First XV as well as 7s and 10s teams as his school won the Rosslyn Park 7s and National 10s Cup. Brundage trained with the Harlequins Academy from 2013-17 and the Newcastle Falcons U-18 Academy during 2018-19, and played with Canada U-18 in 2017 and 2018. His father, Paul, is a graduate of Toronto University and executive at Oxford Properties Real Estate; his mother, Kathryn, graduated from the University of McGill.
HugoBerney is a 6-6, 230-pound lock who was born in the United Kingdom and moved at age 7 to Hong Kong before returning to the U.K. to study at the Uppingham School, where he started in both 7s and XVs. As a senior, Berney was a House Vice Captain at Uppingham. On the rugby pitch he also played for the Valley Fort Club in Hong Kong from the U-8 through the senior men's levels. At the age of 16, he became a full instructor for sailing at the Royal Hong Kong Yacht Club. Berney attended Cal Rugby Summer Camp in 2018. His father, Jonathan, is Chief Operating Officer of the IT developer Chayora; his mother, Alexandra Ellermeet, is a graduate of the University of Bradford.
JackCasey joins the Golden Bears following the graduation of his brother Ben, who finished his Cal career in the spring of 2019 with a degree in environmental economics & policy. A two-time Cal Rugby Summer Camp attendee also coming to the University from Sacred Heart College in New Zealand, Jack checks in as a 6-1, 170-pound flyhalf and fullback.
At Sacred Heart, the younger Casey helped his team in its 15s league championship in 2017 and the Auckland Championship in 2018. He also competed for Sacred Heart in cricket and water polo. Casey's mother, Kate, is an art broker who graduated from St. Mary's College in Wellington, N.Z.; his father, Warren, is a graduate of St. Patrick's College, Silverstream, N.Z., who obtained his MBA from Massey University and is now the CEO of Plecosystems. Jack and Ben's father played rugby for Auckland Marist and was a member of the team that won the Gallagher Shield. Jack's uncle Michael Casey is a scrum coach who has worked with Samoa, the Auckland Blues and other provincial teams. Also on a grandfather's side of the family is Alan Sutherland, a New Zealand All Black No. 8 in the 1960s and '70s.

Cal will open its 2019-2020 season with the first West Coast 7s tournament October 5, and will play at the second West Coast 7s also, an event that will be LIVE on FloRugby.