2019 USA Rugby Club 7s
FloRugby's Dream Teams From Club 7s Championships
FloRugby's Dream Teams From Club 7s Championships
FloRugby's Dream Teams From Club 7s Champioships
Aug 16, 2019
by Alex Goff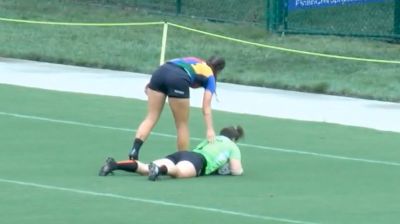 FloRugby's Dream Teams for the USA Rugby Club 7s Championships are out.
Evan Hoese leads a talented group of women in the women's Dream Team, in a list that also includes MVP Kayla Lawson, and power forward Nicole Strasko.
The men's group includes our MVP Gavan D'Amore-Morrison, who had a massive tournament for Old Blue, Mat Turner of WAC, and Schuylkill River breakout player Danny Gianascoli.